Negotiation is an essential skill all salespeople should possess if they want to win over more customers and close more deals. But expert-level negotiation skills don't always come naturally. Good news is, you can learn some smart sales negotiations tips to improve your sales game.
The key to negotiating like a pro is to have a strategy in advance. This will equip you with the right pitch, the right counterpoints, and the right proposal for each potential buyer.
So, let's get started with some of the best sales negotiations tips you can follow to make closing each deal a breeze.
Why is Negotiation Essential for Salespeople?
Believe it or not, not all potential buyers are hot and ready to buy. They may take a bit of coaxing before they see the value of your offer and are ready to pull the trigger. They might also have some very valid questions or objections that need to be addressed before their confident in your product or service.
This is where negotiation comes in. Negotiation is the art of making your point, appealing to a potential buyer's unique interests, selling the offer, and addressing any objections. The better your negotiation skills are, the higher your close rate will be.
Fundamentals of Negotiation
While the exact blueprint for how you approach each sales conversation may differ from prospect to prospect, the road to sales success looks pretty much the same across most scenarios.
There are five often overlooked fundamentals of negotiation that apply across a wide range of situations. These five fundamentals are:
Master your brief. Know your product from the inside out, master you pitch, and highlight the product's selling points.
Collaborate with your sales team. Reach out to your team to help you craft the perfect pitch and effortlessly manage objections.
Build a common fact base. Tap into your tools and resources to quickly and accurately answer any questions a prospect may have.
Think outside the box. Get creative by appealing to each prospect's unique needs, wants, and concerns.
Think win-win. Don't be afraid to find common ground and sweeten the deal if you have to. This is where your negotiation skills really come into play.
Practice these five essentials of sales negotiations tips and you'll be well on your way to closing more deals like a pro. Soon, you'll be able to employ even more advanced techniques to win over customers with you words.
1. Create an Ideal Customer Avatar
Go into every sales conversation prepared with a complete profile of your Ideal Customer Avatar (ICA). Your ICA is a representation of your target buyer, and outlines this person's interests, goals, struggles, and (sometimes) demographics.
In order to create your ICA, ask yourself (and your team) these questions:
What is our ideal customer's #1 struggle?
Which solutions have they tried already?
What didn't they like about those solutions?
What is our ideal customer's #1 goal when it comes to [ whatever solution you offer ]?
If you or your team can't answer these questions, it's time for some market research. You can send surveys to prospective customers and past customers to get a better idea of what makes them tick. With this information, you'll be prepared to enter every sales conversation with an idea of how to appeal to a prospect's interests and needs when it comes to your product.
2. Negotiate with the Decision Maker
Many companies will have you meet with a lower-level negotiator in order to wear you down and have you reach an agreement, but then will reveal that they aren't the final decision maker. This can shift the power dynamic and make it more difficult sell.
With this in mind, you should always make sure you are scheduled to meet with the final decision maker. That way, you're (hopefully) only doing one round of negotiations and are able to speak directly to the negotiator's interests.
Research ahead of time to make sure you are connecting with the right person. You want to be certain you're negotiating with the person who is empowered to make this agreement.
3. Plan Out Your Timeline
Sales negotiations can be drawn out forever if you let them. If you're not organized, a prospect can easily drop off your radar, or they might yank you around for weeks just to finally tell you they are going in a different direction. Don't let this happen to you.
Instead, set a timeline for yourself that includes realistic deadlines and tangible goals. Have a plan for when each step should be taken – initial outreach, call scheduled, follow up, close, etc. – so you stay organized and can move the sales negotiations along. It may help to use Customer Relationship Management (CRM) software to help you stay on top of deadlines and the details of each sales conversation.
Don't let days and weeks go by before you follow up with a prospect. You'll want to check in to job their memory and possibly schedule a follow-up call. You might also launch a follow-up email sequence to keep your prospect "warm". This ensures that you stay top of mind and that the prospect knows their point of contact for when they're ready to make a decision.
We enable B2B companies to identify the anonymous businesses that visit their website and personalize their experience. Your sales team can now follow up with the visitors that don't convert, while marketing can personalize your website based on firmographic information to drive up conversion rate.
Start your 14-day free trial today!
4. Know Your Competition
You may know your product like the back of your hand, but do you know your competition? It's likely that each prospect is exploring several options, so you'll need to know how to position your brand against each of your competitors.
Every brand has their unique selling point. What's yours? How is this better than what your competitors have to offer? How can you reframe your product's weaknesses when compared to the competition? Is there something your product/offer is missing?
Be sure to thoroughly research your competitors so you know what you're up against, how to better position your product, and trump your competition in spite of your product's weaknesses.
Some information you should know about each competitor includes their:
Pricing
Unique selling point
Benefits
Features
Customer feedback
Sales funnel (if applicable)
Strengths
Weaknesses
Terms and conditions
Spend some time checking out your competitors' websites and even following along their sales funnel to see how they are communicating their offer to prospective customers. You'll then have what you need to counter each point and position your brand as the smarter, obvious choice.
5. Know What You're Willing to Agree On
Your prospect has their dealbreakers but you should also have yours. As tempting as it is to keep negotiating down in order to win over a customer, you need to know when to walk away. This will prevent you from taking on frustrating clients or severely underpricing your service.
If you're put on the spot without preparation, you're going to struggle to make the right choice in the moment. Instead, you should know in advance what you're willing to compromise on so you know when and where to draw the line.
6. Aim for Transparency, Always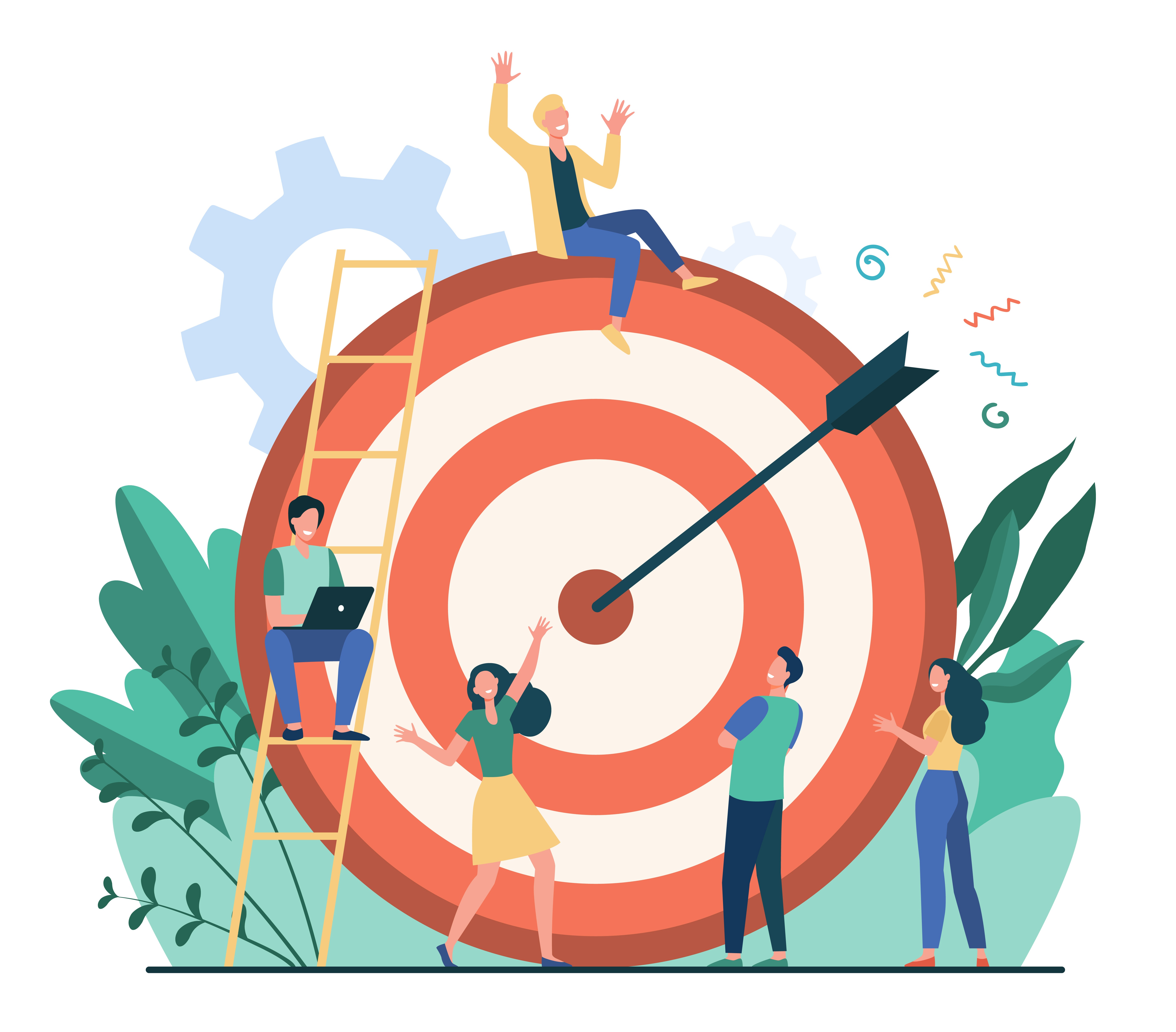 Many people associate sales with shady, slimeball tactics, but being misleading about your offer just leads to unhappy customers (and bad reviews) in the future. That's why it's best to be 100% transparent about your product so customers know exactly what they're signing up for.
You should be transparent about your pricing, terms and conditions, refund policy (if applicable), features and benefits, customer service protocal, and more. You want your customer to make the best decision for themselves, and that requires that they have all the information they need upfront.
Honesty will get you far and help you build brand credibility. Through transparency, your customers will know exactly what they're getting and will be happy once you deliver. No shady sales tactics here.
7. Create a Sales Playbook
Your sales playbook includes your specific sales methodologies, a detailed guide on your sales process, and a variety of additional resources to help you improve your close rate. It may also include call scripts, sales negotiations techniques, a description of buyer personas, common customer pain points, email templates, and more.
The most common elements of an effective sales playbook include:
Company information
Product pricing
Target personas
Sales methodology / best practices
Specialized strategies
Key performance indicators (KPIs)
Sales tools repertoire
Sales scripts
Additional resources (like testimonials, white papers, etc.)
Your sales playbook will be your secret weapon when it comes time to negotiate and close the deal. You'll have everything you need to handle any objections, answer questions, and win the customer over. With a sales playbook, you won't need to job your memory for information or comb through countless documents to find the files you need.
Learn more about How to Create and Implement an Effective Sales Playbook.
8. Know That Price Isn't the Only Factor
Another misconception about negotiating is that it's all about price. But negotiating is about what more than settling on the right price. There are actually a number of factors that you (or the prospect) may negotiate on to reach a win-win deal.
Be sure that you know what these factors are so you can adjust your offer to appeal to the customer's needs. Consider trading different elements for price – like a different subscription schedule or extended customer support. Feel free to get creative when it comes to what you're willing to sacrifice in order to close the deal.
How do you know what to compromise on? Listen to the other party to figure out what's important to them. Most often, they will tell you what they're looking for. You can then use this information to adjust your offer.
Bottom Line
You don't have to be a sales savant in order to negotiate like a pro. Any of the more advanced sales negotiations tactics can be learned and practiced until you have the confidence to close every deal.
Start with the fundamentals and refine your skills from there. Negotiating does take practice, but the foundation of sales is a deep understanding of your target customer. Whoever knows the customer best, wins!
Of course, selling is made easier when you have the right tools in your arsenal. At Visitor Queue, we help businesses collect essential information about leads to inform each sales conversation. Generate more warm leads from your websites every month with Visitor Queue. Start your free trial.