We've all been there, thinking of new and exciting ways to get your brand's name out there. But, it's not as easy as it sounds to create and publish content that is compelling and engaging. As we approach 2024, the importance of creating enticing content has never been more essential. That's exactly why we have put together this list of the top 10 B2B content marketing tips to use in 2024 and beyond. But, before we jump right into the tips, let's refresh your mind on what content marketing is all about.
Content Marketing 101
Content marketing as a whole is pretty broad. By definition, content marketing is the process of publishing written and visual material with the goal of attracting leads to your website. This can include anything from blog posts and eBooks to webinars and learning courses. Putting out high-quality content can help frame your company as a trustworthy voice in the industry. Now that you know the basics of content marketing, let's jump right into the top 10 B2B content marketing tips that you should be using.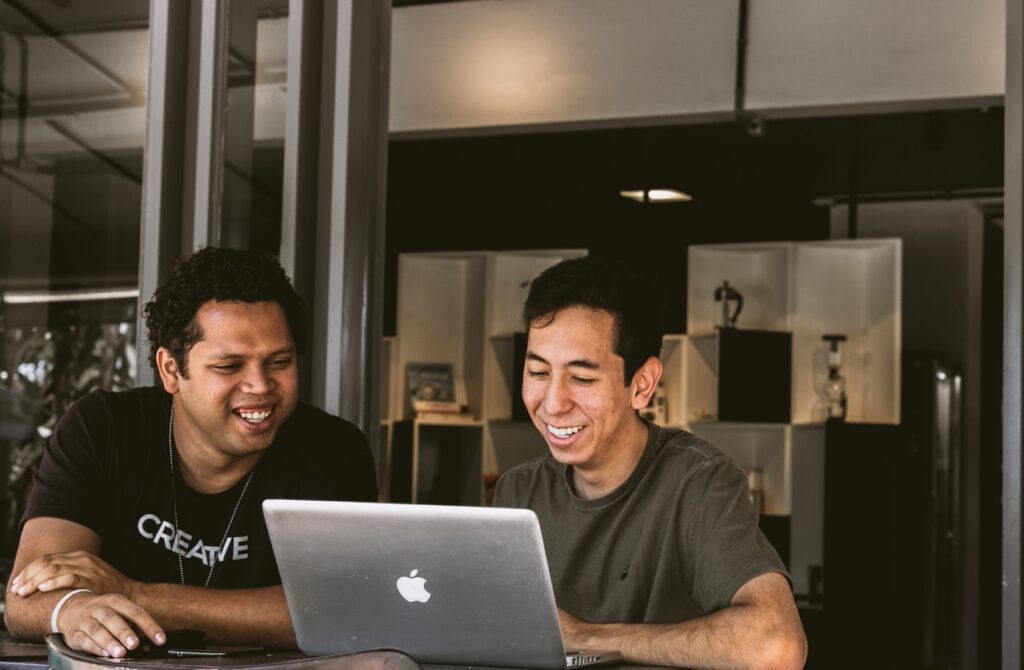 10 B2B Content Marketing Tips to Use in 2024 and Beyond
1. Leverage Artificial Intelligence
Artificial intelligence, or AI, is changing the way we do business, including content marketing. AI can help with content personalization, chatbots, predictive analytics, and as we all know, content creation. By using AI tools and software, you can create high-quality content faster. And, you can tailor it to the specific needs and preferences of your audience. As a result, you have the opportunity to get higher engagement and conversion rates. Check out this list of 12 AI-Powered Marketing Tools You Need to be Using if you want to use AI, but you're not sure where to get started.
2. Prioritize SEO
Search engine optimization, or SEO, remains essential when it comes to content marketing. In the years to come, we're going to see a lot of changes in SEO, so it is important to stay on top of algorithm updates and trends. We are already seeing a huge increase in AI-generated blog content and landing page content, which may affect a website's trustworthiness to Google. And, with a lack of unique content out there, by incorrectly using AI to generate content, your website will fall short in terms of organic traffic. This is why it's so important to publish high-quality and original content that represents your brand. Pair this with SEO basics like well-research topics, keywords, content structures, and fast load times, and you'll have a better chance at ranking high in search results.
3. Utilize Video Content
Video content has been on the rise for several years. But, it has changed drastically over the last few years. Businesses in all industries can take advantage of videos on their websites, social media, and even email campaigns. Try to share short educational videos that are less promotional and more insightful. Going one step further is webinars. Webinars are a great way to generate leads that are interested in what you have to offer. You can also use the webinar recording on your website afterward as a piece of gated content.
4. User Generated Content
User-generated content is a valuable asset for companies in almost any industry. User-generated content, or UCG, can include case studies, testimonials, and reviews from your current client base. Encourage your customers to share their experiences and insights, and then use this to try and show leads why they should choose to do business with your company. UGC adds authenticity to your brand and can build trust with potential customers. If you are looking to create more UGC, check out the case study and testimonial builder otrillo.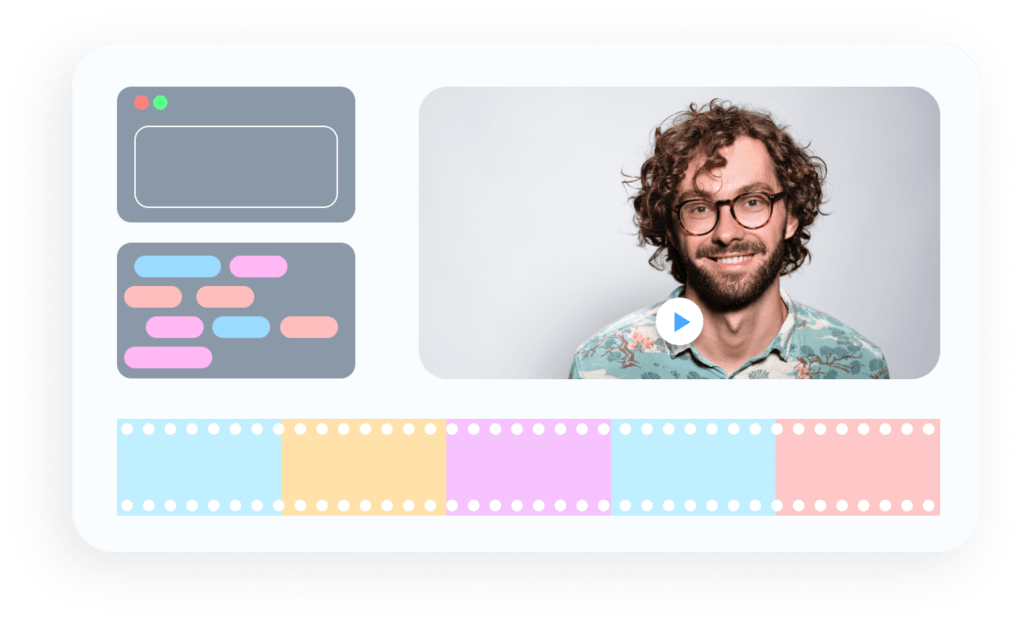 5. Try Out Influencer Marketing
Believe it or not, influencer marketing is not just for B2C organizations. B2B influencer marketing is gaining traction as businesses collaborate with industry experts and thought leaders to create content that resonates with their audience. Partnering with influencers can help you reach a broader and more engaged audience. As a B2B company, your influencer marketing won't look the same as B2C companies. As an example, you can try out guest blogging, employee spotlights if anyone on your team has a voice, or inviting an influencer to speak at a conference.
6. Feature Your Team
If you are looking to increase your engagement rates on social media, try featuring your team. Showcasing employee spotlights, awards, and inspiration can help show that your company is full of friendly faces. Try to feature people on your team that are recognizable, and engage with your prospects and clients. Featuring your team can also be helpful if you are trying to fill open positions and recruit.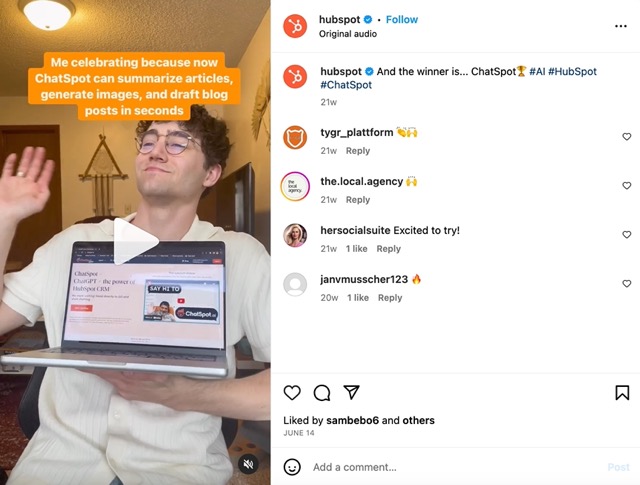 7. Create Educational Content
Your prospects are always looking for content that adds value and solves their challenges. Focus on creating educational content that helps your audience understand complex topics, stay updated with industry trends, and make informed decisions. Creating content that is educational instead of promotional can be more trustworthy, and help prospects identify holes in their current strategies. eBooks, videos, podcasts, blog articles, webinars, and whitepapers are great ways to share educational content and generate leads.
We enable B2B companies to identify the anonymous businesses that visit their website and personalize their experience. Your sales team can now follow up with the visitors that don't convert, while marketing can personalize your website based on firmographic information to drive up conversion rate.
Start your 14-day free trial today!
8. Look at Your Competitors
If you are ever wondering what type of content to put out there, check out what your competitors are doing. Take a look at their website, social media channels, and backlinks to identify their content strategy. This can help you find new ways to get your company out there. And, you can see if they have any gaps in their current content strategy that you can take advantage of. As an example, if you see that they have an educational YouTube series, you can consider also creating an educational YouTube series to try and attract some of their viewers.
9. Update Older Content
Even content that was made a year ago might not be relevant today. Because of this, it can be helpful to update old or underperforming content to try and boost impressions. This can be especially useful for blog articles and landing pages, where organic traffic may have dropped. Since Google has made so many Algorithm updates lately, giving your content a refresh and ensuring it meets Google's standards can help boost traffic. Updating gated content can also be a great way to show that you keep up with the times and the information is still relevant.
10. A/B Testing
How are you supposed to know if your content is performing to the best of its ability without testing out different assets? Changing up your content and A/B testing is a great way to find out what type of content your audience responds the best to. And, then you can publish more of this type of content. As an example, if all of your social posts are currently static images, try posting a video or two and see if they get more engagement. Testing out new forms of content can also make your audience more excited to see what you have to offer, since it won't be the same old thing all of the time.
How Do You Know if Your Content is Working?
You only get so much information from Google Analytics. With the help of Visitor Queue, you can get the same analytics, like how visitors get to your website, what pages they view, and how much time they spend on each page. But, we take it one step further by also providing the company names, information about each company, and even employee contact information to help you reach out to the company visiting your website. So, you can see if "Company XYZ" clicks onto your website from a LinkedIn post, and see if your post attracted the right kind of attention. Try Visitor Queue out for free today and start identifying your website traffic.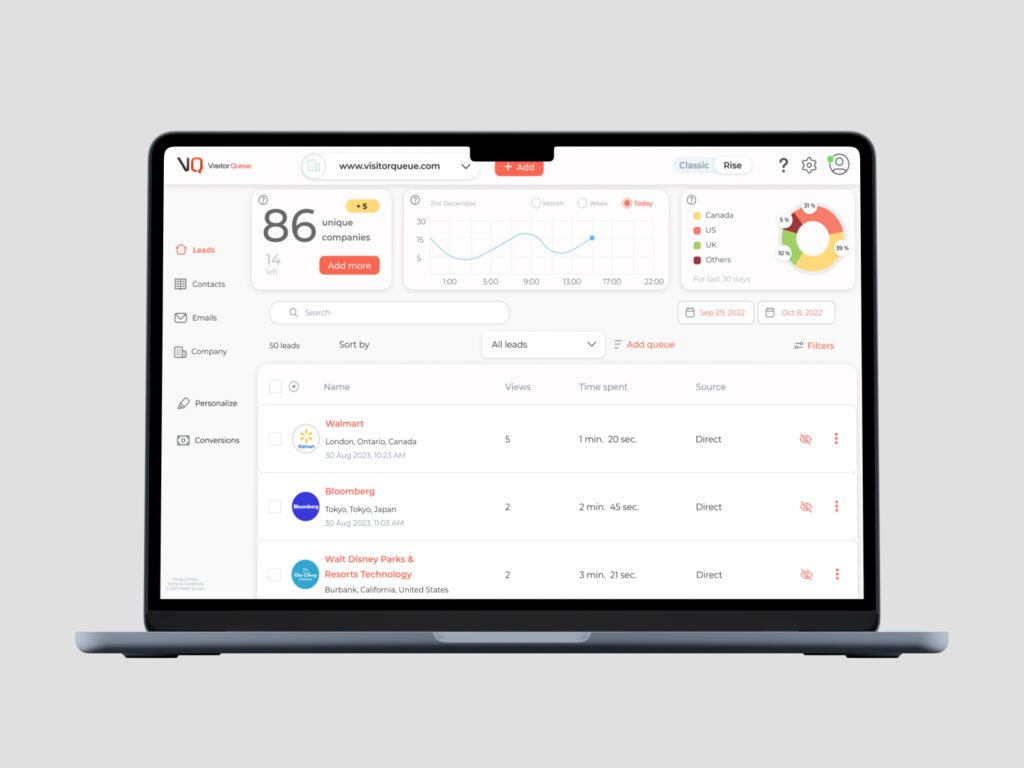 Final Words
The world of content marketing is always changing. And, there is no one-size-fits-all solution to B2B content marketing. If you're not sure where to get started, take a look at what your competitors are doing and see how you can use that to your advantage. It can take some trial and error to find out what works for your company, industry, and what prospects respond to. We hope you found our list of B2B content marketing tips helpful, and if you have any questions about how you can take advantage of Visitor Queue, don't hesitate to reach out.