Generating traffic and conversions is essential to any digital marketers' job and are some of the main goals they set out to achieve. They must drive people to their site and make sure they take action on the site while they are there. Not too long ago, before landing page builders, that was very difficult as you didn't have social media. Social media targeted ads and other digital marketing channels to help push visitors to your site. Further, once the traffic you were able to generate reached your site it was difficult to personalize the information to them.
Luckily now in 2022, us marketers have it a bit easier and there are tons of ways we can drive traffic. Due to plenty of landing page builders to help you. Landing pages still remain one of the most effective ways to quickly capture a visitor's information. Then put them on a path to purchasing. With a well-written headline, offer, and CTA, you have the best recipe for success.
The only hard part you are going to experience is going to be determining which page builder is right for you and your team. As they are all very easy to implement, build and use, you will simply need to find the one that is best suited for your needs. Below we have listed the 9 best landing page builders and what is a landing page builder.
What is a Landing Page Builder?
A landing page builder is a tool that helps you create landing pages for your visitors that are usually targetted to specific visitors. To hook them more quickly than a generic landing page would normally. Landing page builders use templates that have been previously tested to ensure that they are the most effective. And give you the best chance to have the visitor continue thor journey through your site. Most landing page builders allow for drag and drop features. So you can make your landing pages resemble your website to keep continuity.
Hubspot is one of the most reputable tools on the market and most people have come across Hubspot in one way or another. Similar to the rest of their features, they are all seamlessly integrated and can be run as an all-in-one solution. One unique advantage of Hubspot's landing page builder is that you are able to integrate it with their CRM tools if you utilize it. There is no downside to having all your tools integrated so that you can centralize your data.
Clickfunnels is most known for tapping into a market that most other software options ignore. They provide a solution that anyone can set up in a matter of minutes and have an out of the box solution ready to use. Clickfunnels has been working with marketers, lead generation companies and entrepreneurs for years and have their playbook down to a science. Regardless of what stage of business you are currently operating, there is a variety of landing page functionality that you can use.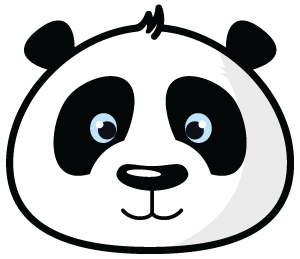 Wishpond takes a unique approach to building landing pages, rather than assuming that you want to build your pages yourself. They offer different options such as: "done for you" and "do it yourself". This way you can ensure that you have the best work for the job and the desired amount of work put in by yourself. All landing pages regardless if you make it yourself or if they are done for you are mobile-friendly, launch in minutes, and allow you to integrate the custom fields that are unique to your business.
We enable B2B companies to identify the anonymous businesses that visit their website and personalize their experience. Your sales team can now follow up with the visitors that don't convert, while marketing can personalize your website based on firmographic information to drive up conversion rate.
Start your 14-day free trial today!

You are more than likely aware of MailChimp from their industry-leading email software. What you probably do not know is that they also offer landing page building within their software suite. This service is perfect for smaller businesses as it is one of the most cost-effective solutions that offer a drag-and-drop solution. Also, auto-population of your pre-existing website elements and can tie into your existing MailChimp campaigns. As this is more geared to smaller businesses, there are some features that are not offered, but it is a great solution for the price.
Wix has helped more than 125 million people launch a website which gives them the know-how to create a landing page builder. Their landing pages are targeted for limited use cases such as: coming soon, under construction, etc. With this use case in mind there are some features that may not be available depending on your intentions. But does allow for over 30 templates, easy to launch, and ready for all types of business categories.
With over 100 templates unbounce has your back and allows you to build any campaign vision of yours to life. In a fraction of the time, it would normally take. Unbounce allows you to customize the templates with CSS and JavaScript. To ensure that your new landing page matches not only your vision but your site perfectly to keep continuity. With their experience with over 15,000 brands across all business sectors giving them the experience needed to build templates that work.
The tools and features that are offered by Landingi are fantastic for those who do not have any programming skills or a background in programming. This tool allows you to create beautiful landing pages to increase your traffic and increase conversions. Use the easy-to-navigate dashboard and drop-down menus to customize your page exactly how you want it. And make sure that it flows seamlessly into your site. Implement pop-ups and other engaging tools to help generate more leads and create notifications based on your leads. In order to stay up to date with who is visiting your site and who is interested.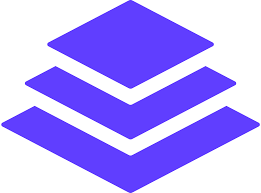 Leadpages is a great drag and drop editor with lots of functionality and an emphasis on well-designed templates. One of their big differences is that they choose to focus on creating solutions for agencies instead of going after the enterprise users like their competitors. With other 150 mobile-friendly pages, on-page payments integrated Facebook ad builder, and more, this is a no-brainer of a choice for many. If you need to get a landing page built and implemented quickly this may be the tool for you!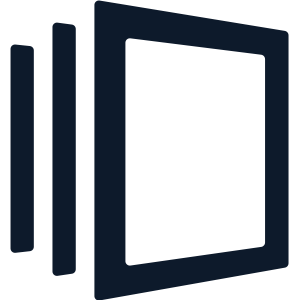 Instapage is an easy-to-use, and as the name suggests, fast-to-launch software. This tool can be used by everyone from solopreneurs to enterprises. You can tell from the first time you launch the application that simple designs and effective layouts are their main goal. As you navigate through this perfectly laid out tool you will find that the editor is just as easy to use. With over 200 templates and various elements, you are able to create just about anything you can dream of. Just grab an element and drop it where you want it and you're all set.
Picking Landing Page Builders
Now I wish I could have a final recommendation. And also choose the landing page builder that is the be-all, end-all and the one you should select. Unfortunately, it is not that easy. The software that is right for you depends on your business. Along with what you are hoping to get as an end result. Most companies will use multiple landing page builders throughout their lifetime as their goals change. By navigating through the list above and narrowing it down to a few select software offerings. You will be able to trial the ones that seem best for your business. Then, decide on the best one for you. Be sure you have a clear understanding of what is possible with a landing page builder. And what you wish to get out of it before you go shopping, to know what you seek is achievable.