Before we dive into which sales enablement tools your team can use and why let's talk about your sales team. Is your sales team ready? But, are they really ready? I'm sure you have a top-notch sales team and they are prepared to take on the world. But are you doing everything possible? To make sure your team is equipped to handle the challenges to come in the 21st century? If so, great! If you are not 100% sure, you can always check out the sales trends to know going into 2023. This way you can know with certainty you and your sales team will be prepared to withstand any challenges that come your way.

By understanding the sales trends, paired with your top-notch sales team and your new sales enablement tools, you will be unstoppable. By giving your sales team the tools they need to learn from successful lead conversions. See which approaches work best, what content is most engaged with, and more, they can increase their close rate. Not to mention this data is also important to marketers. They can use this data to understand what strategies are working best to correctly target their audience. Pairing your sales and marketing team is important. You want to make sure the content used to bring customers to your site is the same content used with sales members. Having a disconnect between these teams can negatively affect your close rate. 
Top Sales Enablement Tools
Guru is an intelligent browser extension and Slack bot that is purpose-built to live where your sales reps spend most of their time. Whether your sales reps are spending their time in their inbox, CRM, LinkedIn, etc. They will always be one click away from the data they need. With this one-click access, your team can have the sales knowledge that is necessary in order to hit their numbers.
Brainshark is the first mobile-first solution for those sales teams that focus on mobile sales. You can then seamlessly integrate with popular applications such as the most powerful and popular options of Salesforce and Seismic. This way you can ensure your sales team has access to the data they need when they need it regardless of where they are. You can train or coach reps either on the road or in the office with their easy content creation and sharing. You can then track their completion or mandatory learning material and harness the analytics and insights into their training.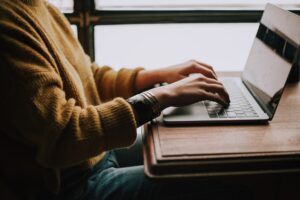 Mindmatrix is a sales enablement tools that allow reps to identify, engage, nurture, and convert prospects all from one central dashboard. Focus on your partner relationship management, channel marketing sales enablement asset management and even marketing automation all within one tool. Build the best team possible with onboarding and training, mobile accessibility, asset recommendations, playbooks, and intelligent machine learning software. This way you can ensure your team is always accessing the best information for them thus having the greatest chance to close more deals.
Mediafly transforms sales interactions for buyers and sellers. As most people dislike being sold to, Mediafly works on solving that disconnect between buyers and sellers. They do this by connecting the sales and marketing team to ensure that the days of uncustomized, boring, static sales presentations are in the past. By using the most up-to-date strategies and connecting these two departments together, you can be sure that the messaging from the moment they find you until they sign on the dotted line is engaging and relevant.
Seismic is a leading global sales and marketing solution that sets out to improve close rates and deliver larger deals. Typically large enterprises use Seismic to increase sales productivity. This is done by automating the distribution of relevant information and personalized content to reps. Their powerful tools and content controls make sure brand integrity is never lost. With their machine learning and analytics, you can be sure you are continuously improving the entire enablement process and increasing your ROI.
Instantly engage your online visitors by sending targeted messages based on their browsing behaviour with customized live chat solutions. Use these behaviours and interactions to quickly qualify these visitors and send out proactive messages to gain further information on them. By doing these steps quickly and efficiently you can be sure your sales reps agave a steady flowing lead funnel. Use functions like video chat, co-browsing, live chat, and other visual engagement tools to capture your visitor's full attention. By accessing your visitors in real-time you can solve even the most complex customer issues in one session.
We enable B2B companies to identify the anonymous businesses that visit their website and personalize their experience. Your sales team can now follow up with the visitors that don't convert, while marketing can personalize your website based on firmographic information to drive up conversion rate.
Start your 14-day free trial today!
Highspot gives businesses a powerful sales advantage over their competition through the use of AI search, analytics, in-contact training, guided selling, and over 30 integrations. This way you can be sure your reps are well trained and have the information they need to close more deals and have the guidance to ensure they are following up at the right time. Using Highspot, your sales team can see the top-performing content and use this to personalize approaches and messaging based on this content for their leads. Also, marketers can gain insights on content and the effectiveness to develop a data-driven strategy.
The Aberdeen group provides invaluable insights on businesses that are looking for products or services that you sell. With a library of research and data-backed insights, you can be sure that the leads coming from Aberdeen are qualified and in need. It's a one-stop-shop for leads and the correct content to engage your audience and nurture them. With over 6 million companies in their research and over 90% of the fortune 500 companies. You can be sure you are receiving the best quality companies' data. This type of information and in-depth analytics is invaluable to your team. As they will have every piece of data required to follow up with companies and sell them. As well as all the content needed to deliver the perfect messaging and drive their close rate through the roof.
Visitor Queue is a great tool for those who are looking to gain more perspective on who is visiting their website. But is not contacting them or leaving follow-up information. They then generate a unique tracking script for you to place on your website to track your visitors. They then identify the companies that visit your site. To provide you with the company name, visit details, information about the company and contacts at that company. This way you and your sales reps can understand who is interested in your offering and follow up with them. Stop following up with cold leads when you have warm leads to follow up with.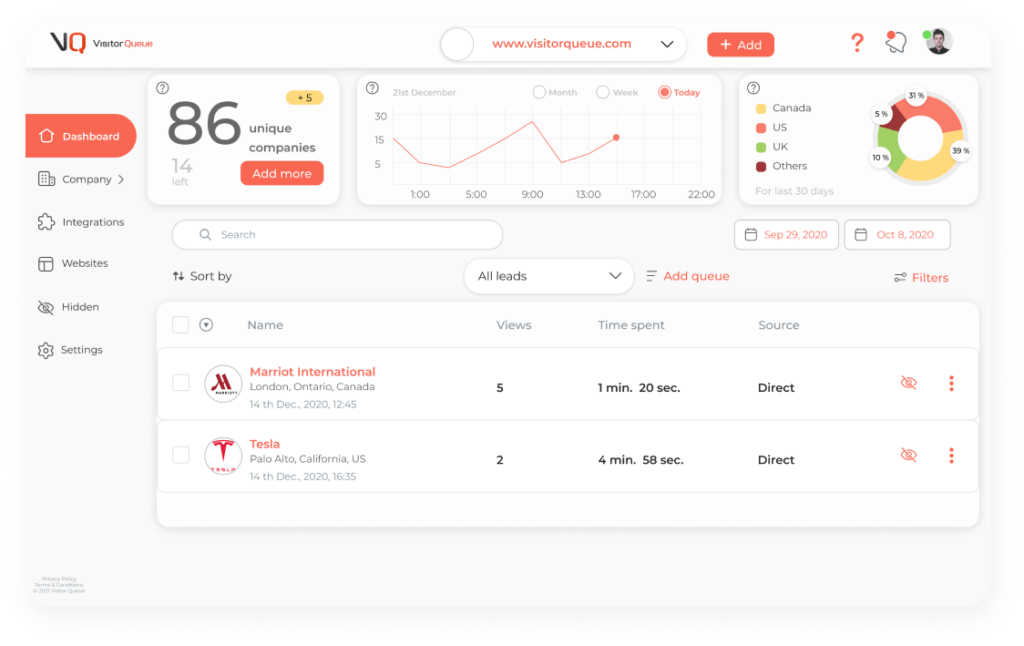 Wrap Up
Much like any tool your business uses, it is important to find the sales enablement tools that work best for you and your team. It is important to understand what type of functionality you are looking for and what you want to get out of the tool. Knowing this before you start searching will save you time and effort as you may see other functionality that looks amazing. With every tool you adopt into your toolbox there will be slight changes in daily workflow that are necessary. But, you do not want to choose a tool that forces your team to transform too drastically. Or else there's a good chance that no one will use it.
If you are unsure of what you should be looking for, it can be helpful to ask your sales team. They know where they would like to see improvements or added benefits in their sales cycle. Then with this feedback, you can set out to find sales enablement tools that best delivers these features and will benefit the whole team.