Most customers are more likely to buy from companies that offer relevant and complementary products. This isn't by accident or a company doing this out of the kindness of their heart. Website personalization tools are specific and targeted. Think about the last time you were online shopping. Did they offer complementary or similar products to what you were looking at? The odds are the answer is yes.
Look at some of the most popular and successful sites, such as Amazon or eBay. Or even streaming services such as Netflix or Spotify. All of these businesses will suggest similar or complementary products. As a consumer, we love to receive offers or suggestions based on what we are looking for. This makes our life easier as we no longer need to search for other products we may like. According to Google, over 90% of marketers report that website personalization is a significant factor in success and profitability.
With website personalization becoming easy to implement and most sites using this to help boost sales, we have likely become so accustomed to it that we do not completely notice it anymore. I myself can think of times when I left a site because I couldn't find other products I liked, or it was becoming difficult to navigate the site and continue searching for products. This is likely due to the fact they were not implementing website personalization. As consumers, we have high expectations, and if they are not met, we will gladly go somewhere else as there are seemingly endless alternatives. This is why it is so important to ensure that you retain your customers and build brand loyalty. And the way to do that is through website personalization.
Picking Website Personalization Tools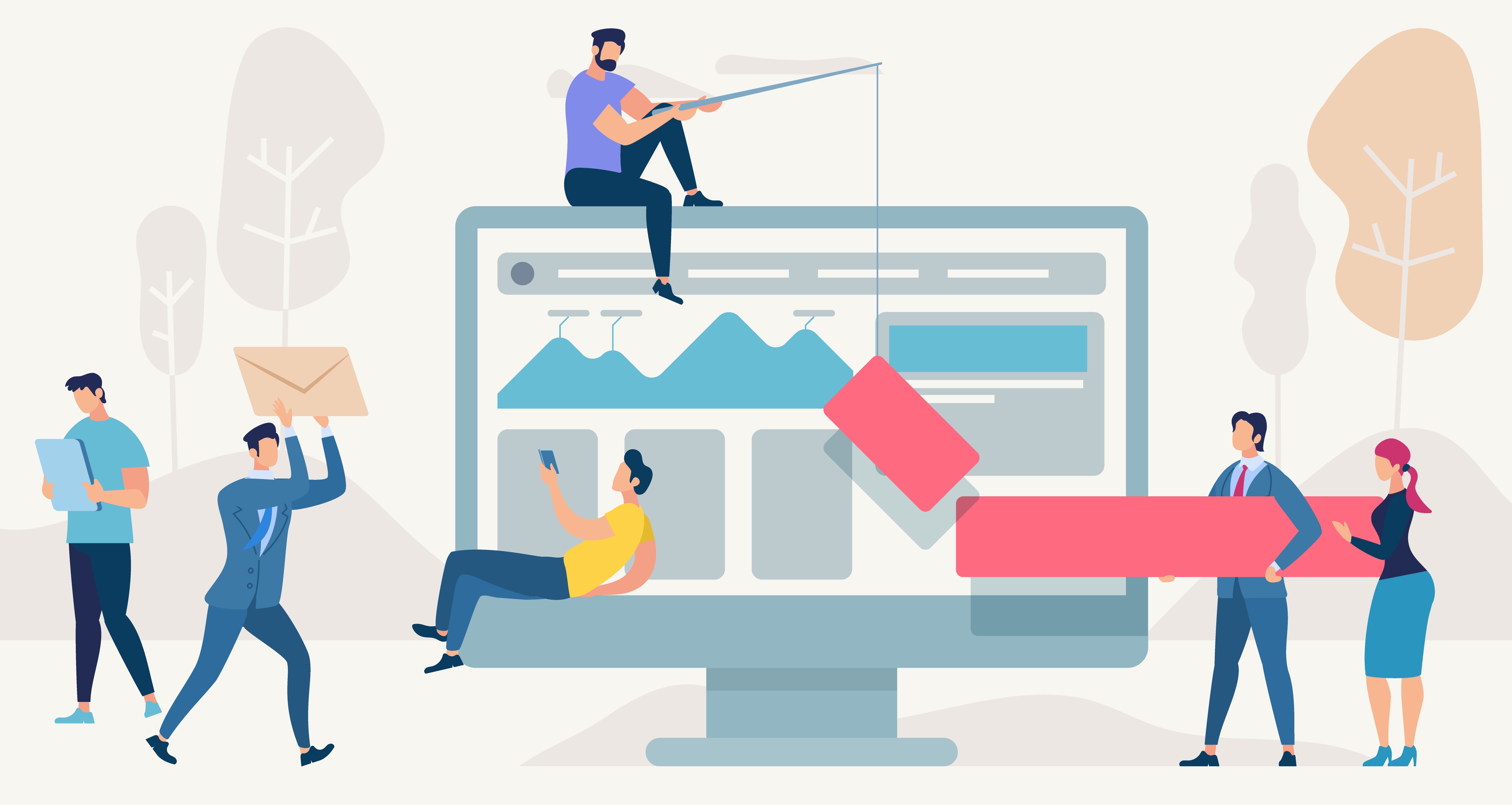 Picking the right website personalization tools for you can be a daunting task as the market seems to be flooded with them. Not only do you have to navigate the sheer volume of tools, but you also need to understand the different types of website personalization tools. If you are skeptical of what types of tools you should be looking for when determining which tools are the best in that category, then you came to the right place. The following list is to help you determine which category of tools you should be looking for and give you a starting point.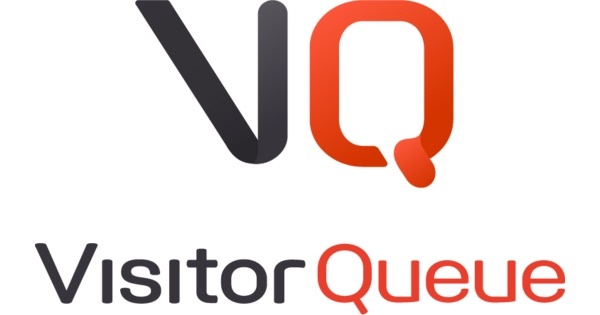 Coming in first place on our list of the best website personalization tools is our very own Visitor Queue! Personalize your website based on location, demographics, company size, or even by the company's name. Show them exactly what they're looking for, including case studies, use cases, testimonials, and calls to action to increase your conversion rate. Increase your website's conversion rate by 10-20%. Want to try personalization for yourself? Start your 14-day free trial.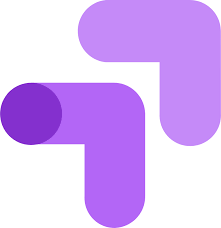 Google Optimize is one of the leading personalization tools for businesses and is built on top of the powerful Google Analytics platform. This tool allows you to run A/B testing to identify what works best for your customers. Run these tests on your blog, website, eCommerce store, etc. You can run several tests and experiments with the free version then upgrade to 360 for enterprise use. 360 is really the next-level, allowing for more sophisticated testing solutions and key features. Such as URL targeting, behavioural targeting, and more.
Optimizely is a leading testing platform that allows for growth within their solutions to expand into more tools for marketers. The platform allows for in-depth personalization, such as behavioural targeting, recommendations, geo-based targeting, audience insights, and more. The stats provided allow you to improve on your customizations and personalization. Not only on your site but also on email, apps, IoT, and more. With this powerful tool, you are able to grow your business further with access to other tools and grow to those tools when necessary.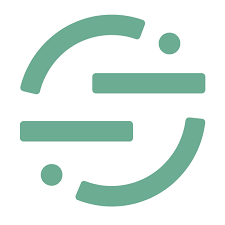 Segment is a customer data platform that gives you the ability to collect and control your customer's data in the ways you want. Having a personalized experience for your website visitors leaves you in a position where you need to collect all the data you can to ensure the correct approach. After collection, you have the ability to make this data accessible to your team and apps you use. Giving you the full ability to understand the data and utilize it. A tool like Segment is critical to your business's ability to analyze your data and continue to provide an exceptional experience for your website visitors.
Target by Adobe is a fully customizable, complete personalization tool that your business needs to engage your customers. You can use Target to test, optimize, personalize, and automate your business site and features. Target supports AI testing and multichannel personalization. This tool serves larger companies best as their features are tailored towards them. Use their AI-powered A/B testing to determine your customer's behaviour best and use it to improve their experience on your site.
We enable B2B companies to identify the anonymous businesses that visit their website and personalize their experience. Your sales team can now follow up with the visitors that don't convert, while marketing can personalize your website based on firmographic information to drive up conversion rate.
Start your 14-day free trial today!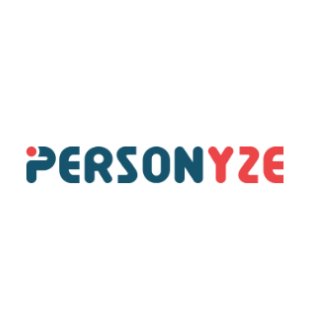 Personyze is a website personalization tool that allows you to have a full end-to-end personalized experience for all website visitors. This tool supports website, email, and apps, making it one of the market's fully-featured tools. They offer three major website personalization features; onsite and email targeting of customers, omnichannel personalization, and recommendations. These features give you the ability to have a fully personalized experience for your visitors.
VWO is a tool that focuses on optimizing experiences on multiple platforms and allows businesses to fully customize the experience to what they want. You can see the content, pages, forms, images, and other elements your customers engage with most and leverage that data. You can leverage this data by ensuring that their unique experience is relevant and personalized to them. The services provided are geared towards identifying and fixing issues your customers may be experiencing.
Determining The Best Website Personalization Tool
It is easy to understand why implementing website personalization is important to your business. With customers expecting the red carpet to be rolled out, it is easy to lose or to retain customers on this one feature. Through website personalization, you are able to engage your audience, retain customers, and convert more leads. It's clear at this point why this is important to your business.
Now going through all of these tools can seem daunting and overwhelming, but it is easier than it seems. The best way to truly go into the selection process is to fully understand the gap in the information or the end goal you are trying to achieve. By understanding this, you have a clearer mindset on what you are looking for. Then you can aim for tools that offer what you are looking for. When approaching website customization, it is important to understand what type of personalization you are looking for. As some companies are not looking to recommend similar items within their checkout, but they are looking to reorganize their site to show content related to topics visitors are reading.
Closing Statements
When approaching the market on what tool to get with the jot notes of the features you expect to have. You should add a list of existing tools used by your team. This way when you are comparing tools, you can see if they integrate with your current tool chest. This will make your life easier when you are trying to utilize the data you have recently gathered on your customers. You worked hard implementing your new website customization tool into your site and gathering data on your customers. This will lead to other website optimizations to further enhance your customer's experience. If you have any questions about Visitor Queue's website personalization, don't hesitate to reach out.