In this episode of What the Growth!? Nick talks about how you can create easy sales and marketing automation flows using a tool called Zapier. This is a simple trick that Visitor Queue has used for many years to create sales and marketing automation flows to easily transport data from one software to another.
What is Zapier?
If you're a regular consumer of Visitor Queue's content, you've probably heard us mention Zapier several times. We even integrate with Zapier. Zapier is a great software that allows you to easily integrate thousands of software that otherwise wouldn't have been possible. They act as the third-party plug-in between all these software enabling the largest and smallest software to integrate with each other, without having to build native integrations. You can use this to your advantage to automate the flow of data across all your different software.
How to Use Zapier to Automate Data Transfers
If you're using Google Forms to collect customer feedback and want that data to be entered into your CRM, Pipedrive, you would have to manually enter that information, which could take hours. This is because Pipedrive doesn't have a natively built integration with Google Forms. However, Zapier is integrated with both Google Forms and Pipedrive. This integration allows you to automate the flow of the Google Forms data into Pipedrive. Setting up these integrations is very simple and robust,. They offer you all the data fields filtering matching and other features that you would need. In addition, if there is something that they don't have, it's very easy to build it out yourself using their guides.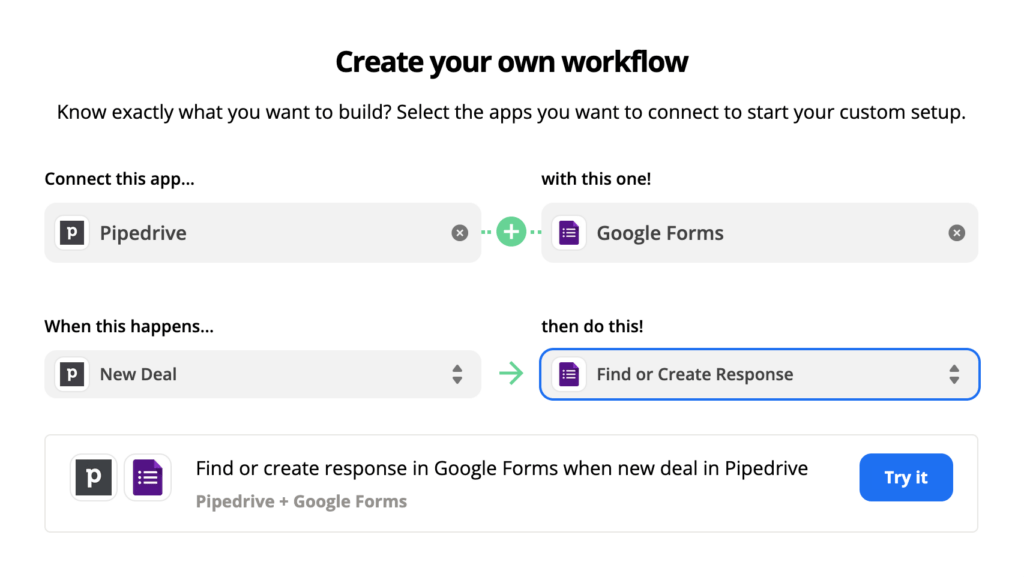 How Visitor Queue Uses Zapier for Lead Generation
At Visitor Queue, we use several Zapier integrations. One example is integrating Involve.me, which is our quiz and calculator builder, with Keap.com, our CRM. With this data from our quiz and calculator now flowing into Keap, we run email automations on those users to follow up with them. You can do the same using Zapier as your integration plugin.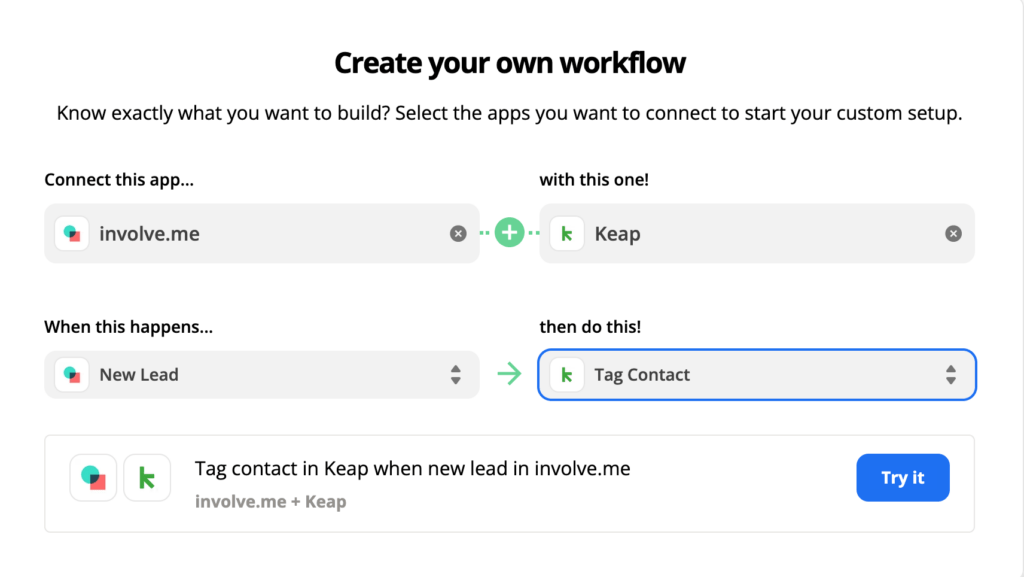 Final Words
To conclude, using Zapier for easy marketing and sales automation can save your company time and money, as well as reduce the stress that manually transferring data causes. To view a full list of Zapier's 4,000+ integrations, click here. That's all for this episode of What the Growth!? If you have any tips that you want to learn more about, let us know.