In the ninth episode of What The Growth!?, Visitor Queue's Chief Executive and Co-founder, Nick Hollinger, goes over how to quickly grow your business by answering questions related to your product/service on Quora.
For everyone that isn't aware, Quora is the equivalent of Yahoo Answers for business. Disclaimer, I'm not too sure if Yahoo Answers is still a thing, anyway, moving on.
Optimize your Profile
You want to start by optimizing your profile.
To do this, ensure you have a good image and that it's on brand with who you are.
Next ensure your name is correct and that your descriptive line reflects what you're trying to promote. This is shown at the top of all your answers so I recommend you put the brand you're trying to promote in there.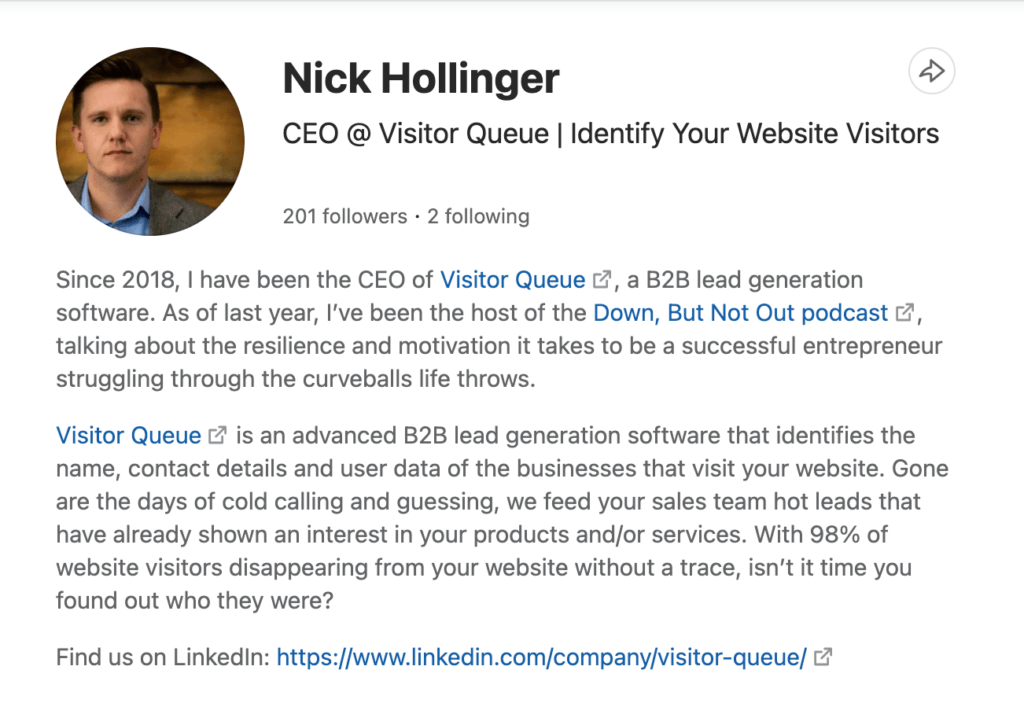 Next, add in any experiences you have as well as your location and educational background in case someone creeps your profile. This is less important but still best practice.
We enable B2B companies to identify the anonymous businesses that visit their website and personalize their experience. Your sales team can now follow up with the visitors that don't convert, while marketing can personalize your website based on firmographic information to drive up conversion rate.
Start your 14-day free trial today!
Answer Questions
Okay, now that our profile is optimized, let's get to writing some answers.
You want to start by coming up with your categories of questions that you want to answer.
Start with the bottom of the funnel questions that are directly related to your product, your specific market and even your competitors.
Then move onto more mid-funnel and top-funnel questions once you've answered all the bottom-funnel questions.
Make a list of all the questions you want to answer or just search through quora for questions and answer as you go.
Quora has a really easy search and filtering functionality that makes this really easy to do!
Now, you're ready to start answering questions. In your answers you want to ensure you are answering the question before plugging your brand and don't feel like you always need to plug your brand – sometimes it's relevant and sometimes it isn't.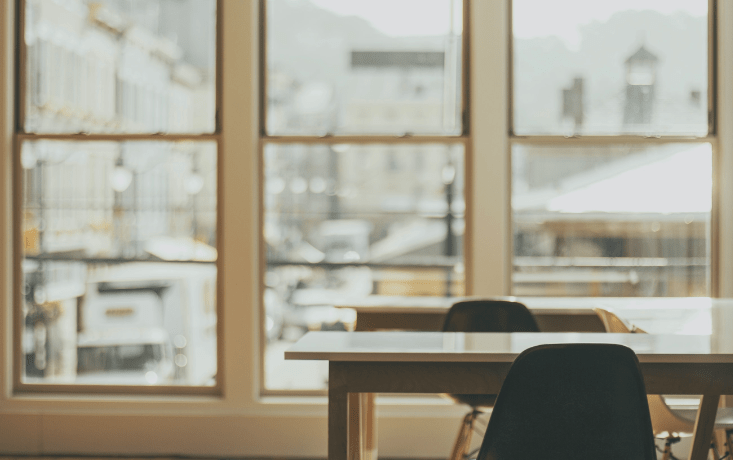 If you don't plug your brand, don't worry, they'll still see it in the headline that we created when optimizing your profile.
Like all strategies and campaigns, you'll need to continually do this to see results and see your rankings climb.
You can also repurpose your answers as blog content or your blog content as answers, to get the most out of your efforts.
Not only does this help increase brand awareness, but at Visitor Queue also see several sign ups each week coming from organic quora content.
Bonus tip: Quora has its own ad platform that allows you to boost your answers to the top of a question, guaranteeing you answer views for highly relevant questions.