For a few years now, the term GDPR has been intimidating for marketers, bloggers, and business owners across the globe. If you keep up with the times in the world of tech or marketing, then you've likely heard the buzz about General Data Protection Regulation, or GDPR for short. Marketers, bloggers, and business owners alike were sent scrambling to comply with the European Union's new consumer privacy laws to avoid major fines. But while many website owners are now up-to-date on their website's compliance, there are still questions around what GDPR means for your company's lead generation strategies.
What is GDPR? What does it mean for your business's lead gen efforts? Get these questions and more answered in our complete GDPR lead generation guide.
What is GDPR?
General Data Protection Regulation (GDPR) is the European Union's latest consumer data protection legislation. It protects EU citizens from the unlawful collection, use, and selling their personal data. This data can include names, addresses, email addresses, photos, biometric data, or any other data that can be used to identify a person.
Put into effect in May 2018, GDPR established stronger rules on data protection that granted people more control over their data and leveled the playing field for all businesses.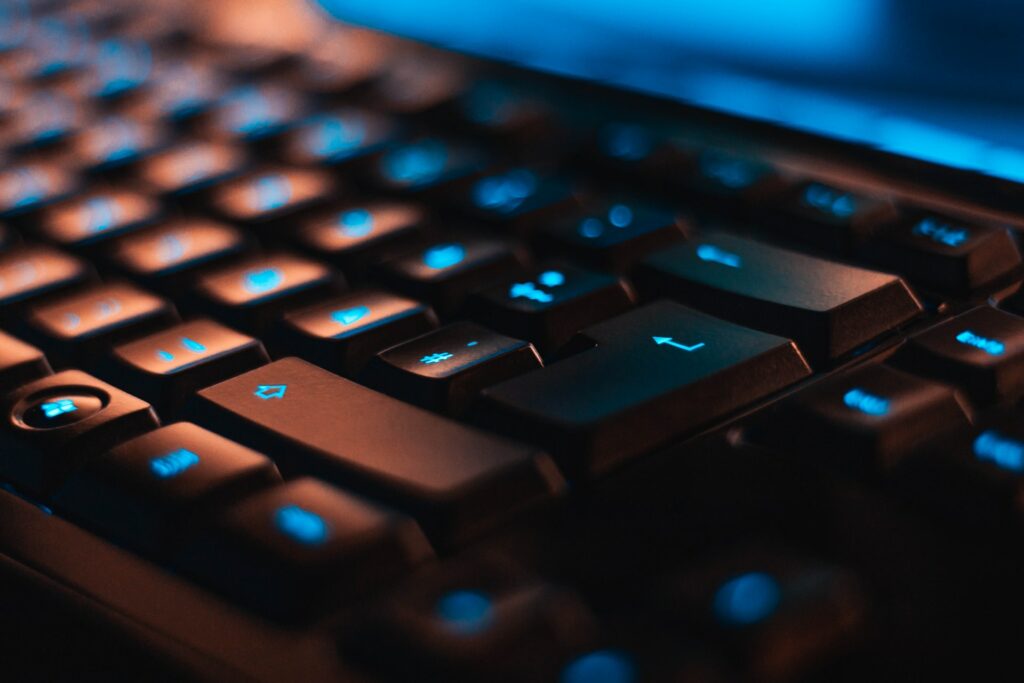 Who Does GDPR Apply to?
GDPR applies to any business that operates in the European Union, (EU), regardless of where they are based. In other words, it applies to any organization that does business with EU citizens.
If your business markets to, collect data from or does business with EU citizens, you'll want to be sure that your website (and lead generation efforts) are GDPR compliant. Otherwise, you could face some hefty fines.
If you're not sure about what countries are in the EU, check out this article here. Whether you are a small online business or a huge corporation, the same laws apply. As long as you are doing business with the countries that are in the EU.
Basics of GDPR Compliance
Once you determine that your business needs to be GDPR compliant, it's time to bring your website and lead generation processes up to standard.
Before you dig into the finer details, make sure you thoroughly understand the basics:
Your data needs to be properly secure.
Your privacy disclaimers (most likely) need to be up to date.
You need to run an audit on how your data is collected, stored, and secured.
Customize your website Privacy Policy to comply with GDPR and be tailor-made to your business.
You need to have a designated team member who's in charge of monitoring compliance.
Assuming your site is already compliant – or worse, ignoring GDPR altogether – could result in some major fines, lost business, and even a shutdown of your website.
For these reasons, it's worth it to take the time to make your website (and lead generation) fully compliant.
What Does GDPR Mean for Lead Generation?
If you collect user information to generate leads for your business, then GDPR will likely impact your lead generation strategy. In simple terms, this is because GDPR requires that you gain consent from users before you collect their information.
The most significant change you may experience is not being able to send marketing materials to "cold" leads – even if already have their email address. This includes email newsletters, cold outreach, special offers, etc.
Next, you'll have to state that the data you collect is protected against misuse. Typically, this relates to the unlawful selling of consumer information to third-party organizations. Finally, you'll have to make it uber clear what your privacy policies are and how users can revoke consent at any time.
Many businesses use cold outreach, lead magnets, or contact forms to collect user information. Unfortunately, if your business markets to people in the EU, generating leads this way is no longer as simple as just getting their email address.
Fines for Non-Compliance
Businesses that fail to comply with GDPR face some hefty fines – up to 4% of their annual global turnover, or $20 million, whichever is higher. A fine of $20 million could be the end of a number of small companies, it's really not worth the risk. Instead, invest that money back into your business!
If your website markets heavily to citizens in the EU, you could face fines of hundreds to hundreds of thousands of dollars for non-compliance.
The best way to avoid these fines is to make sure you get proper consent from users before you collect their personal information. This could be as simple as creating a popup that shows to your website visitors that they must accept to keep using your site. It really depends on the type of business that you have.
We enable B2B companies to identify the anonymous businesses that visit their website and personalize their experience. Your sales team can now follow up with the visitors that don't convert, while marketing can personalize your website based on firmographic information to drive up conversion rate.
Start your 14-day free trial today!
How to Ensure Your Lead Generation is GDPR Compliant
If paying GDPR penalties isn't in your budget, then you'll want to ensure that your lead generation efforts are fully compliant. Whether you're marketing for your own business or for a client you'll want to follow the next steps closely to ensure all of your efforts are GDPR compliant.
1. Gain Consent from Users
With GDPR in place, businesses can only gather consumer data when they have a legal reason to do so. These reasons typically include 1) collecting data to draft up a client contract, 2) because a user requests information, or 3) because a user consented to have their data collected.
When it comes to lead generation, you can tick off the GDPR compliant box by gaining consent from users. You can do this by prompting users to opt in to having their data collected, stored, and/or shared.
One place where you need consent is cookies. Since cookies collect user data, you must ask for consent. You can do this by adding a cookie bar to your site with a pop-up that tells users that cookies are active and that they can opt-in or out at any time. Cookie popups are on almost every website, and so many consumers mindlessly accept the policy. When creating a popup, you must include a page where the website visitor can learn more about your policies. On this page, you must be transparent with what the cookies are tracking and how their data will be used. If you want an example, our Cookie page has a lot of detail and can give you an idea of what you should include. It's better to have too much information than not enough!
You can also ask for consent through your lead generation forms by simply adding a field that states that the user is opting in. The person must check the box for their consent to be valid.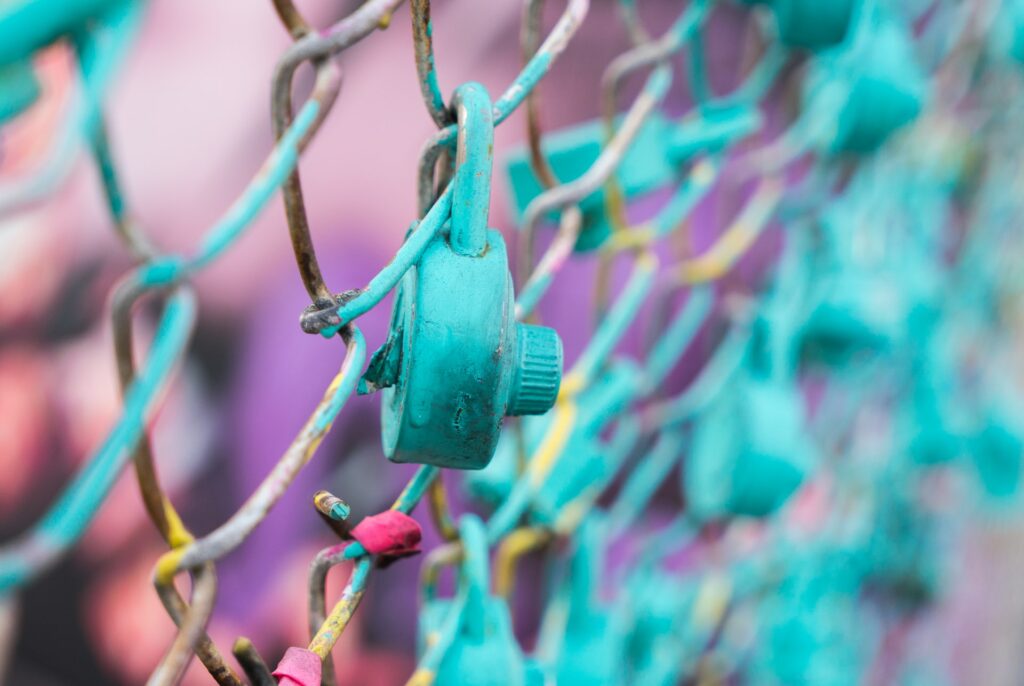 2. Tell Users How and Why They're Information is Being Collected
When it comes to GDPR compliance, the main question you need to answer is: what is the legal basis for your site collecting and using the person's data? In other words, you're expected to be able to justify why and how the information is being collected. For example, if you are collecting the information for lead generation purposes. Then you need to explain that this is the case and also how the information is being obtained. So, if you were to use a lead generation software like Visitor Queue, you would have to disclaim VQ in your policy, and what the information is going to be used for.
To be clear, this information must be stated in your website's Privacy Policy. Which should be visible on your site, It should also be tailor-made to your business. We recommend working with a trusted lawyer to draft your Privacy Policy for this reason.
Your Privacy statement should include:
How the information is being collected
Why the information is being collected
The legal justification for why information is being collected
How the information will be used
Whether the information will be sold (and to whom)
How users can opt-out of data collection
In a nutshell, you need to make sure users know what they are consenting to when they consent to you using their data. Feel free to take a look at our Privacy Policy if you need guidance creating yours, but again your lawyer will be able to help you create a policy that is best suited for your business.
3. Make Sure Privacy Policy is Visible
Once you've crafted a Privacy Policy to post on your website, make sure it is clearly visible. Most businesses include a button for users to read their Privacy Policy in the footer or as a dropdown option from the main menu.
Some websites have the Privacy Policy appear as a pop-up so users can view it without having to exit their current page. This way, they can go back to reading your content right away, instead of choosing to exit your site.
4. Offer an Opt-Out Option
Even if you have a hot lead in your pipeline, they still have "the right to be forgotten" at any time. As it relates to GDPR, this means they can request for their information to be deleted – no questions asked.
For example, if a lead no longer wants to receive your newsletter or marketing materials, they should be able to unsubscribe. Then, you must comply immediately. This may seem like a bummer, but it's nothing compared to the costs of GDPR fines.
5. Keep Data Safe
As part of your Privacy Policy, you'll need to be very transparent. This includes how you store your data as well as how you keep the data safe. This is because some companies could take advantage of their customer's information, and sell it to make a profit without disclaiming this to them (creepy, right?).
You can use SSL encryption on your site to protect user information. Encrypting your site is also beneficial in that it instills trust in users. There is nothing better than having a trusting client base. It's an important factor that search engines consider when it comes to driving traffic to your website.
To make sure your data is protected, make sure you cover all your bases. These include:

The transfer of consumer information between servers, browsers, etc.
The encryption of user data
The length of time data will be stored for
The storage of user data
Who can access the data
How you and your team will access the data
How users can access their own data
Where the data is stored.
As recommended earlier, it's best to have a designated team member who will check GDPR compliance regularly. They can audit your systems, check security, update your privacy policy, answer customer questions, and more.

You can work with trusted lead generation service providers like Visitor Queue to collect, store, and use consumer information the right way. Will full compliance, you'll be able to avoid fines and may even generate more leads than before.

Scale Up Your Lead Generation Efforts without the Fines
Whether you do business in the EU now or plan to in the future, it's highly recommended that you audit your site for GDPR compliance. Many businesses jump on this before it's too late, and it can cost them millions of dollars. As a business owner or marketer, you likely don't have that money to toss at avoidable GDPR fees.
By following the 5 steps above, you'll be well on your way to full GDPR compliant lead generation. Then, you can generate leads without the stress or potential fines. Again, if you have any concerns about your business complying with privacy laws it is best to consult a lawyer.
If you are also concerned about your business being CCPA (Consumer Privacy Protection Act) compliant, check out this article here. Yes, GDPR and CCPA have a lot of overlap, but it's important to comply with both.
Looking for GDPR compliant lead generation solution? Start your 14-day free trial with Visitor Queue today.