As I am sure I am not alone here. We have all sent out hundreds if not thousands of emails and used dozens of email discovery tools. There are multiple ways you can build your email lists. But not all of them will work for your business or industry. Not only are there multiple ways to find someone's email address but it can range on how much time and money you want to spend discovering email addresses.
There are ways to discover a specific person's email address or to discover email addresses in general. It is important to explore your options and then find out which method works best for you. Further, with the new GDPR and CCPA privacy laws in place, you need to be cautious about how you reach out to people. Ensure that you are meeting all regulatory standards. Before reaching out to the individual(s) you desire, become familiar with the privacy laws in their area. Then ensure you are meeting the criteria or creating campaigns that meet the criteria.
Using Email Lookup Services to Find Someone's Email
Perhaps the easiest way to find someone's email address is to use one of the following tools. These tools use scraping and mapping technology to identify the exact or likely email address of an individual. Simply input their first name, last name and website domain and let the software do its work looking for their email address. There are hundreds of these tools out there, making it difficult to choose which one may work the best. Some of the best email lookup services that we have come across are:

Hunter.io is a great tool for those of you who are looking for speed. If you are in need of verifying large amounts of email addresses in real-time then Hunter is a great tool for you. As you can connect to their API and have all of this done in an instant where competitors have to be manually inputted and can take up to 5 minutes. Hunter also allows for 50 free searches per month if you did want to do this process manually. Their paid account starts at $49/month for 500 searches ($0.098 per result).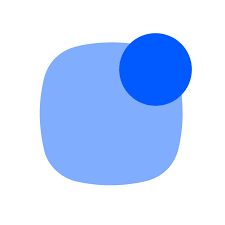 Name2Email is a Chrome extension that allows you to find the email address of someone via their first name, last name, and domain. All that is needed to find someone's email address is to fill out their first and last name and domain of their website in the "to" bar of your email and let them do the rest. Once the email address has been found, simply click on it and it will be added to your email.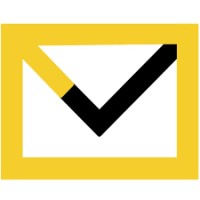 Self-described as "The Yellow Pages of Email", Find That is one of the most powerful email lookup tools on the market. Simply type in the prospect's name and company into the search box and you will be given a list of emails for that specific person. A free plan is available for 50 searches per month, and premium plans start at $29 per month for 500 searches.
Even these services are not perfect as they do not return data for every search. Even though these tools aren't perfect they offer a good avenue to go down to search for an email address. As they do frequently return data and they are simple and quick to use.
Subscribe To Their Mailing List
If the individual you are targeting has a mailing list you are able to opt-in on their site or blog. There is a good chance that some emails are going to come from a personal email for a personal feel. Not only does this allow you to get their personal email address but it provides an excellent opportunity to start building a relationship with them.
Sometimes the newsletter email address is a specific email address used solely for the newsletter. Although, if you are to respond to these emails you will be responded to by the correct person. Even if the person responding is not the correct person, you are one step closer to getting directed to the correct person.
We enable B2B companies to identify the anonymous businesses that visit their website and personalize their experience. Your sales team can now follow up with the visitors that don't convert, while marketing can personalize your website based on firmographic information to drive up conversion rate.
Start your 14-day free trial today!
Whois Lookup to Find Someone's Email
Every year millions of individuals, organizations, companies, etc. register their domain names. Each one must provide contact information which can include email addresses, names, phone numbers and other information. Using this information can be key for you and your business. As it is information that has been given by the businesses registering their domain. And there are strict regulations about giving false information. By using this method in tandem with other methods you are able to discover the most amount of accurate information.
Blogger Outreach to Find Someone's Email
Reaching out to the author of blogs is an important connection building method. As blogs are typically written by either employees of the company or freelancers which in turn have multiple connections to multiple businesses to build off of. You can also use tools like Content Explorer and search for blog content that you are interested in. The returned search will provide you with the author's name (if the posted blog has that information), content title, and content URL. As you are provided with the URL of the blog you can easily obtain the domain name. From there you can use your favourite email lookup service to discover the email address of the author if it is not posted on the blog itself.
Identify Your Website Visitors
If you're interested in seeing what companies are visiting your website, and finding employee email addresses, you're in the right place! With the help of Visitor Queue, you can see the companies that visit your website, along with their visit information like how they were acquired, pages viewed, and how long they spent on each page. In addition, we can provide employee contact information like email addresses, phone numbers, and LinkedIn sites. Start your 14-day free trial today and stop losing hot leads.
No Email? Use Social Media
As I am sure you are fully aware, you can leverage LinkedIn in order to get in contact with the individual you are looking for. Whether you use LinkedIn Sales Navigator or not. There are ways you can either connect with that individual or simply reach out with a message. It is completely normal to reach out via LinkedIn as I am sure you are used to having individuals reach out to you via LinkedIn. One issue with this method can be that your message gets lost in the wave of messages they get depending on the volume. Nevertheless, this can be a very effective way of connecting and communicating leading to discovering their email address.
Another form of social media that can be very effective if you use it correctly is Twitter. As Twitter only allows for 280 characters, you need to use this space to the best of your ability. As I have come across multiple times, Some say Twitter is their preferred method. By reaching out publicly you put them on the spot to answer in some form. Typically publicly until the conversation moves private. Most people will answer public messages on Twitter as they want their followers to see that they respond. Tf the message is reasonable of course.
How To Pick
As there are multiple ways to get in contact with the individual you are searching for and these methods can range in price and time spent, it is important to find the method that works best for you. There is little to no point in spending countless hours on individual email address searching when there are other methods available that get your foot in the door. By reaching possibly the wrong department and working your way to the right door from there.
As you can see from each method, there will be a bit of heavy lifting involved to find someone's email address. Thankfully you can space it out over time as you typically have to wait for responses anyway. This way you can merge those responses into your other daily email and social media activity. Hopefully, you can sit back and build your way to the correct email addresses and start closing more deals than before.