The podcast industry has been booming, and rightfully so. Podcasts are a great way to share your insight and expertise, while building a relationship with your listeners. With millions of people who listen to podcasts on a regular basis, there is no question that podcasts will continue to thrive. However, a lot of hard work, time, and dedication go into starting a podcast. Keep reading to find out how to start a podcast and limit the stress that can go into it.
Why do you Want to Start a Podcast?
When you are looking to start a podcast, it can be a lot of work. If you don't have a passion for what you are going to talk about, you will not enjoy it. Although they can bring in a lot of attention for your business and personal brand, if you're not enjoying it, it will show in your production. In addition, when you are thinking about your podcast, you should think about how it can benefit your listeners. Is it informative? Counselling/ Advising? Or just entertaining? These are all important to consider when you are thinking about starting a podcast.
Find Your Niche
When you are thinking of starting a podcast, you want to think of a specific genre to talk about. Typically, podcasters have a story or advice that they want to share, and that can benefit others. If you're sharing your story about how your business almost went under, you will want to stick to a similar topic for your next episode. You won't want to go from talking about business to talking about sports. Sticking to similar content will ensure your audience will listen to all of your episodes, instead of only the episode that is relevant to them.
Differentiate
Just like running a business, you will want to ensure you are differentiating from other podcasts on the market. If you have an idea of a topic that you want to talk about, you should research if there are any similar podcasts that you will compete with, or if that topic is already over-saturated. This can help you stand out from the crowd and show you that you might need to change it up a bit. If a well-established podcast has the exact same message as yours, then it will be hard to grow and compete with them. Your niche will also go hand in hand with who you want your listeners to be.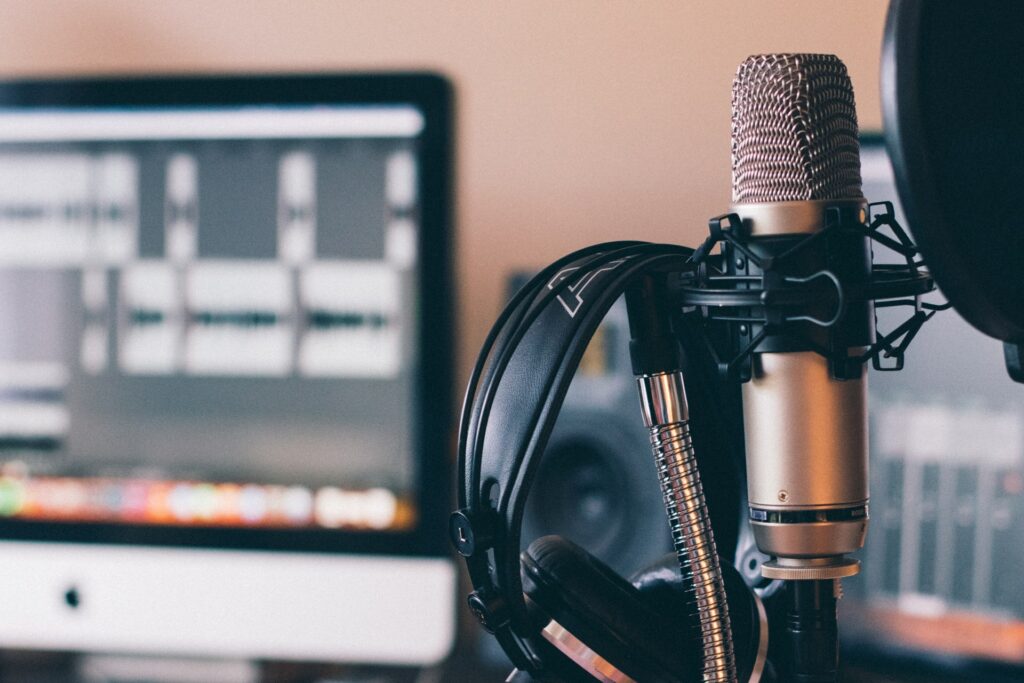 Who are your Listeners?
Knowing what demographic that is going to listen to your podcast will help you create content that will keep them interested. Similar to how you would create personas for a business, you can create a persona for your podcast. You can include information about their demographics, geographics, and interests. It's helpful to do this because you can keep all of their information in one place, and you can refer back to it at any time to help you think of new episodes. When you are coming up with ideas, you should always think about what your listeners would like to hear as well as what information they would benefit from.
Invest in the Proper Equipment
There is nothing more annoying than listening to a podcast that is poor quality, it makes you not want to finish it! To grow your podcast, you will want to ensure you are using the proper equipment to produce a high-quality show. You don't necessarily need the most expensive equipment on the market, but do your research to find equipment that works for your needs. A great way to find good quality equipment is to ask other podcasters. The two most important pieces of equipment you'll need are a microphone and a reliable computer. Check out this list of the best podcast equipment for beginners and pros here.
Planning
Before you release your first episode, it's a good idea to have a few episodes recorded and ready to go. This will keep you on schedule and less stressed about recording and editing in a time crunch. It's also easier to understand the direction your podcast is taking and can give you ideas for future episodes. It's a great idea to plan out when you are going to record, edit, and come up with a posting schedule. Then, in your episodes, you can have a call to action for your listeners to come back next month for your newest episode.
Co-Host or Guests
After a while, the same style of show with one host can get repetitive. Bringing in a second host or guests can change it up and keep your listeners engaged. Depending on the topic of your podcast, bringing guests on your podcast can give your listeners more information and knowledge about the topic. A great example of this is our podcast, Down, But Not Out. In the first episode, Nick shares his story of how changes to Google's API almost put Visitor Queue out of business. In the next episodes, Nick welcomes various guests on his podcast to share their stories of how they overcame difficulties in their businesses.
Branding
Not enough people emphasize how important it is to branding is when you start a podcast. Your branding should be different from any branding that you currently have. Branding will make your podcast more attractive to browsers. In addition, crafting a description will also grab the attention of potential listeners. Including keywords and a hook will increase the chance of new listeners. Having a well-thought-out brand will make it easier to share your podcast on social media and create content that uses the same colors, fonts, and message. It will also help you compete with established podcasts.
Use a Hosting Software
Starting your podcast can take a lot of time. Using hosting software can make it a little easier for you. A hosting software like Buzzsprout or Riverside are great options to distribute your podcast. In one place, you can store your episodes, edit your description and images, and publish your podcast on directories like Apple Podcasts, Spotify, and more. Plus, if you have any questions, both of the software I mentioned have great customer support and guides.
We enable B2B companies to identify the anonymous businesses that visit their website and personalize their experience. Your sales team can now follow up with the visitors that don't convert, while marketing can personalize your website based on firmographic information to drive up conversion rate.
Start your 14-day free trial today!
Ask for Feedback
Feedback from your listeners can help you make your podcast even better. You don't necessarily have to ask for positive or negative feedback, you can ask for topics or guests that they would like to hear on your show. You can also ask for ratings on the site that your podcast is listed on. For example, adding a call to action at the end of your episode to leave a 5-star review on Apple Podcast. These reviews will make your podcast look appealing to new listeners, and Apple will be more likely to suggest podcasts with high ratings to relevant listeners.
Check Out Our Podcast Down, But Not Out
Recently our CEO, Nick Hollinger, has started his very own podcast, Down, But Not Out. In his podcast, Nick and his guests talk about how entrepreneurs make mistakes, and how they were able to save their business from going under. We love talking about entrepreneurial success stories, but we don't talk about their struggles and hardships enough. Down, But Not Out is meant to inspire future entrepreneurs, while motivating current ones to keep fighting for their business.
Wrap Up
We found that this list came in handy when launching our podcast. Starting a podcast is hard, but it can increase your business and personal brand recognition as well as building a more personal relationship with your listeners. Don't forget to differentiate yourself from other podcasts on the market to truly stand out. I hope you enjoyed this guide on how to start a podcast!

Don't forget to check out the first episode of Down, But Not Out on Apple Podcasts, Spotify, or YouTube.