As a B2B company, growth is always a top priority. You want to generate high-quality prospects and lead them down your sales funnel to the point of conversion. One tool that can help you achieve these goals is Zapier. In short, Zapier is a tool that can help you connect your favorite software to help automate tasks. This can save you a lot of time as well as reduce human error. In this article, we are going to explore how you can use Zapier to grow your company, including top integrations.
Overview of Zapier
As I touched on before, Zapier is a workflow automation tool that helps you to connect your favorite software and make your life easier through automation. Zapier can connect with over 5,000 apps. If for some reason they do not currently connect with an app that you use, you can use their API to make your own connection. This may seem tricky, but it is very simple and straightforward to integrate apps via Zapier.
They offer a free plan that allows you to create up to five Zaps (connections) and run up to 100 tasks per month. There are multiple paid plan options available with more advanced features including filters, more intense paths, and additional users. Small, medium, and large-sized companies can all benefit from automating tasks as it can increase productivity and save time. Now, let's dive into a few ways that you can use Zapier for growth.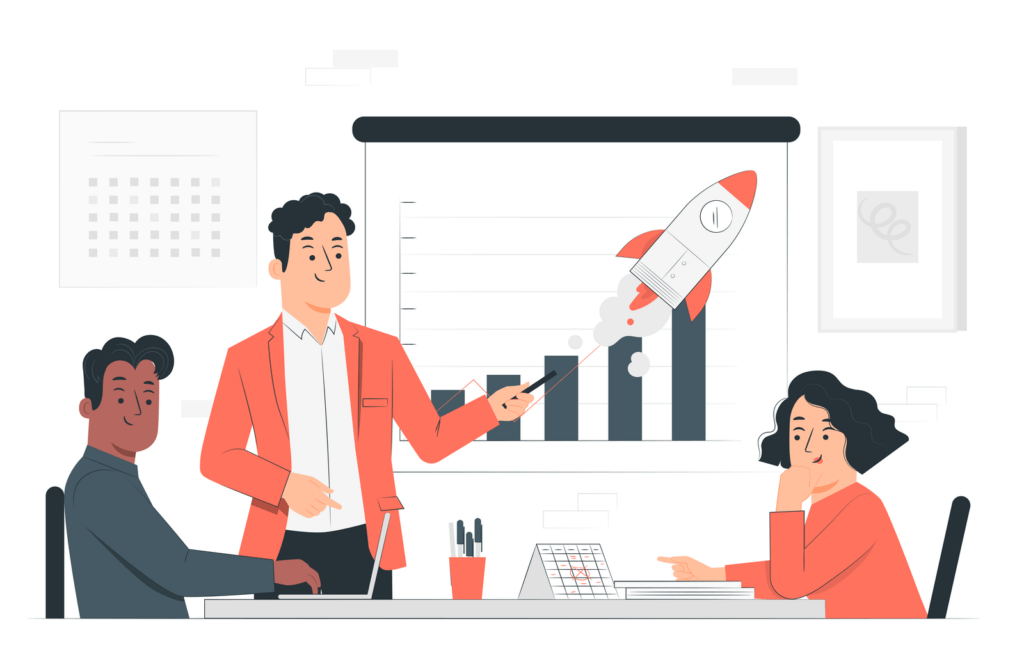 Automate Lead Generation
The first step in any sales funnel is lead generation. This is why lead generation is a crucial aspect of any B2B company's growth strategy. With Zapier, you can automate the process of capturing leads and adding them directly to your CRM software. For example, if you use LinkedIn Sales Navigator to collect email addresses, you can automatically send new leads straight to your Hubspot account. Then, within Hubspot, you can automatically send an email to leads acquired from LinkedIn Sales Navigator. This will save you time manually inputting email addresses, and ensure that you never miss a lead.
Streamline Sales Processes
Once you've generated leads, you'll need to convert them into customers. Zapier can help your sales team streamline your sales process by automating repetitive or tedious tasks. This could be anything from following up after a Zoom call or phone call to following up when someone downloads gated content from your website. The options are truly limitless and will help your company stay top-of-mind and increase the chances of closing a deal.
Improve Customer Communication
A company that has a strong relationship with its current and prospective clients will always win over those that don't. And, a big part of that is communication. Zapier can help you improve your communication by automating tasks such as sending welcome emails, sending reminders for upcoming meetings, and following up on customer support tickets. As an example, you can integrate your CRM software with your live chat software to ensure the customer had their question answered, and where to find more resources for next time. This will help provide a better customer experience while increasing customer satisfaction. As a result, you may see an increase in your customer lifetime value.
We enable B2B companies to identify the anonymous businesses that visit their website and personalize their experience. Your sales team can now follow up with the visitors that don't convert, while marketing can personalize your website based on firmographic information to drive up conversion rate.
Start your 14-day free trial today!
Automate Internal Workflows
Automating internal workflows are often something that Zapier users overlook, but it can be just as important as sales and marketing automation. As an example, you can create a Zap that automatically adds new leads to your Slack Channel, so your sales team can quickly see and follow up on new opportunities before they go cold. On the other hand, you can also automate HR tasks, like welcoming and onboarding new employees and adding them to your HR system. This can reduce the chances of missing something in the onboarding process, that could bite you in the butt later on.
Top 5 Zapier Integrations for B2B Growth
Now that you know how helpful Zapier can be for B2B growth, you're probably wondering what the best applications are to connect. The truth is, it really depends on what you're currently using in your tech stack and where you need to improve. Keeping this in mind, here are our top 5 Zapier integrations that you can use to improve your growth strategy.
1. Your CRM Software of Choice
Zapier integrates with most CRM companies on the market, including Hubspot, Salesforce, Mailchimp CRM, Keap, and more. Even smaller CRMs like Keap and Agile CRM are available. There are a ton of connection possibilities that you can create. Anything from Slack to Google Sheets, and everything in between may have value for your company. As an example, when you acquire a new deal in your CRM, you can automatically add it to a Google Sheet to track all of your deals for the year.
2. Visitor Queue
Visitor Queue is one of the top B2B lead generation software on the market. Through a unique form of IP address reversal, you can see exactly what companies are visiting your website along with how they were acquired, what pages they viewed, and how long they spent on each page. Not to mention, your sales team can also receive contact information from the key employees at each company, including email addresses, phone numbers, and more. With the help of Zapier, you can automatically get notified about new leads in Slack, send leads directly to your CRM for seamless follow up, or even send a demo request.
3. LinkedIn Ads
LinkedIn Ads are another great application to connect with Zapier. When a lead fills out an event registration form or lead gen form, you can send their information directly to your CRM, the appropriate Slack Channel, a Google Sheet, or Microsoft Teams chat. This can help you keep track of new leads and properly follow up in a timely manner.
4. Google Analytics
The majority of marketers reading this article will actively use Google Analytics to track and measure website performance. But, it can be hard to remember to check in on your website goals on a regular basis. With the help of Zapier, you can set up a Zap that notifies you when goals are completed on your website. This could be anything from page views, e-commerce conversions, or even custom events like button clicks. This can be helpful to get a quick update on your website performance if you don't have time to log into Google Analytics every day. This can also help you see little wins on your website every day, which may help you stay optimistic!
5. Google Calendar
If you use Google Calendar, or another calendar tool, it can be hard to keep track of tasks when life throws you a curveball, we've all been there. But, you can use Zapier to set up email, Slack or Teams notifications when something in your calendar changes. As an example, when an event gets canceled, you can be instantly notified on your preferred channel. This can help you stay organized and up to date on what's happening around you.
What Now?
It's no secret that Zapier has an unlimited number of integrations available. Because of this, it can be difficult to decide which integrations will provide the most value for your company. If you're not sure where to get started, think about what you and your team do on a daily basis that takes a lot of time, or is a little annoying or tedious to do. This could be manually inputting data, adding contacts to your CRM, sending notifications to your team, and more. Once you have an idea of what could improve, try to see if Zapier has any options that can help. If they do not have a pre-built integration available, you can always custom build an integration.

Closing Statements
Zapier can be an incredibly powerful tool for B2B companies looking to optimize their tech stack and automate processes. By using Zapier to integrate your various software tools, you can save time, reduce human errors, and make your life a little easier. Whether you are optimizing your lead generation, customer support, or generalized operations, Zapier can revolutionize the way you work. As always, if you have any questions about Visitor Queue, or how to integrate Visitor Queue with Zapier, do not hesitate to reach out.