Determining whether to focus on short-term or long-term marketing (also known as transactional vs. relationship marketing) can be tough. However, when you're building your marketing plan, it's important to weigh the pros and cons of both. Commonly, marketers are drawn to short-term marketing tactics. This is because they produce results quickly, justify spend immediately, and potentially lead to a salary bonus for the marketing department. However, without investment in long-term marketing, the company may struggle. Often, the business may win the battle, but lose the war.
What is Short-Term Marketing?
Short-term marketing is the process of using marketing tactics that produce revenue-centric outcomes. The results are nearly immediate. Examples of these outcomes are leads or purchases. These tactics will follow your purchasing cycle. Generally, short-term marketing is a higher cost, has a more guaranteed return, but generally has a lower return on investment, or ROI. This is commonly referred to as transactional marketing as it usually leads to a sale in the short term. With short-term marketing, there is a clearer path to ROI.
Examples of Short-term Marketing Tactics
There are a ton of short-term marketing tactics that your business can look into. Search engine marketing (SEO) is one of the most popular forms. This includes advertisements on Google or other search engines. The next example is lead form ads on LinkedIn or Facebook. Lead forms are ads that ask for your customer's information in exchange for a ticket to an event, a discount, a free trial, more information, etc. They are helpful because you will be able to add their contact info to your CRM, and then follow up with them. The last example is coupons or promo codes. These entice the customer to spend money with you and are easily trackable.
What is Long-Term Marketing?
Long-term marketing is the process of using marketing tactics that produce non-revenue-centric outcomes that have the potential to pay off in the long run. Examples of these outcomes may be impressions, social engagements or blog reads. These tactics drive growth at the top of your funnel and usually take at least twice as long as your purchasing cycle to convert. Generally, long-term marketing is lower cost, has a less guaranteed return, but has the potential for higher ROI. This is relationship marketing, as it involves building a relationship with your clients. With long-term marketing, there is a less clear path to ROI.
Examples of Long-term Marketing Tactics
There are also a plethora of long-term marketing tactics that your business can take advantage of. Search engine optimization (SEO), content creation, and organic social media content are all great options. For example, when you make a change to your website that will improve your SEO, it can take a few months to make an impact on your website traffic. Content creation is similar to SEO, as when you share blogs, articles, etc on your website, it will take a while to generate a decent amount of traffic organically. Finally, organic social media content will make your company's social media appear more legitimate. Plus, the more consistent you are, the more followers you will be able to generate over time. But we all know follower count takes a long time to go up.
Are There Marketing Tactics that are Both?
Of course! There can be an overlap between long-term and short-term marketing tactics. A few examples of this are social media advertising, trade shows, and email marketing. For social media advertising, you will see views, engagements, and maybe even some conversions within a few days of posting. At the same time, social media ads will continue to engage with your leads as long as you don't turn them off or they surpass your budget.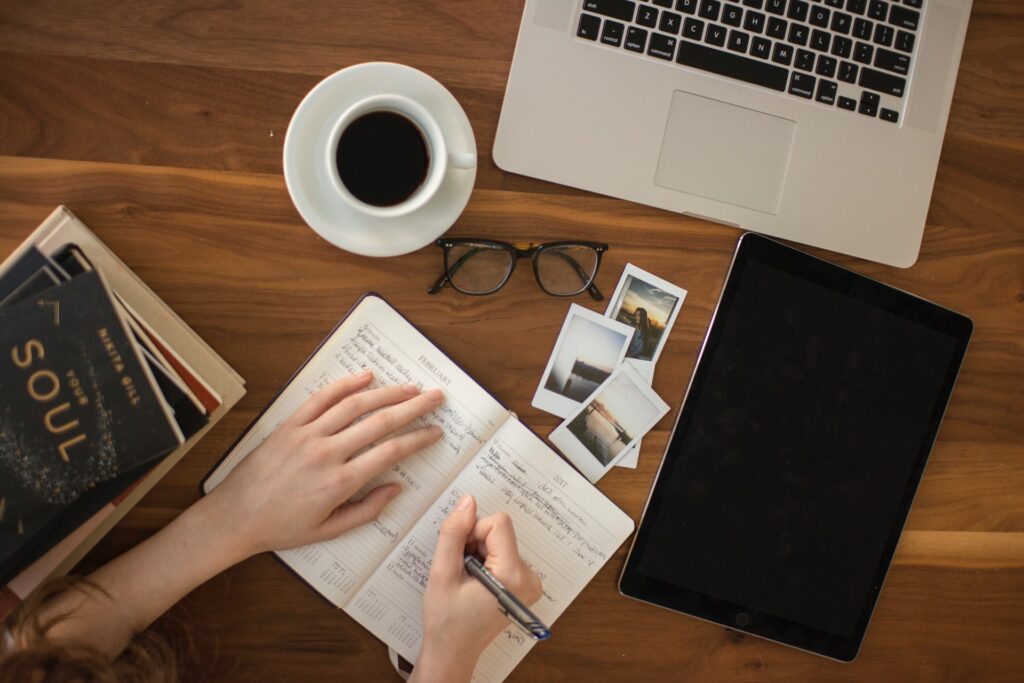 We enable B2B companies to identify the anonymous businesses that visit their website and personalize their experience. Your sales team can now follow up with the visitors that don't convert, while marketing can personalize your website based on firmographic information to drive up conversion rate.
Start your 14-day free trial today!
Which Should You Implement?
When considering which tactic to use for your organization, consider the following:
What are the company's goals? The tactics you choose should align with what the company is working towards in the short and long term.
Short-term tactics allow for instant gratification, but we recommend utilizing at least a few long-term tactics. The reality is, you're trying to win the war and the battle – – which requires using both long-term and short-term marketing.
Looking at what your competitors are doing can be beneficial. If you see them focusing on short-term tactics and not utilizing long-term tactics, this may be how you can beat them long-term.
Who is your target market? Do some research into who you're selling to, to see which tactics they will respond to.
Have the short-term and long-term complement each other. Your marketing plan should strategically have specific tactics that compliment your other tactics. This works by using long-term marketing efforts to drive top-of-funnel leads and short-term marketing efforts to close them.
Key Take-Aways
As mentioned above, you should use a combination of short-term and long-term tactics. That will allow your company to grow immediately, and over time. When you figure out what tactics peak your interest, just ensure you are setting goals and using metrics to measure the success of your marketing initiatives.