As digital marketing is constantly evolving, it can be difficult to find SMB marketing strategies that work. Especially for small to medium-sized businesses (SMB), it can be overwhelming and expensive trying out different tactics and seemingly not getting anywhere. If this sounds like you, keep reading to find out SMB marketing tips that actually work.
Determine Your Goals
One of the biggest mistakes businesses make is not creating tangible goals. You can say you want to improve something, make more money, more sales, but how are you going to make sure this happens? By setting SMART (specific, measurable, achievable, relevant, time-bound) goals, you will be able to exceed your targets. If you don't succeed, you will be able to pinpoint what went wrong and fix it. Here are a few examples of SMART goals that can guide you when making yours:
To increase gross revenue by 10% this fiscal year by adding another salesperson to my team.
I would like to receive 5 positive G2 a month by training my staff on how to provide an excellent customer experience.
To gain 20 new Instagram followers a week by posting quality content 3-5 times a week.
Know Your Audience
I'm sure you have an idea of who is interacting with your business. But, understanding your audience completely is crucial for businesses of any size. To do so, you should create at least two personas to segment your audience, since not every customer has the same demographics, geographics, interests, etc. This can help you understand the differences between your customers. And, will allow you to target them in a more personalized way. For example, you might have one group that uses only Instagram, you will want to post Instagram content that will attract that group. Also, you will want to customize what you are sending in emails, and how you convey your brand. If you want to create a persona, but don't know where to start, check out Xtensio (it's free!).
Google My Business & Other Review Platforms
If you Google "Pizza places near me", the top suggestions will probably be Google My Business listings. Since these listings are ranked at the top of the page, before organic search results, they are more likely to be clicked on. Google My Business is very helpful to new customers since it includes your location, contact information, and Google reviews. In addition, listing your business will give your business top-of-page visibility, which is always a win! Unfortunately, Google My Business is not available for all businesses. Like if you are a small business that works from home, since you don't want the public to know where you live. But, there are many other reputable sites like G2, Capterra, and Trustpilot.
Use Your Reviews
If you have positive reviews, flaunt them! If you know someone who has had a good experience with you before, ask them for a review. Reviews are crucial to any business because up to 90% of customers will read online reviews before visiting a new business. Your reviews will also help out your Google My Business listing mentioned above! If you happen to receive a negative review, address their concerns and try to make it right. You should reply to their comment, apologize, and provide them with your contact information so you can try to resolve the issue offline. Remember to apologize, but not everyone can be pleased.
Check Out Your Competitors
Take a look at your competitor's strategies, I can guarantee they've been checking out yours! Visit their website, social media platforms, read their reviews, and see how they position themselves and what makes them different. You can use this to your advantage. Let's say they have negative reviews about their customer service, then you can advertise that your customer service is amazing (and ensure it is!). If you see that you use a lot of similar strategies, then try something new! The more differentiated your brand is, the more customers will try your business over your competition.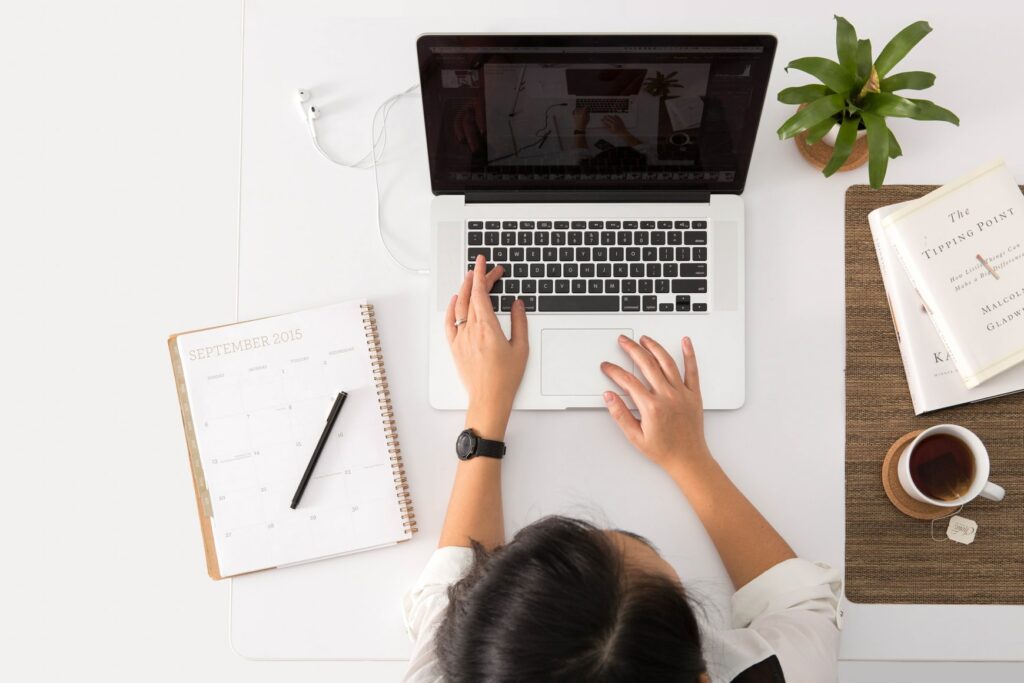 SEO
Search engine optimization, or SEO, refers to the process of optimizing your online content so that a search engine (like Google or Bing) will be more likely to show your site at the top for relevant search results. This will really help to build brand awareness. It will also help your business appear before large businesses on search engines. This can be done with the use of relevant keywords in your text (including blog), alt text on images, meta text and meta descriptions. When designing your website, ensure you are adding these to each page of your website, Google will reward you! SEO is more of a long-term marketing strategy, as it can take a few weeks or even months to see any changes or increase in your website visitors, but it will be well worth your wait.
SEM
On the other hand, we have search engine marketing. Or, more commonly referred to as SEM. SEM includes paid strategies using search engines to increase the reach of your website. Similar to SEO, using SEM will put your website at the top of a search page, but it will be above all organic listings. Since most searchers do not scroll down the page, more customers will click on one of the first few ads. Again, this is helpful because your website can show up before larger businesses' websites. Also, it can be a very affordable form of advertising since you can set a limit to how much money you want to spend in a day. If you don't know where to start, check out 8 Simple Google Ads Tips That Will Make You More Money. While SEO is a long-term marketing initiative, SEM can show results almost immediately. If you were to choose just one, I would recommend SEO. But, using both SEO and SEM is ideal for most companies.
We enable B2B companies to identify the anonymous businesses that visit their website and personalize their experience. Your sales team can now follow up with the visitors that don't convert, while marketing can personalize your website based on firmographic information to drive up conversion rate.
Start your 14-day free trial today!
Engage Your Customers
As simple as it seems, interacting with your customers on social media will build lasting relationships. You should be regularly checking in on social media to answer any questions, comment back and show them how grateful you are. In addition, you can ask for any feedback or ideas through polls or questionnaires. This will help you understand your customers even further and get great ideas on how to grow your business.
Write a Blog
The thought of writing a blog may seem scary, but it can benefit your business in many ways! Writing a blog is a great way first-time customers can find your website. The customers it will bring in will also be very relevant to your business since they will be searching for terms you include in your blog. Plus, you can gain more insight into your industry, and you will enjoy writing a blog about an industry you are passionate about! Check out How to Write a Good Blog Post for tips and tricks to make your blog stand out.
Invest in a CRM Software
No matter how hard we try, we can't do it all. A customer relationship management software (CRM) will help you organize your digital SMB marketing efforts. From scheduling social media content, to sending your monthly email newsletter, a CRM is a huge help to any business. CRM software, like Hubspot or Salesforce, have different subscription plans, so you can choose the one that best fits your SMB marketing and business goals.
Visitor Queue
If you are a small to medium business that sells to other businesses, I have one of the best strategies to generate leads. Visitor Queue is a lead generating software that can identify businesses who are visiting your website. And, provide you with their key contact information. Visitor Queue is easy to use, and more affordable than other lead generating options, with customizable features to ensure your business is getting the most out of the software. In addition, this software is able to integrate with CRM software, email marketing software and more, so they will work for every point in your marketing journey. Check out the following video to learn more about the benefits Visitor Queue would bring to your business.
Where to Start
Start small and come up with a game plan to implement what you think will work best. A lot of trial and error can go into finding what SMB marketing strategies will work for your specific business needs. So, if you need to change your game plan along the way, go for it! If you have any questions about how Visitor Queue can help your SMB marketing initiatives, don't hesitate to reach out.