Marketers are always seeking ways to improve their marketing efforts, engage with prospects, and nurture leads effectively. Marketing automation is a powerful solution to address these common challenges, providing us with the tools to automate repetitive tasks, improve lead generation, and ultimately drive revenue. Keep reading to find out what marketing automation is, and how to get started.
Well, What is Marketing Automation?
Marketing automation is the practice of using software and technology to automate and streamline marketing processes, tasks, and workflows. Its primary objective is to improve efficiency, increase productivity, and enhance the overall effectiveness of your marketing campaigns. By automating repetitive tasks, B2B companies can free up their marketing teams to focus on more strategic activities, such as creating engaging content and analyzing data.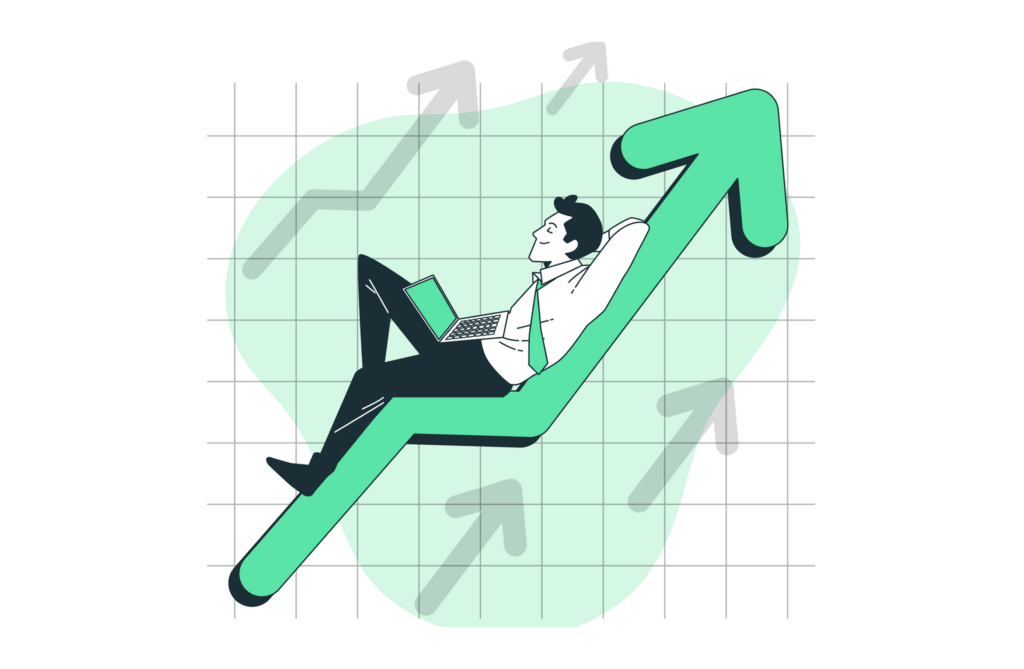 Benefits of Marketing Automation for B2B Companies
Lead Nurturing
Marketing automation enables you to nurture leads throughout their journey, from initial contact to conversation. You can deliver personalized content and messages at the right time. This can increase the chances of turning leads into paying customers. As an example, your CRM will send a follow up email at the time they are more likely to open it based on previous activity.
Improved Efficiency
Marketing automation reduces manual tasks, minimizing the risk of human errors, while freeing up your team's time. This can lead to increased productivity. And, allow your marketing team to focus on more important tasks. As a result, you can try out new marketing initiatives that you wouldn't have had time to implement without automation.
Data-Driven Insights
Marketing automation platforms can gather and analyze data on customer behavior and campaign performance. This data can help you improve your marketing efforts. This is because you can make data-driven decisions. As a result, you can increase the effectiveness of your marketing campaigns.
Scalability
As your business grows, marketing automation can scale with you. You can automate processes across multiple channels and segments without a corresponding increase in workload. Once you create an automation, a lot of the time you can set it and forget it.
Consistency
Automation ensures that your marketing messages and branding remain consistent across various channels, which can strengthen your brand identity and recognition. Consistency can also provide your leads with a better customer experience, encouraging them to convert.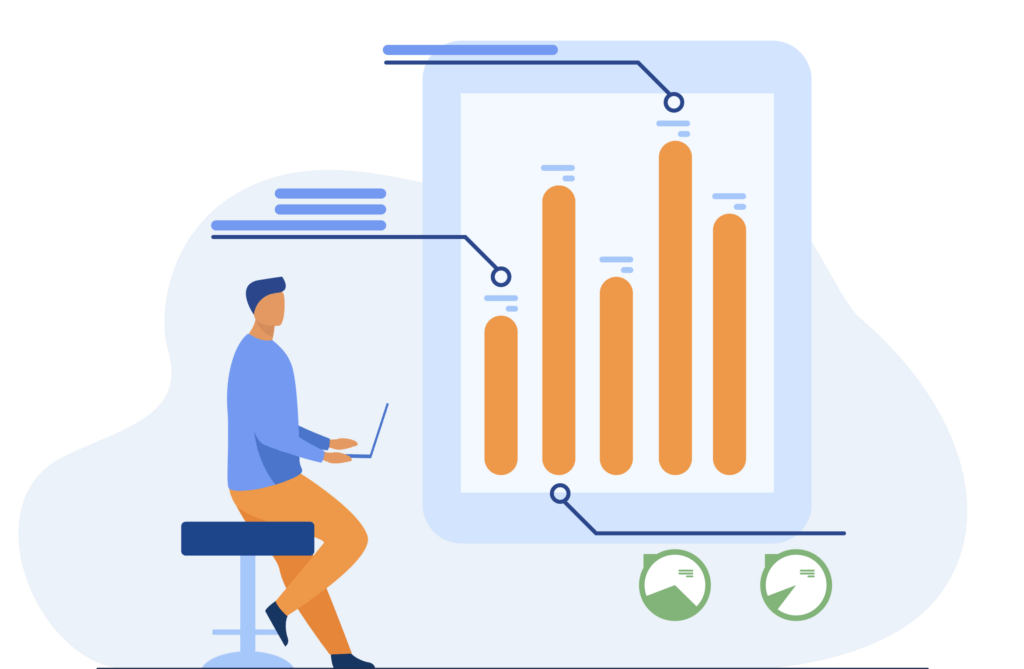 Getting Started with Marketing Automation
There is a lot that goes into learning about marketing automation. Unfortunately, there is no one-size-fits-all approach to it either. So, here are a few of the best tips that I have learned about getting started.
Define Your Goals and Objectives
The first step in implementing marketing automation is to clearly define your goals and objectives. What do you want to achieve with automation? Are you looking to increase lead generation, improve lead nurturing, boost customer retention, or all of the above? After all, having a clear understanding of your goals will guide your automation strategy.
Select the Right Marketing Automation Software
Choosing the right marketing automation software is crucial to your success. Here are some of my favorites.
Zapier is one of the best and most useful automation tools on the market. It acts as the connection point between multiple software, so you can automate workflows between data sets. Best of all, there is no coding required for the vast majority of connections, unless you want to build your own custom connection. With Zapier, you can automate anything and everything, and eliminate the repetitive tasks that slow your team down. If you're looking to learn more about Zapier, take a look at our article How to Use Zapier to Grow Your B2B Company.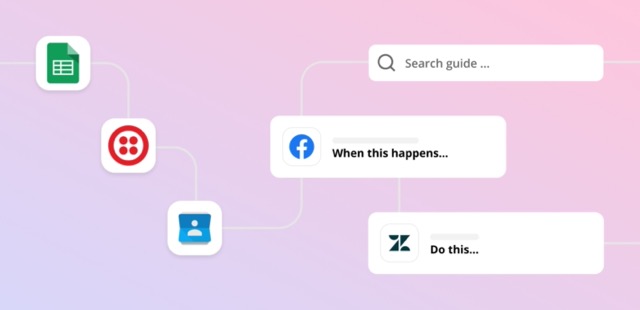 With Hubspot, and most other CRMs, you can create automated workflows to help you manage your data and follow up with leads. This can help you streamline marketing, sales, and service processes and increase the chances of your leads converting into paying customers. Some of the tools that you can use within Hubspot include email marketing, lead nurturing, predictive analytics, and predictive social media schedules. Hubspot's user-friendly interface makes it a great option for all skill levels, although it can get pricey if you have a lot of contacts.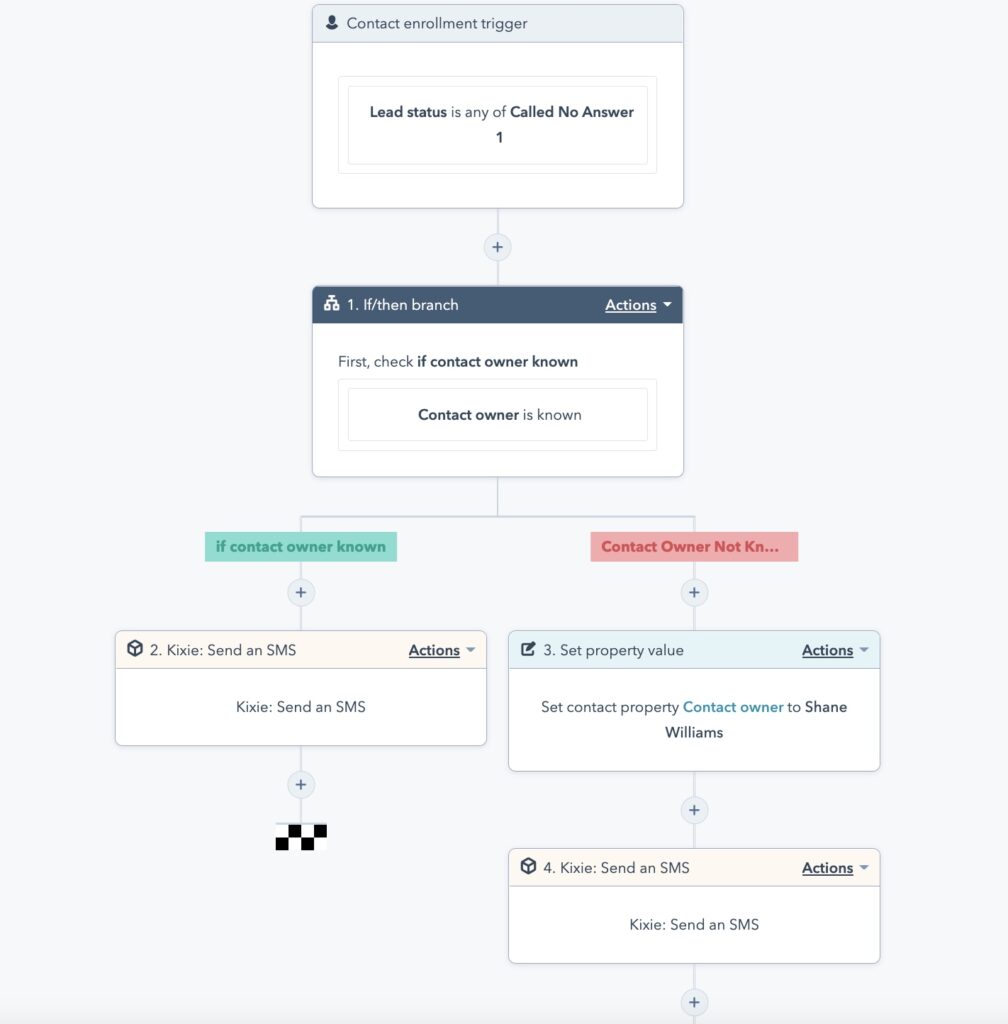 If you're looking to automatically generate leads, Visitor Queue is the tool for you. By adding the Visitor Queue tracking script to your website, you can see what companies visit your website. You can see how each company got to your site, what pages they viewed, and how long they spent on each page. Plus, you can also see company information like company size, location, industry, and even gain access to employee contact information including email addresses and a link to their LinkedIn page. This can help you qualify the company and reach out. In addition, you can integrate Visitor Queue to your Hubspot, or other CRM of choice. Then, you can send your leads for seamless follow ups. Or, set email or Slack notifications to get instant notifications when a new lead visits your website. Start your 14-day free trial of Visitor Queue today.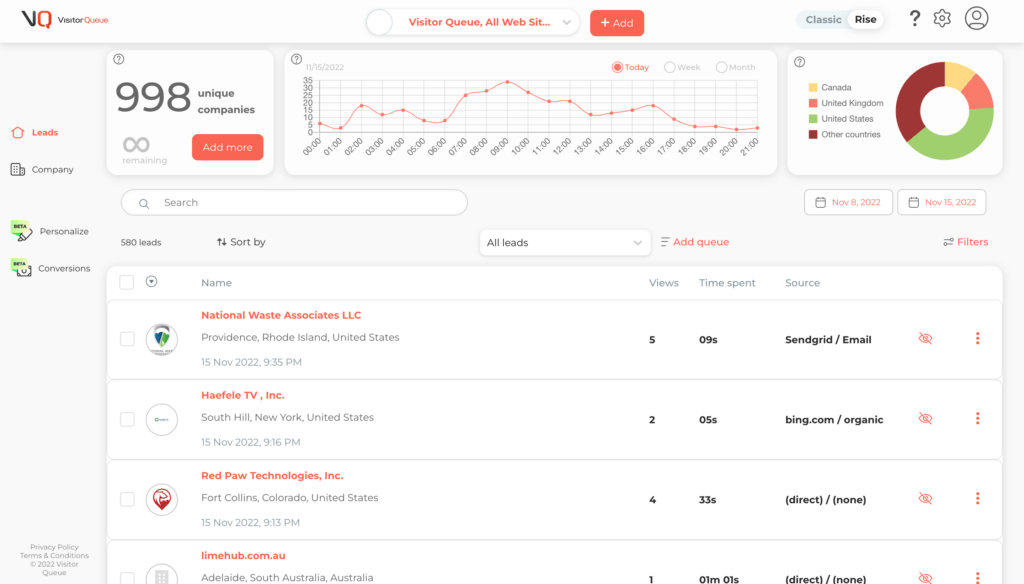 ActiveCampaign is a marketing automation platform that offers email marketing, marketing automation, and CRM features at an affordable price point. ActiveCampaign's automation builder is known for its flexibility and ease of use, making it perfect for SMBs. You can leverage their complete set of marketing tools to meet your customers where they are. As a result, you can meaningfully engage at every stage of the customer lifecycle.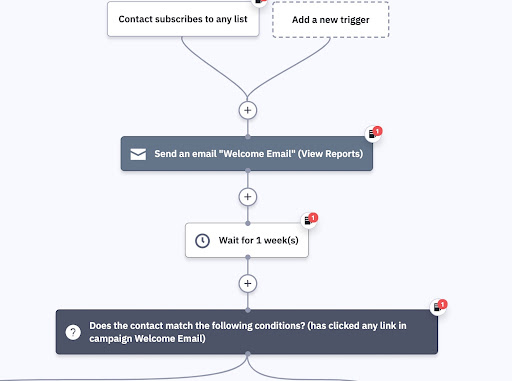 Pardot is a division of Salesforce, another popular CRM software. This tool is specifically designed for B2B marketing automation. It offers lead generation, lead nurturing, and ROI reporting features. Plus, Pardot also seamlessly integrates with Salesforce CRM, making it perfect for companies already using Salesforce.

Segment Your Audience
Effective marketing automation relies on segmentation. Divide your leads and customers into relevant segments based on criteria. This could include their industry, company size, behavior, and engagement levels. Segmentation allows you to send targeted and personalized messages that resonate with each group. This can also increase your engagement rates and conversions.
Set Up Automated Workflows
One of the most powerful features of marketing automation is the ability to create automated workflows. These workflows define a series of actions triggered by specific events or behaviors. For example, you can set up a workflow to automatically send a welcome email when a lead subscribes to your newsletter or trigger a follow-up email when a lead visits a particular product page. Plus, this can save you hours every week.
We enable B2B companies to identify the anonymous businesses that visit their website and personalize their experience. Your sales team can now follow up with the visitors that don't convert, while marketing can personalize your website based on firmographic information to drive up conversion rate.
Start your 14-day free trial today!
Test and Optimize
Continuous testing and optimization are essential for the success of your marketing automation efforts. A/B testing can help you refine your email subject lines, content, and calls to action to maximize engagement and conversion rates. In addition, regularly review your automation workflows and adjust them based on performance data.
Final Thoughts
Marketing automation is a game-changer for B2B companies looking to improve efficiency, increase lead generation, and drive growth. It's important to keep in mind that marketing automation is an ongoing process. It can take some time to figure out what automations make the most sense for your specific needs. As always, if you have any questions about using Visitor Queue for lead generation, do not hesitate to contact us.