Time is money. We all know this. So, as technology advances, we are always looking for new ways to speed up time consuming tasks like generating leads or following up with prospects. And, sales automation can do just that. Sales automation is game-changing for marketing and sales professionals across the globe. A recent study by Zapier even states that sales automation can save an average of 6 to 16 hours every week! Knowing this, it can be hard to resist building sales automation for your own organization. Keep reading as we go over what sales automation is, and how to get started.
Well, What is Sales Automation?
By definition, sales automation refers to using technology to automate repetitive and time consuming tasks within your sales processes. This can include everything from lead generation and customer follow-ups to data entry and reporting. By leveraging automation, you are able to streamline your operations, reduce human errors, and free up valuable time for your team to focus on more important tasks. Now that you know what sales automation is, let's go over how to get started.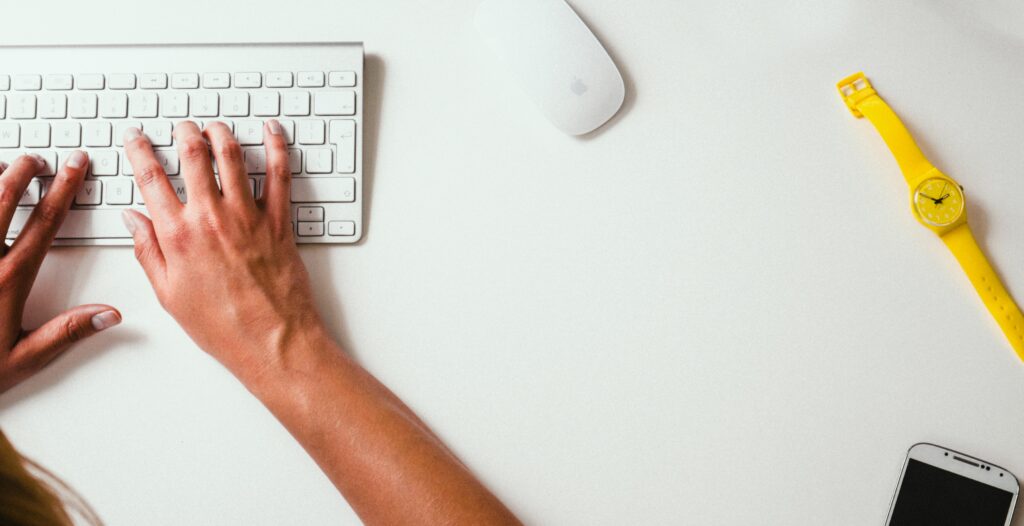 Getting Started with Sales Automation
With so many automations available at your fingertips, it can be extremely difficult to narrow down what to do first. So, it can be helpful to sit down with your team and go through what takes them the most time to do, if they currently use any automation tools, and what they would like to get out of the new automation workflows. You'll also need to ensure that both of your sales and marketing teams are on the same page and that they will work together to ensure everything is running smoothly. Now, let's dive into the best tasks that you can automate.
How to Automate Common Sales Tasks
Now for the exciting part! Below are some of my favorite ways that you can utilize sales automation to save yourself hours every week doing manual tasks.
Email Drip Campaigns
Without a doubt, following up with prospects and even new customers is one of the most time consuming parts of most salespeople's day. Plus, there is a good chance of making human errors like not following up in a timely manner or letting a lead slip through the cracks. So, you can use your CRM to build various follow up drip campaigns that follow up with your contacts at the perfect time. A great example of an email drip campaign is following up after a demo, asking them how it was and if they have any further questions. Properly following up with and staying in contact with your contacts can improve your conversion rate and customer lifetime value. If you're looking for more information on building email drip campaigns, check out our other article How to Create an Email Onboarding Sequence.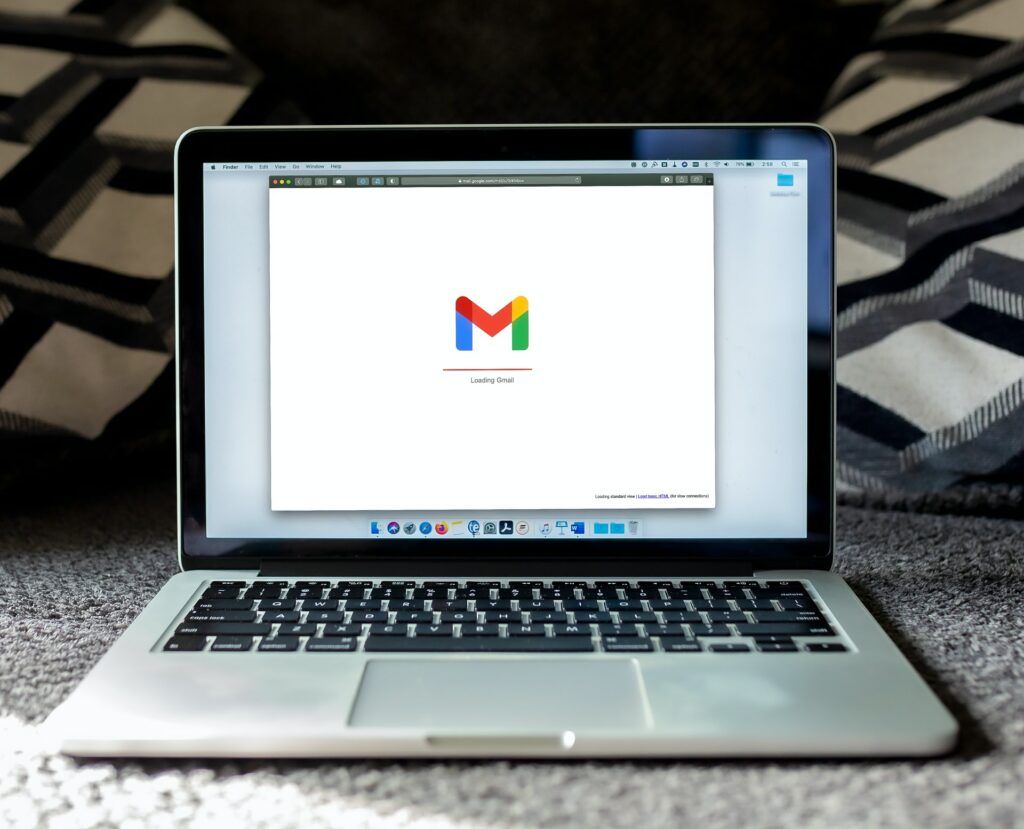 Generating Leads
If you are tired of manually generating leads, you're in luck. With the help of various automation tools, you are able to automate your lead generation processes, and directly send them to your CRM to instantly follow up.
One of my favorite ways to do this is to use Visitor Queue to identify who was on your website, and send their contact information to your CRM of choice. Visitor Queue is able to identify the companies that are on your website, including how they were acquired, what pages they visited, and how long they spend on each page. Plus, we can also find contact information for key employees, including phone numbers, LinkedIn channels and email addresses. Send all of this information to your CRM, automatically applying a tag, and instantly follow up to ensure they don't go cold. You already know they are interested in what you have to offer, so make your lead generation easy. Start your 14-day free trial of Visitor Queue today and stop losing leads.
Lead Scoring
With only about 10-15% of leads turning into sales, it's important to focus your efforts on the most qualified leads. By scoring your leads, you are able to focus on the best opportunities first, which can result in more conversions, faster. Most CRMs these days have some sort of lead scoring feature that can help you rank the priority of your leads. It can also be helpful to pair your lead scoring strategy with some sort of data enrichment tool to ensure your CRM has as much information as possible in order to properly score your leads.
LinkedIn Automation
We all know that LinkedIn is one of the best ways to connect with prospects and current customers. But, it can be difficult to find the right people to connect with and find the time to interact with their posts. So, by using a LinkedIn automation tool, like Kennected, you can take your social selling to the next level. Simply make a search on LinkedIn for individuals that work in your target industry, job title, or have other qualities, and upload the list. Then, set what you want to do! This could be visiting their profile, sending a connection request, liking their last 3 posts, and more. This can keep you top of mind and relevant to your audience.
Booking Appointments
It can be difficult to keep track of your appointments, meetings, and even internal calls. Especially if you are using multiple different platforms to book meetings on. So, it can be very helpful to automate these processes. Zoho, Hubspot, or even Calendly can be used to book meetings on, and you can then integrate it with your calendar. So, you can automatically receive these updates and put them on your calendar. You can also take it one step further and integrate with your Slack or Teams, so you are sent a message reminding you of your appointments.
We enable B2B companies to identify the anonymous businesses that visit their website and personalize their experience. Your sales team can now follow up with the visitors that don't convert, while marketing can personalize your website based on firmographic information to drive up conversion rate.
Start your 14-day free trial today!
Chatbots
Using automated chatbots are a great way to better serve your clients, while saving time for your customer service representatives. Using AI-driven chatbots are a great way to let your website visitors ask questions, get quick responses, and speed up your sales processes. You can train your chatbot to understand what you offer, frequently asked questions, and include your tone of voice. You can connect your chatbot with your CRM to send their contact information straight there to follow up automatically. Keep in mind that you'll still want to have a customer service representative available in case they have a bigger issue that the AI chatbot cannot answer.
Reporting
No one likes putting reports together. Because of this, you can take advantage of automation to put your reports together for you. If you are using a CRM like Hubspot, you can put together custom dashboards of reports and metrics that you'd like to monitor. As an example, if your Q4 goal is to generate 10% more leads, you can put this right on the front page of your Hubspot account so you can easily track it. And, if halfway through the month you're not happy with your performance, you know that you still have time to adjust your lead generation strategy.
Take Advantage of Zapier
If you're looking to take advantage of automation, whether it be for sales or marketing, Zapier may become your new best friend. Zapier works as the connection point between two or more software tools, so they can integrate seamlessly. Zapier is extremely easy to use, and you are able to integrate in just a few minutes. Plus, they have a lot of great learning resources available online if you've never used it before.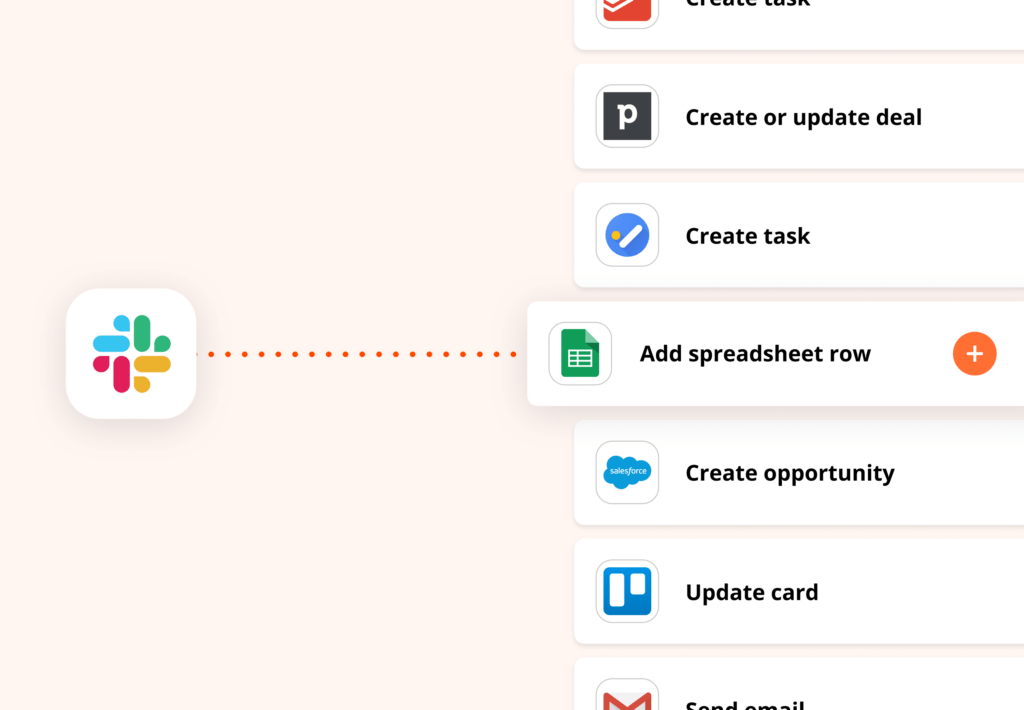 Keeping it Personalized
While automating various sales processes is a huge help, you want to ensure that each of your touchpoints is personalized and doesn't feel like they are being done automatically. In your emails, you'll want to address them by their first name, and make your emails feel personalized. By doing this, you can ensure that your leads and customers are having a positive experience and not talking to a robot!
Final Words
As you can see, there are a number of ways to automate your sales processes. If you're not sure what your organization should do, have a conversation with your sales and marketing teams to see what they would benefit from the most. Then, you can slowly implement new automation processes as you see fit. As always, if you have any questions about using Visitor Queue to generate leads, do not hesitate to contact our team!