Marketing attribution can be a significant challenge for many data-driven teams and can be a major source of headache. Successfully attributing conversions to channels can be very difficult without the correct tools in place. It can be increasingly challenging as less than 20% of advertisers look at the performance of their digital channels regularly. This number being low causes a gap of information where your team is unable to connect the dots. Despite these challenges, if you can connect the dots you'll gain access into actionable insights. These insights allow you to report with complete confidence and optimize your budgeting. Once you discover the correct marketing attribution software tool for your business you will unlock insights that you have been dreaming about. Further, you'll allow your team to do what they do best, use the data correctly, optimize your campaigns, and convert more of your leads into revenue.
Deciding On The Best Marketing Attribution Software
Understanding the difference between these tools is important as each business has different needs. By thoroughly understanding your team's needs you are able to make a better decision on which tool will work for you. Before going through the steps of picking which tool(s) you should try, and ultimately choose, you should understand your needs. One of the best ways to do this is to look at what tools you are currently using and your overall goals, and find a tool that lines up with what efforts are currently in place. Below, we've made a list of the 10 best marketing attribution software for your company!
*Not in any particular order. We have no affiliation and do not receive a commission from any of these companies.
Google Analytics offers attribution modeling within their model comparison tool. There are multiple different models you are able to choose from. You are also able to establish the effectiveness of each model for future use. Not only are there pre built attribution models you can choose from, but if you are still looking for more you can create your own. You are able to create up to 10 custom attribution models and export the data to run on other platforms such as SPSS.
TapClicks is a reporting tool that helps you and your team save time and file what you want when you want. You are able to export and schedule automatic reports into just about any program you would want them in (Email, Word, Excel, etc.). They help you with automation so you do not have to generate multiple separate reports. With a library of prebuilt widgets and tools, you can set up your TapClicks instance how you want and make the set up of the processes you normally use incredibly quick. Enhance your team's ability to make the right decisions with the impactful built-in visualization tools.
ActiveDEMAND is a marketing platform for digital marketing agencies and marketers to help with all of your tracking and management needs. With packages from full-featured tracking to small business marketer needs. Engage your prospects using the integrated tracking modules. Do more within your team with this easy to build custom application and ensure your team is focusing on what they should be.
We enable B2B companies to identify the anonymous businesses that visit their website and personalize their experience. Your sales team can now follow up with the visitors that don't convert, while marketing can personalize your website based on firmographic information to drive up conversion rate.
Start your 14-day free trial today!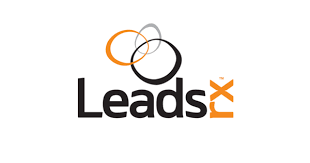 LeadsRx is a marketing attribution platform that is used by various B2B and B2C companies and marketing agencies. This tool lets marketers understand how their advertising channels are performing. You are able to keep up-to-date on revenue and customer acquisition as well as other metrics that are important to you. You are able to maximize your return on ad spend by understanding where waste is and eliminating these areas. As well as improving conversion rate and understanding your customer journey.
Oribi helps you identify all of the touchpoints you have with your customers, regardless if they are on social media or other marketing channels. It doesn't stop there. You can also get everything you need to fully optimize your customer interactions and conversions on your site. Including cross-domain funnels, traffic monitoring, button analysis, and more. This tool allows you to take control of your customer touchpoints, learn from them, and optimize them moving forward.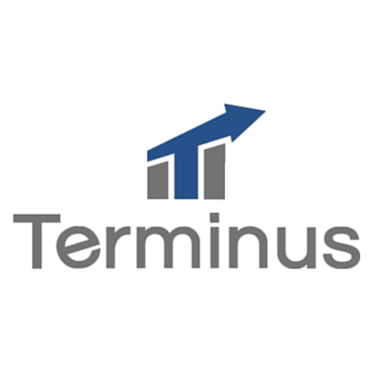 Terminus is an account-based analytics tool that has everything you need to measure account-based marketing efforts. From executive-level revenue reporting, to deep channel attribution you are covered and can ensure you don't miss a thing. Get the complete picture of how your ABM marketing efforts are impacting your sales. Review your customer lifecycle to see who won deals and which marketing touchpoints influenced conversions. Then use this data to replicate success with your best accounts.
Attribution is a multi-touch tool that focuses on making it easy for marketers to track and optimize their conversions and costs for each touch and channel. Optimize your touchpoints with prospects to increase revenue and decrease expended energy on dead ends. With in-depth analysis on multi-day returns on ad spend you have the insight to deliver more revenue with less ad spend.
Funnel is an automated data collection solution that allows marketers to analyze the data that is most important to them. They integrate with over 500 sources out of the box allowing for the most amount of data points collected. Letting this tool take care of data collection you can spend more time on ROI analysis and optimizing campaigns. Allowing the tool to do the heavy lifting allows you and your team to focus on the creative and what works to convert prospects.
Dreamdata.io is a B2B attribution and revenue analytics tool for marketers and sales. This tool gathers and cleans data in order to give you the big picture and derive an actionable plan. This enables you to understand your attribution, ROI, growth, revenue, and more. Enabling you and your team to make key decisions to help scale your campaigns and grow further.
Measured provides accurate and timely reporting in order to help you and your team understand your efforts better. Powered by testing and measuring software you are given a clear image of what is being done well and what is done poorly. Understanding these metrics you are able to make important decisions on what campaigns and touchpoints are working and what to cancel. Through this tool, you are given a blueprint to creating meaningful connections with customers based on previous interactions.
How To Decide on Marketing Attribution Software?
Finding the right multi-touch marketing attribution software can take time and you shouldn't rush to find a tool. All tools are built for specific purposes and have their advantages for different aspects of the business. It is recommended that you speak to your marketing and sales team to understand the needs you are trying to meet with the tool.
Final Words
Once you start using your new tool, you can expect the insights to supercharge your marketing efforts. As you increase your marketing effectiveness through increased positive customer interactions and conversion rates, you can take this success into other marketing efforts. Then through these increased metrics, you can optimize your budgets. This will help convert further prospects by focusing on what efforts work best historically. And that is all anyone working in sales and marketing wants right? To increase their performance and to stop chasing dead leads. Now, go out there and pick the best marketing attribution software for your team!