With how fast today's companies are growing and the rate they are adopting new technology. If you are not using leading-edge sales prospecting tools. You will surely be left behind doing grunt work to find your prospects. You and your sales team may be feeling like you are not seeing the return on your effort you are expending trying to reach decision-makers. We have all come across the time crunch in regards to sales. These two things are always at the top of your mind when you are selling: numbers and time. But if we can help our sales team save time on their deals. Help them maximize their sales with that extra time by implementing the appropriate processes.
We know there are thousands of pages of tips and tricks from other companies and industry professionals sharing their wisdom. Unfortunately, there are only so many hours in a day to search out what would work for you, share this with your team, then implement it. Companies can easily lose 30% of their clients each year. With that percentage being so high you and your sales team cannot afford to waste time. Your sales approach as a company has to be top-notch in order to continue to grow.

Building An Appropriate Prospect List
The first step and the most important part of prospecting, without an appropriate list of targeted prospects you will continue to waste time on a wild goose chase. Finding prospects who fit your ideal customer profile and would be interested in your company's service will increase your team's productivity. Blindly adding companies to your prospecting list will bring you back to where you started by wasting time. After prospecting the appropriate potential clients you can select from this list of the best prospecting tools.
*In no particular order. Below we've put together a list of the 10 best sales prospecting tools.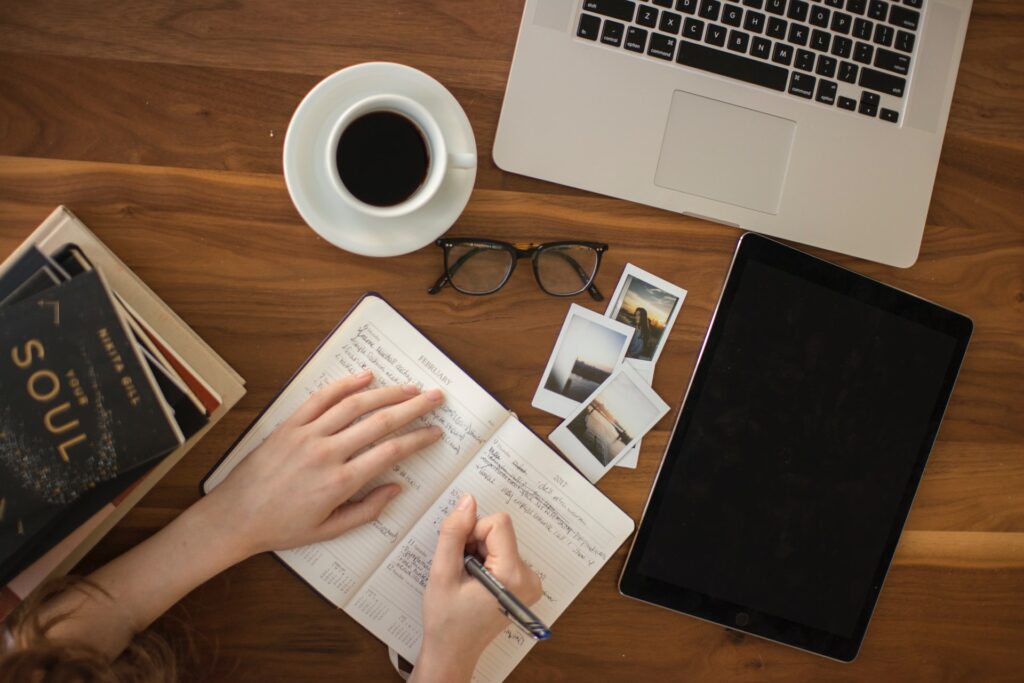 Finding The Best Sales Prospecting Tools
If you are unaware (doubtful, I hope) or do not utilize LinkedIn as one of your sales prospecting tools, you should consider rethinking your approach. LinkedIn is one of the best, easiest, and cheapest ways to connect with both current clients and prospective clients. It allows you to research your clients and their companies to familiarize yourself with how they could benefit from your services. It allows you to help put your list of decision-makers together in your targeted niche.
LinkedIn premium allows you to have unlimited searches that can narrow down on a location, job description, and multiple other filters. This allows you to "handpick" your prospect list. This does not only allow you to be specific in your prospect list to give you the best chance at raising your conversion rates. But also allows you to discover new customers and industries that you may have not considered before. If you need any help with reaching out to new prospects on LinkedIn, check out this article.
CrunchBase is a leader in online databases of companies from startups to large growth companies. For your sales team, this means that they are able to see the lifecycle of companies to better target their ideal customers and create filters like date of establishment, category, and other variables to better understand who you should target. They also include some contacts to better understand who the decision-makers are.
Once you have created your filters and found the companies you wish to target you can export this data into a CSV file.So you can further filter and do what you will with it. With some light massaging you will have a fantastic qualified start for your sales team.
SellHack is specifically designed and built with salespeople and businesspeople in mind with a specialty in automating prospect list building so you can use your time more efficiently and close all the deals you can. One of the biggest, if not the biggest, problems in sales teams is the amount of time wasted with non-selling activities. Joining the 21st century and automating time-consuming tasks like building your lists allows your team to focus on what you hired them to do, sell.
Mention is a media solution that makes connecting simple. If your prospect's company celebrates a milestone wouldn't it be nice if you were the first one who congratulated them? They think so as well. Mention will also monitor your social media profiles allowing you to know who is talking about you in order to generate more leads.
We enable B2B companies to identify the anonymous businesses that visit their website and personalize their experience. Your sales team can now follow up with the visitors that don't convert, while marketing can personalize your website based on firmographic information to drive up conversion rate.
Start your 14-day free trial today!
NinjaOutreach does not only help your sales team but also helps your marketing team. Having a process in place that assists both of these essential teams. You can search by either social media platforms or websites. Companies are ranked based on various categories such as their website's Domain Authority and the number of followers they have on social networks. While looking for appropriate decision-makers within the companies, you can search based on job titles and keywords. So that you can narrow down on exactly who you are looking for.
ZoomInfo powered by DiscoverOrg combines a database of technology and a 360-degree view of companies and contacts to help you from start to finish. With features and integrations help you combine your workflows to deliver more leads to convert on. Backed by easily the most comprehensive B2B database. This platform puts sales and marketing professionals in a position to identify, target and follow up with prospects. 
UpLead is a B2B intelligent sales platform that helps businesses grow faster through helping them identify and connect with customers immediately. UpLead's best in class prospecting tool helps instant access to millions of B2B contacts. Search by industry, location, sales volume, number of employees, technologies, and more to find your next customers. API and CRM integrations available
Clutch is your key to the directory of all the digital agencies in the world. Similar to AngelList and Capterra, but Clutch is different by focusing on digital agencies. By breaking down the agencies areas of focus you are able to find the one that is best suited for you. Not only do they break down what they focus on, but they also highlight other areas of expertise. Now you can find the best agency for you. And, build a stronger relationship as they offer exactly what you are looking for. Similar to other sites of this nature, they also show reviews and ratings to further help your search.
With the help of SalesPanel, you can identify prospects, track them throughout your sales funnel, and qualify your leads when they engage with your company. You can set up email tracking, website page, and webform analytics that will help you better understand your target audience. In addition, you can integrate your favorite CRM, email software, and even Slack with SalesPanel. This will help your team stay organized and make prospecting a little easier.
Another tool that you can make use of to improve in this area is Visitor Queue. Visitor Queue is a powerful website visitor identification tool that makes use of IP address identification. This allows your sales and marketing team to understand which companies are visiting your website. It also provides information on which pages your visitors spent time on and for how long they were there. Using this information, your team can procure multi-step email campaigns that are tailor-fit to the needs of the company you are trying to connect with. This increases the likelihood that your email campaign will be entertained instead of running cold because it looks like a system-generated email.
Also note, Visitor Queue provides key decision-maker information about the company that visited your website. A large portion of B2B email marketing cost comes from the wasted effort in direct email campaigns towards the wrong people within a company. With the information provided by Visitor Queue your team can choose a company to target and which person within that segment to communicate with.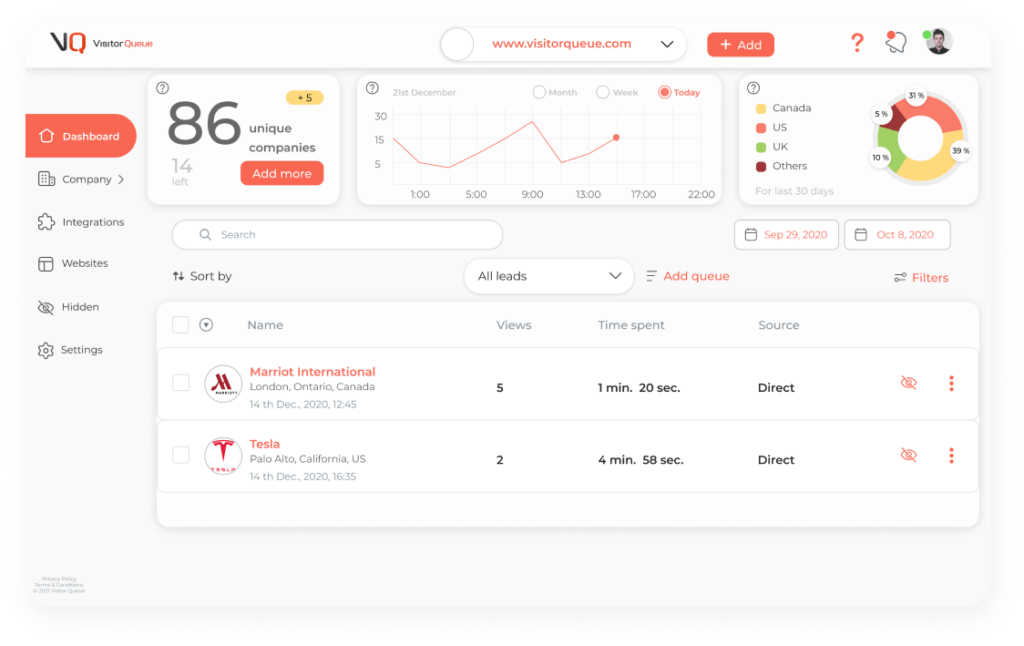 Deciding On Your Sales Prospecting tools
Cut down on working hours to develop sales leads, log data, and merge data, and allow the sales prospecting tools to do what they are made to. There is no reason for you and your team to be wasting hours of your day manually doing these tasks. When they could better spend their time closing deals and increasing your conversion rate.