Udemy is one of the largest professional online learning platforms out there. They have courses on everything from marketing and sales, to excel for beginners and everything in between. Plus, they also offer special discounts for first-time learners and affiliate businesses. With social media and digital marketing constantly changing, it's important to keep you and your team up-to-date on new trends. But, with hundreds of Udemy marketing courses to choose from, it can be difficult to narrow down the best ones for your needs. Keep reading for the 16 best Udemy marketing courses.
This 6-hour course focuses on all things social media and digital marketing. The hosts cover topics like Facebook, Instagram, and LinkedIn marketing as well as copywriting, SEO, and sales psychology. Get insight and practical tips to grow your business and drive sales. With almost 20,000 students, this course has earned a 4.4/5-star rating, with reviewers enjoying both the hosts and content. If you're looking for a course that covers digital marketing basics, I highly suggest checking this one out!
This course is perfect for all skill levels, and even Google experts will be sure to learn a thing or two. Learn about how to drive consistent, high-quality traffic, boost sales, and design profitable campaigns. Plus, learn all about conversion tracking to help determine the value of your campaigns. This is one of the most popular courses on Udemy, with 180,000 students and a 4.6/5-star rating.
The Complete Digital Marketing Course is different from others on this list, as it contains 12 Udemy marketing courses in 1. It spans 22 hours, and is the perfect course for a new marketer, changing career paths, or anyone looking to expand their knowledge in the marketing field. Learn all about social media marketing, SEO, Google Analytics, and much more. This is another popular course, with almost 600,000 students.
Learn how to enhance your company's Facebook presence in just 12 hours. With social selling becoming an essential part of any business, it is important to use Facebook to your advantage. Check out tips on how to connect with new customers, as well as building your relationship with current customers. Plus, learn how to use advanced features in Facebook Business Manager and Facebook Ads Manager.
We all know that SEO is important, but it can be hard to keep track of all of the guidelines that you should follow. Check out this course to learn over 50 SEO factors that go into ranking high on Google, technical SEO factors, and how to increase organic traffic to your website from Google and other search engines. If you're using WordPress, you can also learn how to implement these tips right in your account.
Whether you're a business owner, marketer, or freelancer, copywriting can be difficult. Especially when you sit down to write, but can think of the right words. This course will teach you how to combat writer's block, as well as sales psychology, hacks, and secrets from some of the world's most successful copywriters. Copywriting is becoming more and more useful for businesses, gaining website traffic, and enhancing SEO. Learn how to use this to your advantage!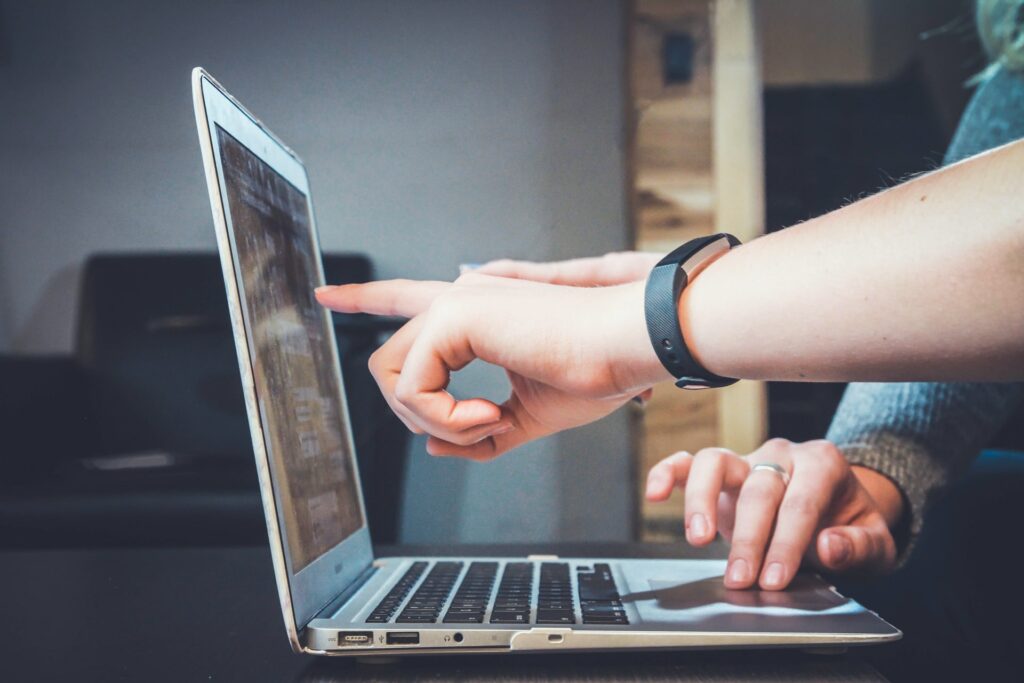 This course will teach you everything you need to know to succeed on YouTube, and is taught by YouTubers who have accumulated over 100 million views. You'll learn how to create videos, edit and optimize your thumbnails, and create titles that will get you more views (clickbait). Plus, you'll learn all about how to monetize your YouTube channel if you're interested in making money on your channel. This course is rated 4.6/5-stars with reviewers raving about how easy it is to follow along. It is 18.5 hours long, so being interesting and fun is extremely important!
This course perfectly complements the previous one mentioned. Now that you have perfected your YouTube content, take a look at this course to enhance your YouTube SEO. Receive a step-by-step guide that will help your videos rank. Learn how to target specific keywords in your titles, and how to catch the attention of your target viewers. This course is only 2.5 hours, so it is the perfect addition to other YouTube courses you may be interested in.
In this course, you will learn Instagram marketing strategies, how to create viral Instagram posts, and how to automate Instagram. With 4.9/5-stars, you'll be sure to learn helpful tips to grow your social media strategies. You will also be taught all about how to leverage your business over your competitors, create high-quality content, and receive an "Instagram Marketing Master" certificate. Just remember that you'll need to use your Facebook Business Manager account to automate your Instagram!
This 3.5-hour course is a great way to get your business started on Twitter. Learn practical and effective techniques that will set you apart from your competition. Whether it be organic tweets, strategically retweeting, or advertising, you'll learn the best tips and tricks in the industry. In addition, learn how to convey your brand message and find qualified followers to engage with your content.
When you register for this course, you will learn about both sales and marketing on LinkedIn. From advertising and cold calling to organic content and engaging with your followers, this course will touch base on everything to help you drive traffic to your website, blog, and/or sales team. Take advantage of B2B marketing on LinkedIn and convert more leads into customers.
Since LinkedIn is essential for B2B companies, I figured it would be good to include a second LinkedIn-specific course. This course is just 1.5-hours and contains a lot of valuable information that will be sure to help your team upgrade their LinkedIn marketing strategy. Learn how to connect with your target audience, generate email leads, and optimize your company and personal profiles.
Google Analytics is a great tool for every marketer, but let's face it, there is so much information that it can get overwhelming. Use the course to help you understand how all of the tools work, what data is there, and the best ways to analyze the data to make decisions. You'll also go through Google Analytics best practices, with examples.
Google Ads best practices are constantly changing and updating, ensure you keep up to date with this course. Learn how to set up ads, and how to make your search, display, and remarketing ads succeed. Plus, you'll be taught about quality scores, ROI, and other stats that will help your business improve its Google Ads. It's a great way for beginners to get started with Google Ads, and tackle Google Ads certifications.
We enable B2B companies to identify the anonymous businesses that visit their website and personalize their experience. Your sales team can now follow up with the visitors that don't convert, while marketing can personalize your website based on firmographic information to drive up conversion rate.
Start your 14-day free trial today!
Retargeting is when a company serves advertisements to leads who have already been to your website. It targets highly qualified customers since they have already shown interest in your business. But, there is a lot that goes into retargeting campaigns. Learn all about remarketing, and how to convert your abandoned website visitors. Go through how to set up, manage and optimize professional retargeting campaigns, and how to track the data.
As the course implies, become a super affiliate in just 5 hours! This program demonstrates how to build your affiliate marketing business, and how to profit from it. They go through how affiliate businesses fail, and how to prevent your business from going down that path. They also teach how to discover a niche market and how to help your business stand out from others.
What's Next?
If any of these courses sound interesting to you, check them out! With digital marketing continuously evolving, you and your team should take advantage of affordable, fun, and useful Udemy marketing courses. While generalized courses are a great way to start learning, you should look into taking specific courses in the areas you are most interested in! I hope you were able to find a few Udemy marketing courses that you and your business will benefit from.