There is no question that being an entrepreneur is extremely difficult. From the long hours to handling investors, and everything in between, starting your own business is not a small task. Thankfully, there are options out there to learn from some of the most successful entrepreneurs for free. With podcasts so readily available, they are a great opportunity to learn from the best. Keep reading to find the perfect entrepreneur podcast!
Down, But Not Out
This might seem a little biased since Down, But Not Out is hosted by our very own Nick Hollinger, but we think it deserves to be at the top of this list. We all love to hear success stories of how an entrepreneur accomplished greatness. On the road to greatness, there are a lot of bumps where entrepreneurs make mistakes, or something in their industry changes, leading to hardship. The thing is, we often don't hear about the bumps (or mountains) that a lot of entrepreneurs face. On Down, But Not Out, we share those stories. The stories of resilience and determination that entrepreneurs have to face in order to fight for their businesses.

Here's an example of what you'll hear on Down, But Not Out. In the second episode, Nick talks to David Billson about how his company, rTraction, lost a fortune 500 client that made up ~70% of their revenue and how this helped them better serve their clients. Don't miss out!

Listen on: Spotify or Apple Podcasts
How I Built This
Guy Raz welcomes a new guest host each week to talk about their journey to becoming some of the world's most well-known companies. How I Built This discusses how innovators, entrepreneurs, and idealists have gotten to where they are today. A few of Guy's special guests include Roxanne Quimby of Burt's Bees and Bobbi Brown of Bobbi Brown Cosmetics. This is one of my favorite entrepreneur podcasts to listen to because of the diversity of his guests!

Listen on: Apple Podcasts or Spotify
The Pitch
The Pitch is a unique podcast that gives you a closer look at entrepreneurs and investors. In this podcast, you'll hear entrepreneurs pitch their ideas to investors, similar to Shark Tank. You'll learn how entrepreneurs sell their ideas, what investors are looking for in deals, and how their initial conversations lead to a successful deal. This entrepreneur podcast is interesting to listen to whether you are an entrepreneur or not!

Listen on: Spotify
Without Fail
Hosted by Alex Blumberg, Without Fail is an inspiring podcast with a variety of successful business people, athletes, artists, and visionaries. Alex and his guests have a candid conversation about their wins and losses, as well as what they have learned from them. Although not all of his guests are entrepreneurs, it's interesting to hear about other people's perspectives on how they have dealt with, and end up stronger, from their hardships.

Listen on: Spotify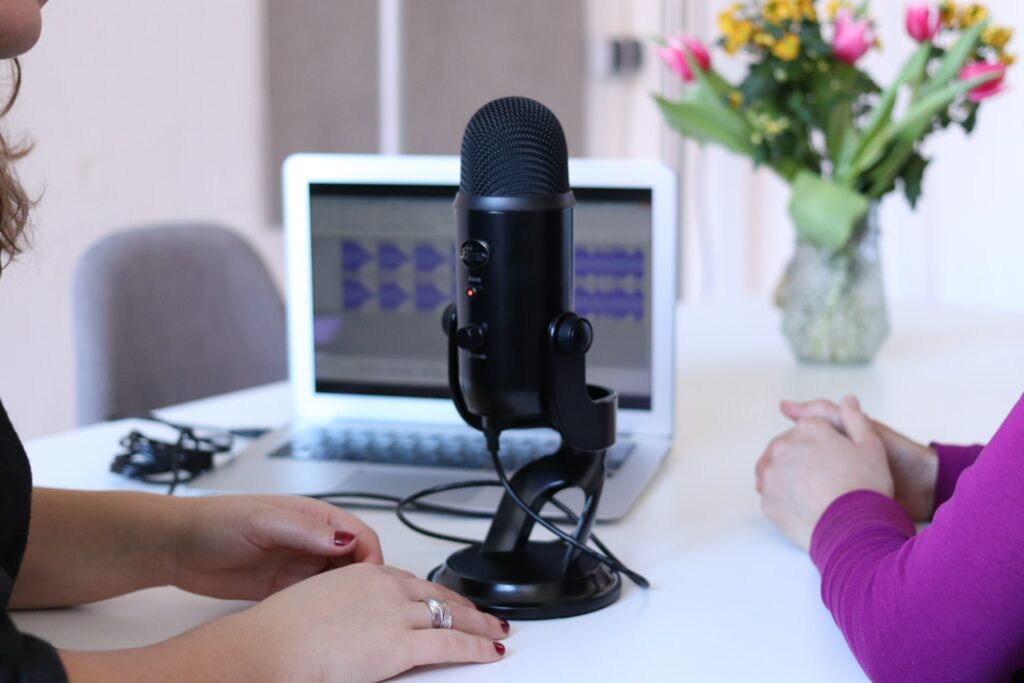 This Week in Startups
This Week in Startups is hosted by Jason Calacanis, who has invested in Uber, Calm, and Robinhood, to name a few. Jason interviews some of the world's most renowned founders, operators, investors, and innovators to help listeners get an insider's look into venture capital. He goes into the nitty gritty details of how difficult it is to make it in business, but also how rewarding it is. Jason does a great job staying up to date with topics and trends in the industry, as well as having big names on his show to keep it interesting.

Listen on: Apple Podcasts or Spotify
Entrepreneurs on Fire
With over 100 million listeners, Entrepreneurs on Fire is one of the most successful entrepreneurial podcasts out there, and for good reason. John Lee Dumas has been running Entrepreneurs on Fire for over 8 years, so he has figured out the perfect way to story tell in his shows. He shares how entrepreneurs should think and grow within their industry in order to stand out from the crowd. His guests are also some of the biggest names in the industry, including Joe Pulizzi and Carter Malloy.

Listen on: Apple Podcasts or Spotify
Be Your Own Boss (BYOB)
Besides the cheeky name, BYOB is a podcast focused on helping entrepreneurs make their lives a little easier. Your hosts, Blake and Jacob Morgan, take you through their journeys as entrepreneurs, as well as featuring guests on their podcast. I enjoy BYOB because their content is a mix of tips, like #1 Strategy for Effective Social Media Marketing, and guest appearances. So, even though it's one podcast, you are getting a new experience each week.

Listen on: Spotify
The School of Greatness
New York Times bestselling author Lewis Howes is the host of The School of Greatness. Lewis interviews some of the most successful, inspirational, and influential people on the planet, including Ryan Smith, Shawn Stevenson, and Dr. Siri Sat Nam Singh. Lewis interviews a lot of entrepreneurs and business people, as well as athletes, scientists, and people in literature. Similar to Without Fail, this entrepreneur podcast stays interesting with the diversity in opinions and advice.

Listen on: Apple Podcasts or Spotify
Masters of Scale
On this entrepreneur podcast, you'll receive startup advice from some of the biggest names in the industry. On each episode, your host Reid Hoffman, the co-founder of LinkedIn, welcomes founders and CEOs of Netflix, Google, Slack, Mailchimp, Starbucks, and many more companies that are household names. Even Bill Gates is a guest on this podcast! The guests are all successful entrepreneurs who share their stories on how they got to where they are today. The production on this podcast is amazing, not too serious, and keeps the listener engaged. 

Listen on: Apple Podcasts or Spotify
The Diary of a CEO
The Diary of a CEO with Steven Bartlett is all about how life is unpredictable, intense, and sometimes crazy. Steven talks through his challenges in hopes they will help someone else in a similar situation. Steven is a university dropout turned CEO by the age of 27, so his story is pretty unique compared to others on this list.

Listen on: Apple Podcasts or Spotify
Noah Kagan Presents
Noah Kagan self proclaims that his entrepreneurpodcast is the #1 podcast for entrepreneurs. He was one of the first employees at both Facebook and Mint, which are now turned into some of the biggest companies in the world. Now, Noah is the Chief Sumo at Sumo Group, a community for entrepreneurs to learn and grow. He shares what he has learned throughout the years every week on his podcast and YouTube channel. In addition, he welcomes top-performing guests including other entrepreneurs, CEOs, consultants, and more. While his podcast seems very business-focused, he also talks about important topics like mental health and how therapy has helped him thrive throughout his journey.

Listen on: Apple Podcasts or Spotify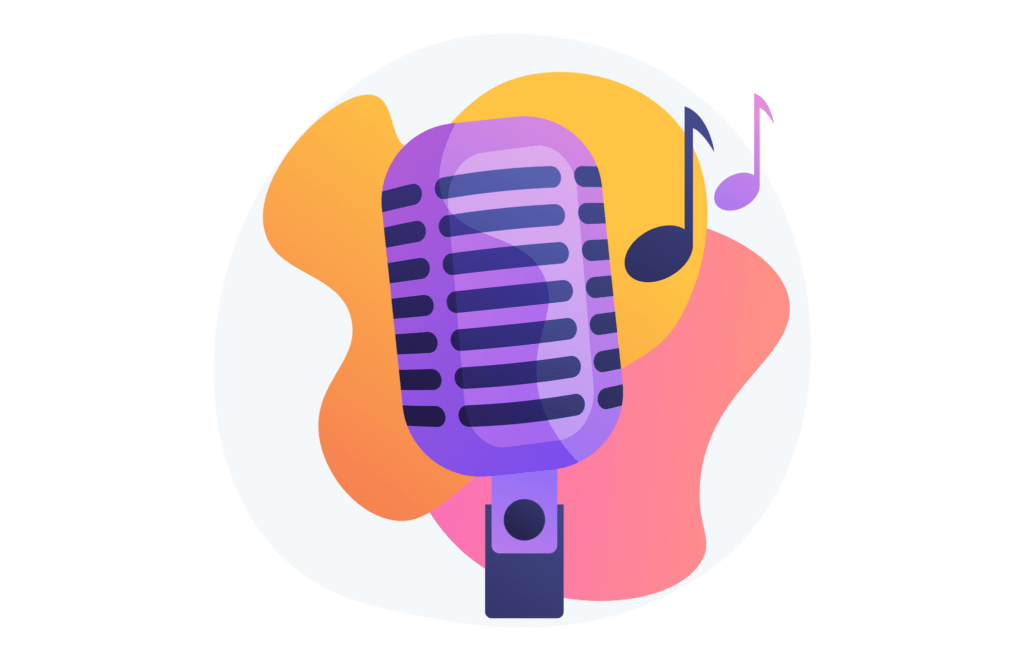 Harvard Business Review IdeaCast
This weekly podcast with Alison Beard and Curt Nickish discusses how CEOs can manage their teams, burnout, networking, how difficult it is to run a family business, and much more. Recently they have been releasing several episodes that focus on working in a pandemic, hybrid working, and how to handle your employee's concerns. HBR IdeaCast does a great job of staying relevant with topics that are in the media.

Listen on: Apple Podcasts or Spotify
The GaryVee Audio Experience
I'm sure most of us have heard of Gary Vaynerchuk before, but if you haven't heard his podcast before, you're missing out! Gary is one of the most successful entrepreneurs in the world, turning his company and personal brand into million-dollar businesses. Gary shares multiple episodes a week, all with different formats and themes. His episodes are interview style, Q&A, advice, and casual chats. I enjoy that every episode is different because you can learn something completely different in each episode, and it never gets repetitive.

Listen on: Apple Podcasts or Spotify
Smart Passive Income
Your host, Pat Flynn, discusses how his online business and blogging strategies have led to him having multiple sources of income. This entrepreneur podcast is a little different than others on this list because it focuses on the "7 streams of income" idea rather than a single business. Pat loves the idea of not putting all of your eggs in one basket and taking advantage of all of the opportunities out there. He welcomes YouTube sensations, e-commerce stars, as well as Gary V. and Tim Ferris to share their stories.

Listen on: Apple Podcasts or Spotify
Side Hustle School
Most entrepreneurs stay at their full-time job while developing their own company. Chris Guillebeau provides you the best tips and tricks to manage your side hustle in addition to your full-time job. He is the author of New York Times bestselling author of The $100 Startup and The Happiness of Pursuit, so he is very qualified to host this podcast. Chris welcomes guests on his podcast to share their experiences, and also has Q&A type episodes where his followers can ask questions. Plus, Chris is very enthusiastic and entertaining to listen to.

Listen on: Apple Podcasts or Spotify
Rework
Hosted by Jason Fried and David Heinemeier, Rework is a unique podcast that shares startup and entrepreneurial stories, in addition to their own advice. Rework is based around a book that the two hosts co-wrote almost eleven years ago. They go through the book chapter by chapter, discussing what they would change now, knowing what they have learned over the past decade. They welcome well-known guests to their show to bring in different perspectives and advice.

Listen on: Apple Podcasts or Spotify
We enable B2B companies to identify the anonymous businesses that visit their website and personalize their experience. Your sales team can now follow up with the visitors that don't convert, while marketing can personalize your website based on firmographic information to drive up conversion rate.
Start your 14-day free trial today!
The EntreLeadership Podcast
Being able to lead your employees is one of the most important aspects of owning a successful business. George Kamel and his guests discuss topics like how to run a resilient business, creating a clear vision, dealing with employee burnout, and developing a promotable team. Guests include well-known entrepreneurs like Matthew McConaughey, Casey Graham, and Seth Godin. This show has a lot of great business examples and keeps the listeners engaged. There are also hundreds of episodes for you to learn from.

Listen on: Apple Podcasts or Spotify
The Startup Chat
The Startup Chat with Steli Eftin and Hiten Shah is focused on SaaS startups, investors, and how to market your company. The two hosts give unfiltered insights and advice on how to build your startup and how to handle the life of being a business owner. Topics include how to manage your employees, delegating, and crisis management. There are hundreds of episodes to listen to, so you'll be sure to find some that entice you.

Listen on: Apple Podcasts or Spotify
Problem Solvers
In this entrepreneur podcast, Jason Feifer features business owners, entrepreneurs, and CEOs who have gone through hardship with their businesses and how they came out stronger. Jason's goal of this podcast is to help new entrepreneurs avoid these fatal problems and teach them how to grow from bad situations. He also goes through topics like how to turn your passion into a career, common marketing mistakes, and embracing life's transitions. His guests are also very interesting, ranging from TV sensation Stacey London to NBA star Chris Bosh.

Listen on: Apple Podcasts or Spotify
Hack the Entrepreneur
Hack the Entrepreneur with Jon Nastor proclaims that they are unlike other business podcasts. Why? Because they have no filter and no fluff in their podcast. This entrepreneur podcast is marketed towards people who are looking to take control of their lives and build a successful online business. Whether you are just in the idea stage, or you are well into your business journey, this entrepreneur podcast has a lot of information on how to run a successful online business. Plus, there are hundreds of episodes to listen to with new episodes released bi-weekly.

Listen on: Apple Podcasts or Spotify
Did You Find an Entrepreneur Podcast to Listen to?
The life of an entrepreneur is not as glamorous as some make it out to be. However, it can help to know that most entrepreneurs have experienced burnout at some point in their life, and learn they have made it through it. I hope you were able to find a new inspirational and insightful entrepreneur podcast to listen to on this list.

Don't forget to check out the newest episode of Down, But Not Out on Apple Podcasts, Spotify, and YouTube!