At this day in age, it's almost essential to use a customer relationship management (CRM) software to manage your prospects and current clients. Without one, it's very easy to make mistakes, follow up at the wrong time, or lose important information that results in a lost deal. But, once you make the jump into using a CRM, it can be very difficult to properly manage and optimize it. Not to worry, we have put together this list of the 9 best tips for CRM management and optimization.
Top Tips for CRM Management and Optimization
1. Choosing Your CRM
If you already have a CRM that you're using and are happy with, feel free to skip to tip number two. But if you are just starting to look for one, or you want to change to a new platform, this will be one of the most important tips on this list. Choosing the right CRM for your business is a difficult task. It will take a lot of time and research to find the CRM that will best suit your needs. And, it can take even more time to learn CRM management and optimization tricks. You may be enticed by companies like Hubspot and Salesforce. But, not every company will need all of the bells and whistles that they offer. And, they can cost a lot more than what you're willing to pay.
When you are looking, I recommend writing down a list of necessary features that you have to have. Whether it be native integrations, 24/7 customer support, price, or other features that you need from a CRM. Then, compare and contrast the CRMs that meet your requirements.
2. The Learning Curve
This tip if one of the most important to consider when you are learning CRM management and optimization. Whether you are implementing a brand new CRM system or optimizing your existing system, there will probably be a learning curve. Even those that are familiar with CRMs can experience a bump in the road, which can be very frustrating. Try not to get discouraged if this happens to you, it's very normal. This is why it's so important to choose a CRM that has great customer support and a resource center that will help you along the way. There is nothing more frustrating than spending thousands on a new software but the support doesn't keep up.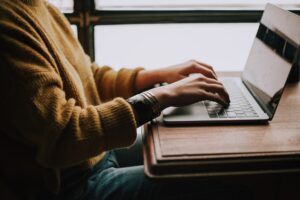 3. Daily Use
83% of executives say that the biggest challenge that they face in regards to their CRM is just getting their team to use it. And, to use it to its full potential. Many companies face employee hesitancy when first implementing a new software. However, this is a normal response to such a big change. But, after you show them how much easier their life will be, the hesitancy usually fades. You want to ensure that every employee is fully trained on how to use the software for their specific daily needs. You will need to train your marketing team differently than your sales team, in addition to any other team that will be using the CRM. By providing your team specific training and use cases, they will be more likely and more excited to use the software.
4. Integrate and Automate
One of the best parts of using a CRM is the ability to integrate with other software that you may be using. Then, automating your tasks. This process can save your team a lot of time, money, and the frustration of manually transferring data. Every CRM will have different integrations available. Large companies like Hubspot and Salesforce will have a lot more native integrations than smaller companies like Agile CRM. As long as your CRM integrates with Zapier, you will have access to thousands of integrations. If you're interested in learning more about marketing and sales automation via Zapier, here is a helpful article.
5. Get Familiar With Metrics
In order to gauge how successful your CRM management and optimization initiatives are, you'll want to analyze your CRM metrics. The metrics that are most important to your company will depend on what campaigns that you're running as well as other initiatives, but here are a few of the most common metrics to understand.
Open Rate
Whether you're running marketing campaigns or sending an individual sales email, you want to ensure that they are actually being opened. Generally speaking, an open rate of 16-25% is what you should aim for. If you notice that your open rate is declining, ensure that your emails are not too promotional as that could flag them as spam. In addition, ensure your subject line and preview text are interesting and will stand out from the other messages in their inbox.
Click Rate
Click rate is the percentage of people who click on links or content in the email. If you are experiencing low click rates, then your content might not be piquing the interest of your subscribers. Or, your subject line and the email content might not be aligned. Click rate is harder to put a percent to aim for, as every industry is different. All I can say is that you always want to try to gradually increase it.
Unsubscribe Rate
Unsubscribe rate is generally the most watched metric, and it can get pretty discouraging. After crafting the perfect email just to see your audience unsubscribe is not a great feeling, but it's normal. No matter how perfect your email is, there will always be people who unsubscribe. Marketing teams typically have an easier time understanding metrics as it's something they use on a daily basis. Which is why it's so important to encourage collaboration.
6. Collaboration
Team collaboration is a great way to manage your CRM. And, get the most out of what it has to offer. Your sales and marketing teams should talk about what initiatives they are running, go over metrics, and help each other improve on their daily tasks. By encouraging these two teams to collaborate, they may be able to make suggestions and improvements that will greatly benefit CRM initiatives. In addition, you may be able to decrease your sales acquisition time, onboard new clients better, and increase customer retention.
We enable B2B companies to identify the anonymous businesses that visit their website and personalize their experience. Your sales team can now follow up with the visitors that don't convert, while marketing can personalize your website based on firmographic information to drive up conversion rate.
Start your 14-day free trial today!
7. Spring Cleaning
Far too often our CRM will get filled with unnecessary or outdated information. When this happens, it can be difficult to find what you're looking for, train new employees, or make other optimizations. So, I recommend setting aside a few hours here and there to go through your account to maintain it. If you have a large system and you're storing a ton of information, it can be helpful to do this every quarter. On the other hand, if you're not storing as much information, every 6 months to every year may be perfect. When you are maintaining your account, you can remove tags, sequences, contacts, and other data that is no longer needed. I always recommend making a note of what you change or remove to ensure that if someone does happen to go looking for it, they know it was archived or deleted.
8. Lead Generation
Successfully generating leads is a vital part of business. There are a number of ways that you can use your CRM for lead generation. Here are just a few of my favorite ways to do so.
Website Visitor Identification
Using software to identify what companies are visiting your website, and then sending their contact information straight to your CRM to follow up is a genius way to drive revenue. With Visitor Queue, you can do just that. By adding our tracking script to your site, we will be able to provide you with the companies that land on your site. Including the company name, website, history, as well as their visit information like how they were acquired and the pages they viewed. Additionally, we also provide employee contact information, like email addresses and LinkedIn channels, that makes it even easier to reach out. Integrate Visitor Queue with your CRM and easily send leads to be followed up with. Start your 14-day free trial of Visitor Queue today and stop losing leads.
Use a Quiz or Calculator
Using a quiz or calculator pop up or web page is a great way to entice your website visitors and engage them at every point of contact they have with your company. Below is an example of a calculator that we have on our website that tells the user how many website visitors we will be able to identify for them if they were to use our software. With your quiz or calculator, you want to focus on the benefit that you would bring to them. When the user reaches the end, they will be prompted to provide their name and email address to access the results. Then, their contact information will automatically be sent to your CRM for follow up. This is a simple yet effective way to generate highly relevant leads. To learn more about building a quiz or calculator to generate leads, check out this article.
Gated Content
Gated content follows a similar format as building a quiz or calculator, but includes a very wide variety of content. Essentially, gated content is a piece of valuable information that users must provide their contact information in order to access it. Because they are exchanging their contact information, you want to ensure that the content is high-quality and can't be found with a simple Google search. The most common types of content are eBooks, guides, data sets, and videos, but there are other types of content that can also be used.
9. Follow Up After a Demo
One of the most critical times in your sales cycle is the period after your demo. You have just provided a personalized demo, and now there is a period of limbo between your next point of contact. But, it doesn't have to be like this. After your demo is complete, follow up and ask them how it went. You can set this email to send automatically in your CRM by tagging leads that book a demo. Remember to remove leads that have canceled or no-showed their demo from receiving the follow up. By providing your leads a superb experience before they commit, you are more likely to convert them and retain them for a long period of time.
Hint: Use demo software to create personalized and interactive demo experiences for your prospects.
Final Words
As you can see, a CRM is a great tool to help both of your sales and marketing teams manage your sales funnel. But, it can be hard work to ensure your CRM management and optimization is up to par. Every company will have their own needs and wants from a CRM, so it's best to consider this when you are maintaining your software. If you have any questions about how Visitor Queue can help you fill your CRM with hot leads, don't hesitate to reach out.