In today's marketing landscape, it is important to stay up to date on all new emerging trends. One of the best ways to do this is by taking online digital marketing courses. This, unfortunately, is a full-time job in itself on top of the marketing work you do on a daily basis. Luckily there are multiple ways you can stay on top of your learning and self training. Whether your job makes it mandatory to take certain courses or you want to further your knowledge. It is always important to look for new ways to improve your skills as a marketer as this industry is changing by the hour.
Picking The Best Digital Marketing Courses For You
As a modern-day marketer, you are expected to be well versed in analytics, copywriting, creative direction, sales, digital media, and more. In most cases, you are not only in charge of your marketing duties but may have some customer account management, some brief front and back end development, and other areas of the business to look after as well. This is a lot of hats to wear. And, it can be hard to stay up-to-date on trends and updates in each of those categories. To ensure you can juggle all of these, you may need to take an online marketing course. We've listed the 8 best digital marketing courses below.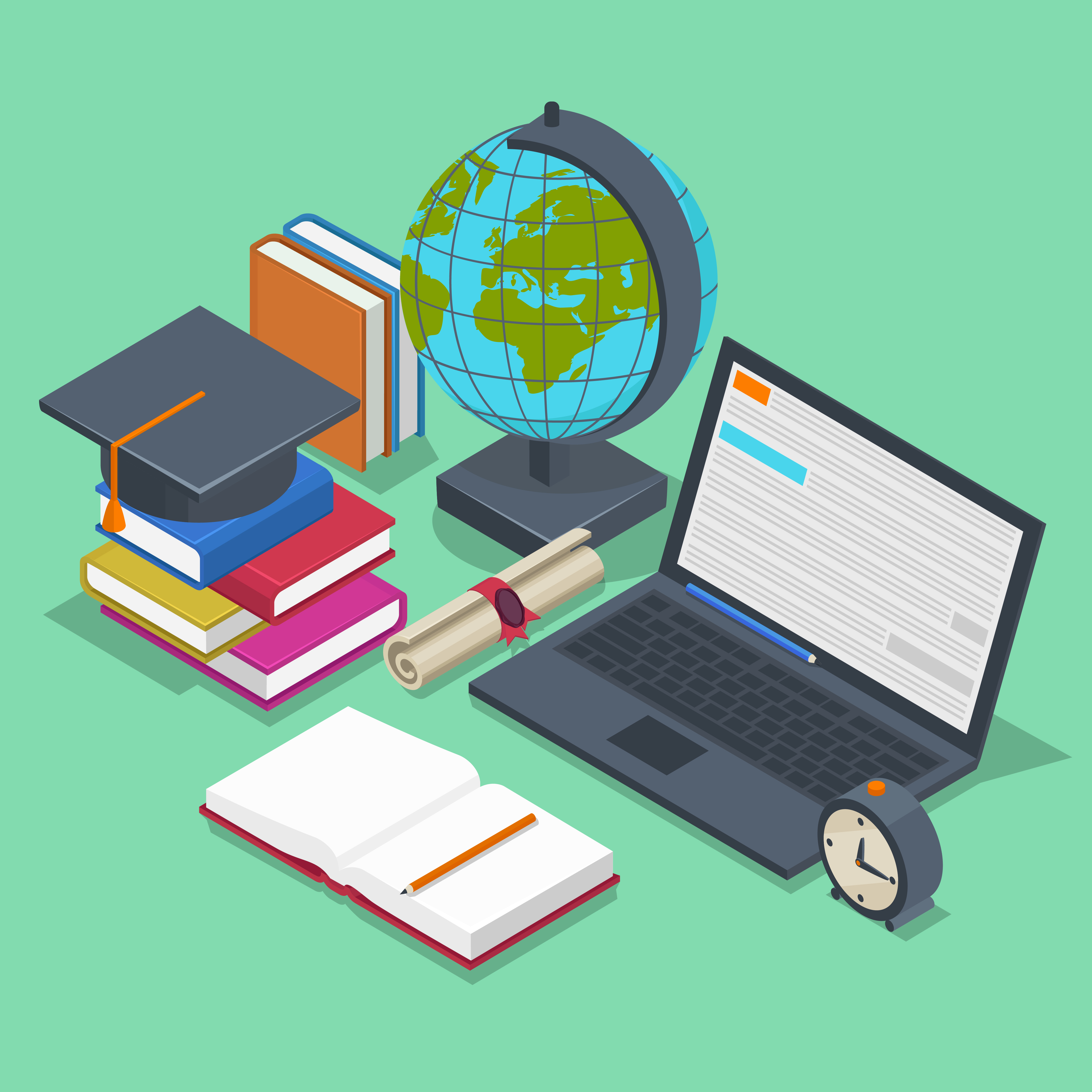 *Not in any particular order. We have no affiliation and do not receive a commission from any of these companies.
As we all know Google Analytics is a free online tool that gives you insight into your website's analytics. It gives you a better understanding of your website visitors. Some aspects of this tool can be pretty technical. Even the most basic user can use the analytics and grow their understanding of the tool to get the most out of their sites tracking capabilities. Google Analytics Academy offers 6 courses that differ depending on the experience of the student and what you chose to learn about. Each course varies in length from 4-7 modules and is taught by industry experts. Google is a great way to improve on your SEO skills as you will typically be using this platform to reach your customers. Who better to teach you how to use the platform than the ones who made it and adjust the algorithm accordingly.
HubSpot has developed 12 free marketing classes and reading materials to help you develop and hone your inbound marketing efforts. They grant you a certification in their HubSpot Academy upon completion of their training program which helps you specialize in blogging, SEO, social media, email marketing, and more. HubSpot is one of the largest business automation tools on the market and has the resources to help take you and your team to the next level. Not only are you able to select a course, go through it, then receive a certificate. Hubspot also offers large course packages that have multiple learning objectives within it for a more well rounded course. You can then see what other courses are related to this and expand to other similar topics.
We enable B2B companies to identify the anonymous businesses that visit their website and personalize their experience. Your sales team can now follow up with the visitors that don't convert, while marketing can personalize your website based on firmographic information to drive up conversion rate.
Start your 14-day free trial today!
Udemy offers a huge selection of online courses in many different industries. They provide courses in marketing and have both free and paid courses. You can begin your learning with the free courses to understand what you would like to learn more about and give you a better understanding. Some of their free courses include:
Advanced SEO: Tactics & Strategy
Google AdWords 101: Get More Customers with Search Marketing
Content Marketing for B2B Enterprises
Social Media Online Marketing Courses
There are many more free courses on the Udemy site that can help make you a more well rounded digital marketer. If you are up for spending a bit of money there are more advanced and extensive courses available. If you want a more extensive list of Udemy courses, check out this list of the 16 best Udemy marketing courses.
There have been over 100,000 people from over 100 countries that have participated in the Google Online Marketing Challenge (GOMC). The GOMC is an online challenge with modules covering digital marketing, PPC, display and search advertising, mobile marketing and video marketing. Coving such a wide range of topics makes it one of the most comprehensive courses for beginners. However, it is also unique in its approach as Google gives you a $250 AdWords budget. This is to spend on advertising for the business of non-profit over a 3 week period. The most successful learners win prizes from Google as well. With this combination of learning objectives, modules, and real-life hands-on experience, it makes the GOMC one of the top ways to learn digital marketing techniques. I previously took part in the GOMC and thoroughly enjoyed my experience!
PPC University is a free online learning resource created by the company WordStream with the goal to build your PPC and digital marketing skills. With access to thousands of accounts spending billions on digital marketing to draw insight from to fully understand where companies struggle and need help. They have found that small to medium-size businesses struggle to manage their accounts and have developed three lessons for beginning to advanced users to address this. They have also developed additional modules to help with social advertising.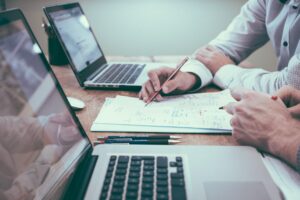 Trailblazers are innovators and lifelong learners who help make the world a better place with their constant need to improve the status quo. These are the type of people who seek out the Salesforce Trailhead program. Those who do not simply wish to only understand their role in the company. But seek to understand more about what goes on around them and to better themselves to help further. Salesforce's Trailhead program is a free online platform to teach people how to use Salesforce more effectively. This is not limited to using its capabilities to become a better sales rep. But, extends itself into marketing cloud initiatives to help you through the entire journey. Many companies use Salesforce tools for day-to-day business. What better way to learn the industry and leverage the data you collect than through the tool you use to store your data?
LinkedIn Learning (formerly Lynda.com) offers a huge range of marketing training and tutorials. Helping develop your skills and provides you with a marketing strategy you can implement. This course not only combines the latest digital tools and techniques but combines them with fundamental marketing skills. Students of these courses study topics such as SEO, social media, content, and more. Courses taught by industry experts and target different skills and learning objectives at each level. LinkedIn is one of the most used business social tools. We have all been contacted by someone either trying to sell us something or recruit us. With all of this data given and posted in LinkedIn, they are able to understand industries like no one else. Their training platform allows for in depth analysis into your industry and provide you with valuable insights.
Skillshare is an online learning platform that offers courses for almost any topic you can think of. Learn about photography, social media marketing, writing content, SEO, and much more. Skillshare offers beginner, intermediate, and advanced courses depending on your comfort level. They have courses about specific marketing topics, as well as broad topics. Although Skillshare offers subscription based paid accounts, they often offer your first month free or great discount codes. A few of my favorite courses include:
Deciding On The Best Digital Marketing Courses
It's important to understand what you are looking to get out of a digital marketing course before you dedicate your time and effort into one. Discovering where you would like to start in your learning journey is important. Because it gives you a baseline of what you would like to learn and you can develop from there. In this growing industry, you are never done learning and should always be information seeking. To ensure that you are using all the available information to best reach your target audience. In many cases, those businesses that offer training programs offer free and paid programs. By completing the free digital marketing courses first and showing the benefit of doing these courses, your employer may deem this training necessary. Then may pay for the paid courses if the return on investment is clear.