Google Analytics is a great resource to gain more insight on your website visitors. But, you can only get so far with the data provided in your account. That's probably why you're here. With a reverse DNS lookup, you can gain valuable insights about your website visitors, and sometimes even identify valuable prospects.
A reverse DNS lookup, sometimes known as rDNS, will help you identify the companies visiting your website. This action can be performed every time a company lands on a site that has its IP address affiliated with its domain. Reverse DNS is the method of identifying the domain from the IP address.
The importance of performing rDNS is due to the changing landscape of how we collect information. Along with what information we collect, and what we do with this information. As the consumer market moves more towards an online presence, we can determine who is visiting our site. We can also determine what messaging is resonating with our audience, if we are reaching the correct audience, and which companies you are attracting. This information, unfortunately, can not be learned simply by the use of your website. By combining your site with other tools, you will be able to discover information about your visitors that will make your business more efficient and grow your sales.
What Does Reverse DNS (rDNS) Lookup Mean to Me?
Why rDNS should matter to you is because a domain is easier to remember than a random string of numbers. This makes rDNS lookup more valuable than DNS lookup. Email servers will commonly use the domain of a sender to block SPAM but can also use an IP address. But, most email systems will block mail from senders that do not have a domain affiliated with the sender.
This is also important for B2B companies. Because, if you are tracking your visitors to your site and tracking their IP addresses; you can identify the companies coming to your site. Through the process of rDNS, you can use this data to understand what companies are coming to your site. Learn more about the companies that come and go without leaving a way for you to follow up.
Sales And Reverse DNS lookup
98% of your website visitors leave your website without contacting you. So, it's important to take the power back and identify who is visiting your site. Not only for the sole purpose of closing a sale but also for understanding who is visiting your site. Google Analytics does a good job in giving you as much detail on your site visitors. But, it is equally important for B2B companies to know who they are. If you are racing the wrong audience it could mean that you are wasting thousands of ad dollars for no reason.
The cost of using a tool to discover who is visiting your site can be heavily offset by using this data to close deals. Typically, giving this valuable information to your sales team allows them to approach these leads as warm leads. This is because that company has expressed a level of interest in your offering by visiting your site. Many companies will not leave contact information as they are not yet ready to purchase. However, they may still be missing information that your team can deliver. By following up on these leads your team can then deliver this valuable information. And then hopefully their closing rate.
We enable B2B companies to identify the anonymous businesses that visit their website and personalize their experience. Your sales team can now follow up with the visitors that don't convert, while marketing can personalize your website based on firmographic information to drive up conversion rate.
Start your 14-day free trial today!
The process of rDNS
The process of identifying IP addresses can be tricky. First, you'll need to identify your website visitor's IP address. There are a few tools out there that will help you identify your website visitor's IP address. Once the IP address of your visitors is discovered, you can start identifying the domains of these IP addresses or the locations of these IP addresses. It should be noted that the settings of the domains are not set by the servers but by the owner of the IP. This ensures that the information discovered is authentic and that you may act upon this data with confidence.
Tools To Assist In Reverse DNS Lookup
There are multiple tools online that can help you with rDNS lookup. The best tools for reverse DNS lookup listed below.
1. MxToolbox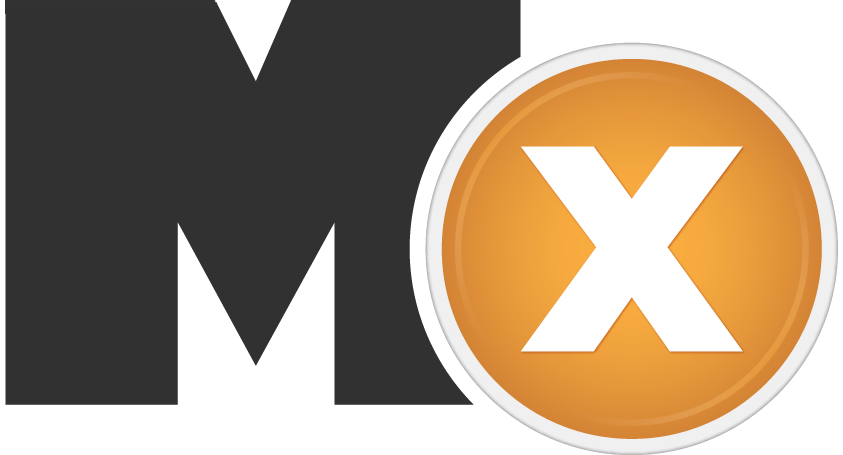 MxToolbox is an online tool that allows you to input the IP addresses of visitors or people of interest. It will identify the domain affiliated with the IP address if one is available.
You can then click on the results to find out more about the IP address. MxToolbox offers a wide range of products and services such as mail flow monitoring, blacklist solution and delivery centre data.
2. WhatIsMyIP.com

WhatISMyIP.com is a tool that allows you to discover information about your IP address, IP addresses you know of and wishes to track, DNS lookup, internet speed tests, and more.
This tool is extremely useful if you want to understand more about the IP addresses that visit your site. So, that you can learn more about how your audience is receiving and engaging with your marketing message.
3. iplocation.net

iplocation.net is a tool that gives you domain information along with the geolocation of an IP address so that you may better understand the location of your visitors.
This information is essential as if the majority of your visitors are coming from locations you do not do business within; then, something may be wrong with your marketing. By understanding your visitors more, you can ensure you reach your intended audience and spend your marketing budget more appropriately.
How Visitor Queue Can Do This For You
Visitor Queue generates a unique tracking script for your website that you insert into the header so that you can track all visitors that come to your website. Visitor Queue then uses a multi-stage filtering process that removes all ISPs (Internet Service Providers, like Bell or Rogers) and populates all of the companies that visit your site in your dashboard. An example of our dashboard can be seen below. We identify your website visitors as companies a combination of IP address reversal and reverse DNS lookup.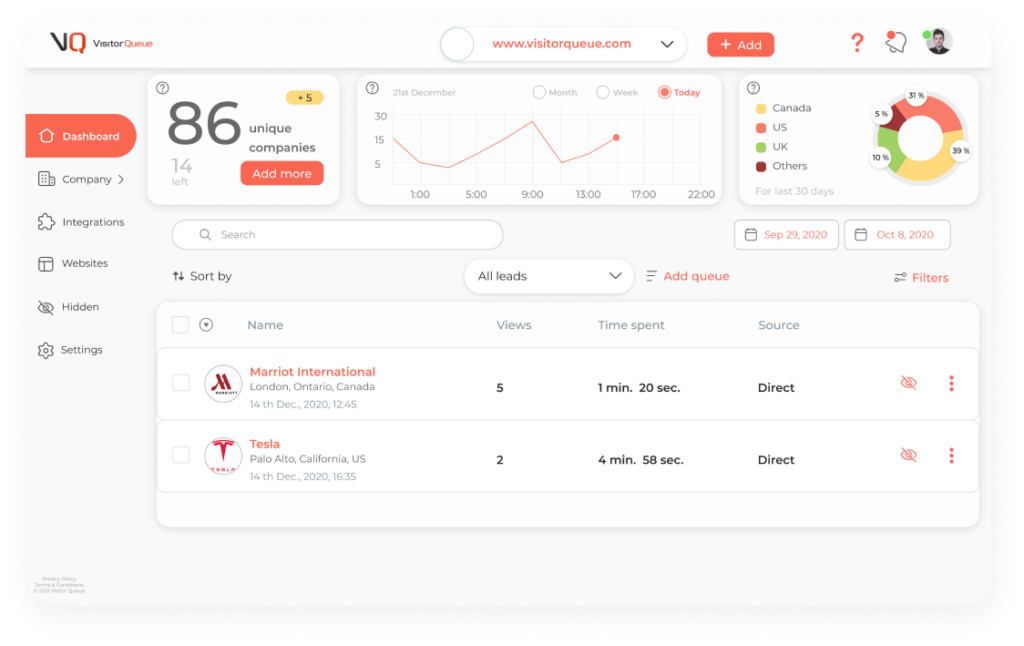 Visitor Queue filters out all ISP information. This is because there is no technological way to identify any information on users visiting your site from an ISP. It is technologically impossible to track end-users and infringes on privacy law to do so. The companies that visit your site are populated in your dashboard along with their visit information (page path, time on page, source/medium, etc., firmographic information (brief overview on the company and general contact information), and key contact information (all contact information is public information). Visitor Queue is GDPR and CCPA compliant so that no matter where in the world you are, you and your team can use the data Visitor Queue can supply to identify the companies visiting your site and follow up with them to increase your conversion rate and increase sales.
If you don't want to go through the hassle of finding all of your website visitor's IP addresses and then going through the process to reverse DNS, and then finding contact information, then Visitor Queue is a great option for your B2B company. You'll save hours of work, which will help you easily generate positive ROI. Plus, we offer a 14-day free trial to help get started.
How To Decide
There are many ways reverse DNS lookup can benefit you and your company, whether that is by identifying what companies are visiting your site so that you can understand if your marketing message is reaching your correct audience. Or, you can take it a step further and use this information to not only tailor your message to ensure it does reach your intended audience, but you also follow up with those companies to make a sale or a prospect. There are thousands of companies in the world and research can take a lot of time for businesses to choose exactly who they would like to do business with or what they are looking for. Make sure you do what you can by helping them understand what you do and how you can help them.