The Coronavirus (COVID-19) pandemic has impacted businesses on a global scale. Not only has it affected supply chains for both essential and non-essential items, but it's caused many businesses to shut their physical doors due to mandatory stay-at-home orders. The questions we are all thinking is "what change is set to come to business after the pandemic?".
But with many of these orders being lifted and consumer behavior more or less going back to "normal", can we still expect long-term effects of COVID-19 on businesses? In short, yes.
In this post, we're sharing six predictions for how the Coronavirus pandemic is expected to impact businesses for the foreseeable future.
The COVID-19 Pandemic is Changing Business Forever
In Fast Company's Shape of Tomorrow series, they predict indefinite changes to the business landscape as a result of the COVID-19 pandemic. Compiling insights from the world's top CEOs, designers, engineers, and marketers, Fast Company reveals some pretty telling predictions for how the future is going to look for business owners and consumers.
Not all of these changes are "bad", though; many experts predict changes that will end up saving businesses money, protecting employees in new ways, and making the world's supply chains stronger than ever. Other changes may be new and unfamiliar, but they could change business for the better.
Read on for these predictions for business after the pandemic!
Predictions: Business After the Pandemic
The below predictions are just that – predictions. While they are based on insights from the world's top CEOs, marketers, and business owners, there is no sure way to tell the future. All we can do is examine trends and current consumer behavior to inform how business might look in the future.
That being said, knowing where business is heading can help you, as a business owner, prepare for the future after COVID-19.
More Online Selling, Less Brick and Mortar.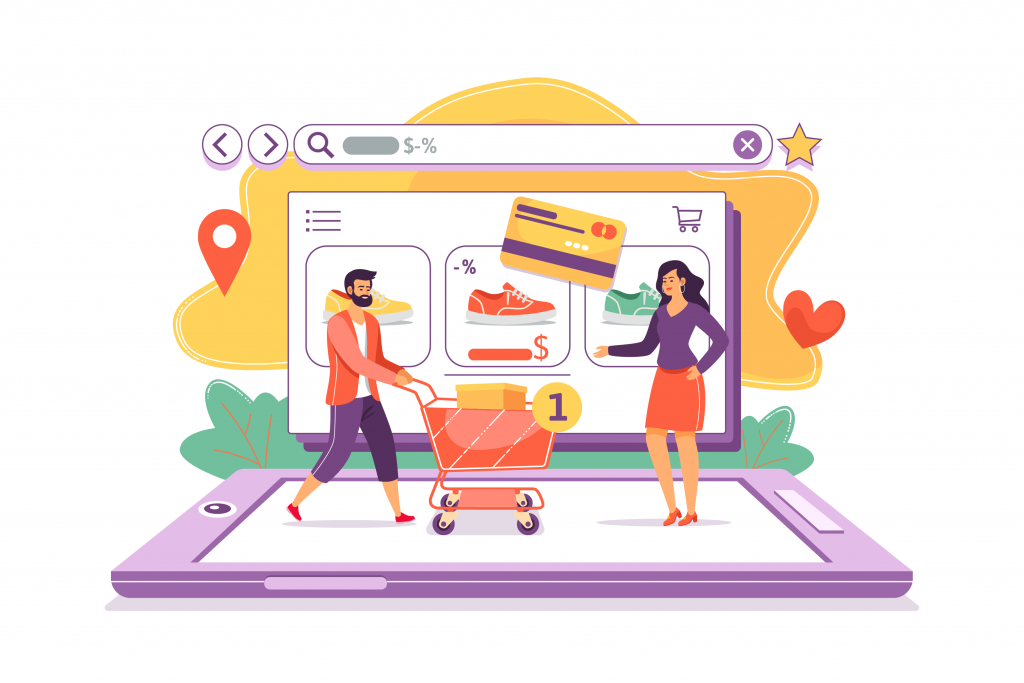 The biggest change we have already seen and expect to continue after COVID-19 is a shift from in-store purchases to online purchases.
One of the world's top online sellers – Amazon – saw a 2.1% increase in share price and hired 175,000 new employees during the pandemic. At the same time, many businesses were closing their physical stores and pivoting to online selling. Those that didn't have the ability to sell online likely had more hurdles.
What does this mean for businesses going into the future? Perhaps it means that online selling is the safer, more sustainable often. If businesses are reliant on foot traffic, they're at risk of going out of business when these natural disasters occur.
At the same time, online selling comes with lower overhead (compared to leasing store/office space) and presents remote/flexible order management options. Online sellers can reach customers around the world, working with distributors across the US and in foreign countries.
Transition to Remote Teams.
While working from home isn't without its struggles, many businesses have been enjoying the perks of having a remote workforce. Not only does having a remote team mean lower overhead compared to running an office space, but the flexibility is correlated with higher employee satisfaction.
Of course, businesses need to effectively prepare team members to work online – providing them with the right tools and training. Tools like Zoom and Google Meet can keep teams connected, while tools like Loom and Trello can help businesses with project management.
The benefits of having a remote workforce are nearly endless, but include:
Employees' ability to work from the comfort of their own homes
Increased productivity from fewer in-office distractions
More time for employees to spend with their families
Lower costs compared to running a physical office
Increased collaboration using helpful remote tools, calling software, and project management platforms
Now, not every business is equipped to run 100% remotely, but it may be time to consider how your business can make the shift. Is it absolutely necessary for all employees to come into the office? Are there some days they can work from home? How could an increase in productivity help your business?
We enable B2B companies to identify the anonymous businesses that visit their website and personalize their experience. Your sales team can now follow up with the visitors that don't convert, while marketing can personalize your website based on firmographic information to drive up conversion rate.
Start your 14-day free trial today!
Increase in Customer Loyalty Programs.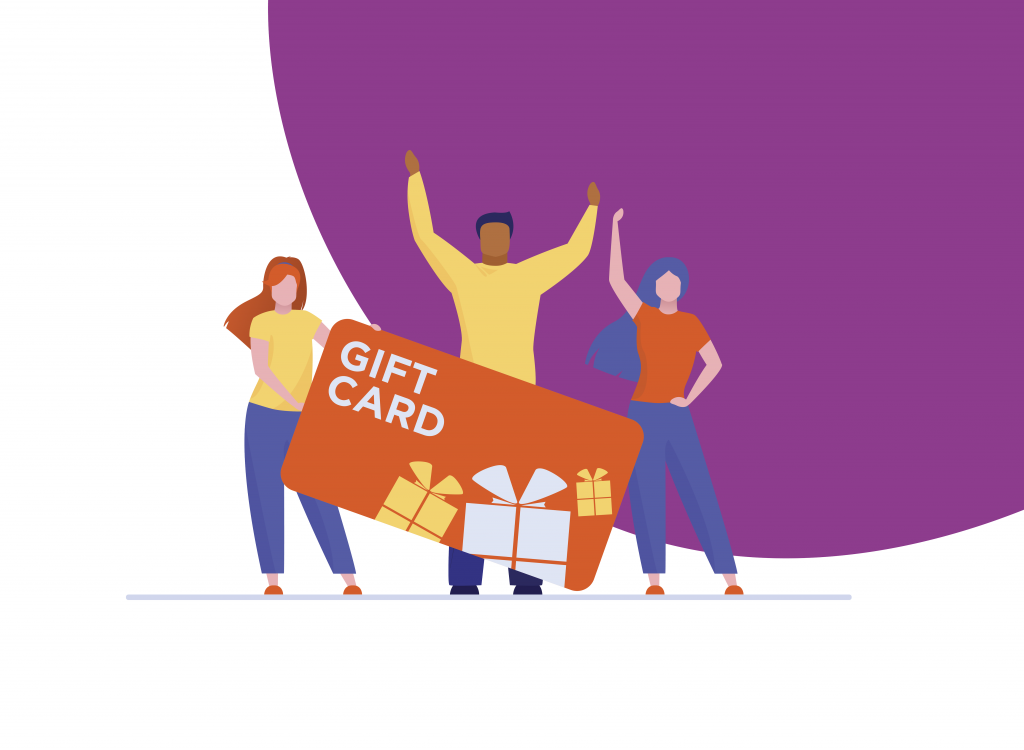 With the emergence of the COVID-19 pandemic, many businesses saw a significant loss in customers. With that, brands then began scrambling to retain existing customers and acquire new ones.
Having a customer retention strategy is never a bad idea in general. And now that businesses are aware of the losses that can come from a pandemic (and similar disasters), the need to establish such a strategy seems as important as ever.
One way to retain customers is to launch a customer loyalty program which rewards customers for staying loyal to your brand. These rewards may come in the form of special offers, free upgrades, exclusive discounts, and the like.
Even if customers have to scale back due to lack of funds, there are steps you can take to retain their business. Follow up with tailored email campaigns, provide exclusive deals, run retargeting ads, and publish relevant content to keep customers coming back for years to come.
In the mindset of the Coronavirus, it may be time to rethink your customer retention strategy so you're sure to keep customers around for the long-term.
Higher Pay for Essential Workers.
One thing that many business owners and consumers learned is how reliant we are on essential workers. While it's often easy to forget about "blue collar" workers, these ended up being the people that kept society running.
While raising wages for essential workers is completely voluntary, it might be a good idea. Considering how necessary they are when it comes to running your business. Ask yourself, are you encouraging these employees to stay loyal so they stick around during times of need?
While we may not ever again be in a situation where we are solely reliant on essential workers. It may still be the best approach to offer higher pay to these workers in order to have a solid backup plan in place. That way, you'll always know that these team members will have your back if and when you need them.
Reliance on Temp/Contract Workers.
On the flip side, there may be a shift toward hiring more temporary and contract workers. In order to scale production up and down based on demand. As full-time employees, you have to pay them no matter what; with contract workers, you pay them per project or as needed.
With the gig economy on the rise, more and more businesses are looking to hire contractors, freelancers, and consultants. These providers sometimes cost less than hiring a full-time employee and don't demand set hours or consistent work.
The perk of this is that if demand goes down, you aren't put in the position of having to cut a full-time employee's hours or letting them go completely. You can hire a contractor when you need them and not hire when you don't.
Businesses can hire contractors for nearly any area of their business. Including; web design, branding, graphic design, content writing, social media marketing, order management, search engine optimization (SEO), lead generation, sales, and customer service.
Cleanliness is Key.
No doubt that many businesses realized that their cleaning procedures needed an overhaul after the emergence of the COVID-19 pandemic. They realized that their #1 asset – human capital – was greatly reliant on there being a safe, clean work environment.
Going forward, it's expected that businesses will take more care in keeping common areas clean, encouraging hand washing, and allowing employees to take sick days. It's simply not worth it to put the rest of your team and customers at risk.
While hopefully we don't have to face another pandemic in the future, it never hurts to be prepared. Make sure your company has the appropriate procedures and resources in place to keep your team and customers safe.
Tips to Prepare for the Future
All business owners can take steps now to prepare for the future. While we may not know what the future holds. We can look to the trends of the past to inform our sales and marketing strategies.
Consider these tips when it comes to preparing your business for the post-COVID-19 landscape:
Create standard operating procedures (SOPs) for remote workers
Invest in remote tools, like video calling software, project management tools, and a mobile customer relationship management (CRM) system
Consider which products – if any – you can begin selling online
Consider taking your brick-and-mortar store online
Hire temp/contract workers in instead of full-time employees
Create new SOPs for keeping your office safe and clean
Establish a customers retention strategy
Launch an incentive program for essential workers
Consider pivoting to "essential" items or infoproducts over non-essential items
Read: Top Marketing Strategies During COVID-19
Is Your Business Prepared for Change?
We can't predict the future, but we can get prepared. Based on the changes that have taken place during COVID-19, we have some ideas of what business after the pandemic will look like. Or even forever.
It's never too late to have a plan B, restructure your business, and launch a new marketing strategy. By trying to stay ahead of the curve, you can possibly prevent future losses and even set your business up for future success.
One such way is to have a tried-and-true lead generation strategy. With this, you are able to keep your pipeline full of hot leads so you don't risk losing out on new business. What would it mean for your business to have a full contact list fall back on?
With Visitor Queue, you can attract new leads to your B2B business every single month, without the high costs. Don't believe us? Start your free trial and see the results for yourself.