Even with stay-at-home orders being lifted and many businesses opening back up, business owners are still uncertain about the future when it comes to sales and marketing during COVID-19.
Questions like "Should I decrease my marketing budget?"and "How can I stay positive?"are whirling around in the minds of business owners everywhere. Yet another common question is whether businesses should adjust their sales and marketing during COVID-19.
In this guide, we're discussing some ways you can pivot your sales and marketing strategies to be more effective – even in the midst of a pandemic – so you can stay afloat and keep your customers happy.
Why Adjust During COVID-19?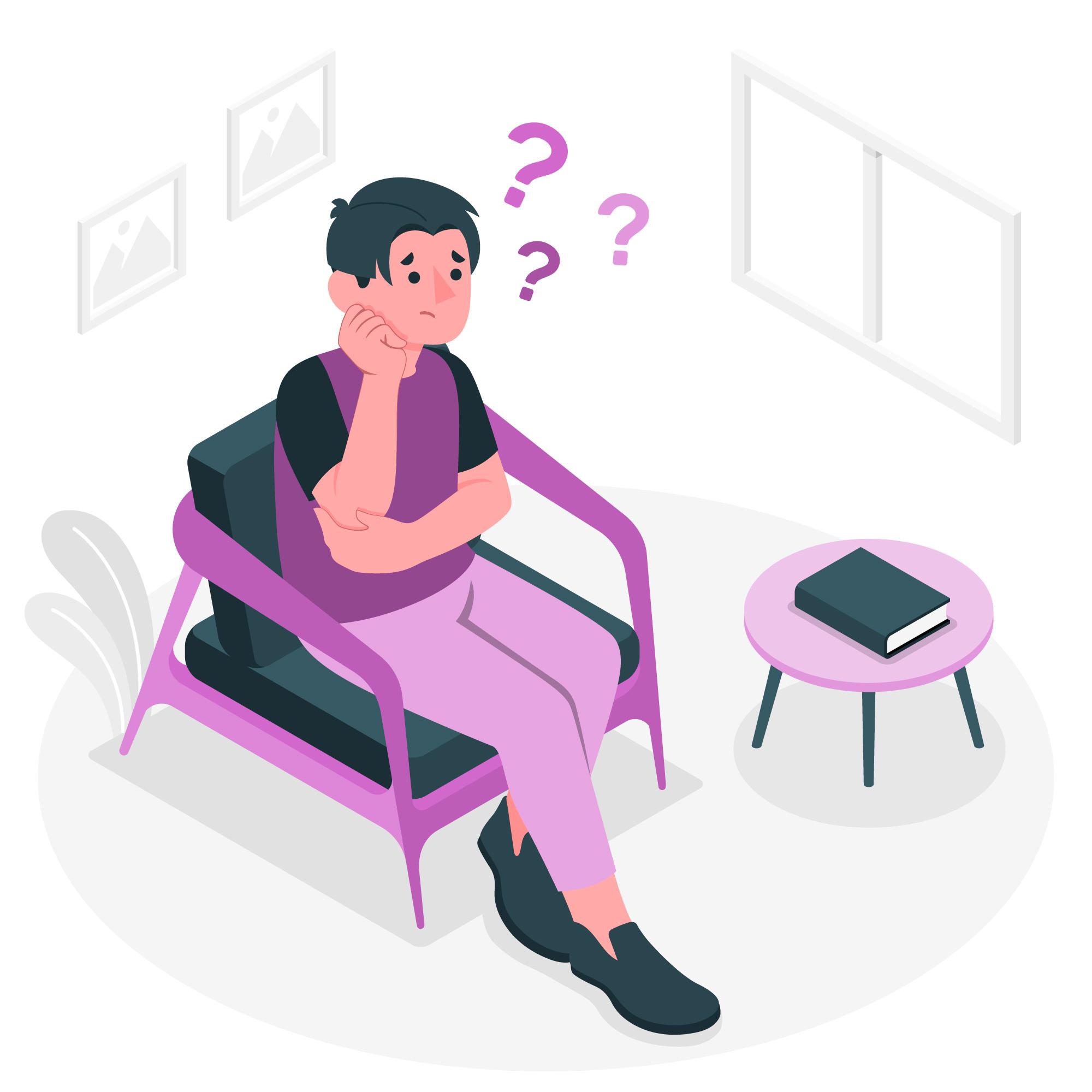 We're facing unprecedented times and many businesses are struggling to stay afloat. As tempting as it may be to throw in the towel, we're also encountering new opportunities to expand, adjust, and overcome.
The goal now is to generate the best returns on your sales and marketing strategies so you can stay profitable, even during COVID-19. That doesn't mean you need to funnel more money into your marketing – it's about making the most of what you got.
By adjusting your approach you can:
Better weather financial obstacles and uncertainty
Expand to new markets, broadening your online reach
Generate more, highly-targeted traffic
Monetize your expertise to create new offers
Drum up repeat business from your existing list
Improve brand awareness, trust, and loyalty
Give back to your community in new ways
Don't give up just yet. There are many ways to make the most of this situation and come out on top.
Read on to find out how.
8 Ways to Adjust Your Sales and Marketing During COVID-19
The good news is that you don't have to slice your marketing budget in order to thrive during COVID-19. In fact, now's time to put your marketing dollars to good use by adjusting your strategies to fit the current times.
Here are 8 marketing and sales strategies to make your business more profitable during the Coronavirus pandemic.
1. Balance Short and Long-Term Consumer Needs.
With many industries narrowing down their selections to focus on "essential items", businesses need to think strategically about the products they're offering. The question then is: What products do consumers need now and how can we pivot without negatively impacting sales in the long-term?
For example, many ecommerce companies have started selling facemasks, COVID-19-related merch, and the like to make up for loss of sales in other product categories. But do they run the risk of hurting future sales by pivoting so significantly – or by going as far as changing up their branding?
Your goal should be to stay true to your brand while offering products that can benefit consumers the most. You might have short-term offers/products, but that doesn't mean you need to compromise your best sellers and overall brand for the long-term.
What products or offers can you market now that will satisfy an immediate need for your customers?
We enable B2B companies to identify the anonymous businesses that visit their website and personalize their experience. Your sales team can now follow up with the visitors that don't convert, while marketing can personalize your website based on firmographic information to drive up conversion rate.
Start your 14-day free trial today!
2. Post Educational Content.
If you're looking for an offer that will increase revenue with very low overhead, consider offering infoproducts or other forms of educational content.
You can still stay on-brand by offering material that's related to your overall business, but you can open up a new revenue stream by marketing easy-to-sell ebooks and courses.
With unemployment at an all-time high, many people are looking for new opportunities. That means they're likely to seek out online education to help them learn new skills.
No matter your business, you're sure to find a way to monetize your knowledge and help others learn how to do what you do. To promote and sell online courses, you can:
Post informative videos on YouTube
Publish "how-to"blog posts
Market your course through your own website
Promote your course on Teachable or Udemy
Run ads to online webinars, summits, or your course landing page
Publish infographics, templates, ebooks, or mini courses to drive traffic
After students have enrolled in your course, you'll have a solid list of leads you can then market to later, once you're ready to begin promoting your regular products or offers.
3. Don't Add to the Panic.
While informative COVID-19-related content can certainly be beneficial to your audience, being too dramatic could hurt your brand. Be careful not to add to the panic, as this can cause controversy and lead to bad publicity.
Some polarizing content is okay from time to time, but make sure you consider the long-term consequences. Will posting politicized or "doomsday-y"posts hinder trust in your brand? Affect brand loyalty? It may not be worth it in the long run.
Instead, we recommend posting content that addresses the main questions your audience may have during COVID-19.
Is your business operating as usual? Should customers expect longer delivery times? Who do they contact if they have issues? Are certain products no longer available?
Consider having an FAQ page and/or posting relevant social media content to keep customers informed without adding to the hysteria.
4. Utilize Pay Per Click (PPC) Advertising.
Data suggests that now is a good time to invest in paid marketing, with some brands seeing as much as a 70% increase in ROI! The latest trend we have been seeing is PPC ads becoming cheaper.
Why? Well, with fewer small businesses advertising at the moment, there is far less competition so cost per click decreases.
But with more people spending time online than ever, businesses would be smart to jump on paid ads. In a nutshell: traffic is up, ads are cheaper, and businesses can look forward to a higher ROI on their ads.
Consider investing in Google Ads or Facebook Ads to drive traffic to your most relevant offers. At the very least, you can grow your email list and market to this list once you are back in business!
5. Redirect In-Person Event Funds.
Even with some businesses opening back up, many are adhering to social distancing recommendations and avoiding large, in-person events. If you had large events planned, it may be time to redirect as much of that money as possible.
Earmark those dollars and them toward virtual summits, digital marketing campaigns, or even marketing to your attendee list. While you may have lost money in deposits and the like, the rest of your budget doesn't need to go two waste. How can you turn lemons into lemonade?
6. Adjust Your Payment Structure.
Many people are facing financial hardship, leading in a decrease in sales for many non-essential products and services. But that doesn't mean all is lost.
Some incoming revenue is better than none at all, so consider offering payment plans to assist customers in getting the items and services they need. This will reduce the financial burden for them and keep revenue coming in for your business.
Here are some other ways to adjust your payment structure:
Remove ancillary fees (like shipping and handling) to encourage buying
Provide allowances for delayed payments
Lower or bundle pricing packages to drive higher average order volumes
Expand financing options for more flexibility
Offer extended free trials to new users
Offer broader cancellation conditions
7. Diversify Your Geo Targeting.
While COVID-19 is a global issue, it's affecting some areas worse than others. While some states have lifted stay-at-home others, some still have these restrictions intact.
These shifts can impact your traffic significantly, so it's worth diversifying your targeting to generate traffic (and leads) from different regions.
For example, if you're a local business that had to shut its physical doors due to COVID-19, you might still be able to attract online customers by targeting consumers in other cities and states. Your targeting doesn't have to be restricted to your regular service area.
You can also leverage international search engine optimization (SEO) to widen your reach and generate traffic and sales from other countries. This might mean targeting different geo-specific keywords in your content to reach consumers in other regions.
8. Consider Giving Back.
While your main concern may be keeping your business profitable, COVID-19 also presents a good opportunity to give back. That doesn't necessarily mean compromising your own funds, though; you can give back in ways that also benefit your business in the long run.
For example, Zoom decided to provide their video conferencing software for free, helping people stay connected and likely encouraging long-term brand loyalty. Having access to Zoom has no doubt been beneficial to many people and businesses, and Zoom is likely to see an uptick in paid subscriptions later on due to their generosity.
Similarly, there are many companies offering free sales and marketing software to help businesses grow without the financial stress. Once business picks up, users are in a good position to upgrade to these companies' paid software. It's a win-win situation!
At the same time, your company may choose to give back altruistically by donating to important causes. Though you may not benefit monetarily, showing compassion will likely reflect well on your brand, which could ultimately benefit your company in the future.
Top Marketing Strategies During COVID-19
Clearly there are many ways to adjust your sales and marketing strategies to increase profitability during COVID-19. These are just the tip of the iceberg when it comes to the things you can do to pivot during these unprecedented times.
For more tips on how to adjust during COVID-19, check out these top marketing strategies and tools to grow your business. Keep your pipeline full with new leads with Visitor Queue.