Marketing is always changing. Especially when the world is so unpredictable, it's best to plan and prepare your marketing initiatives well in advance of implementing them. That's why we need to research and understand the marketing trends that are expected to be popular over the next year. Keep reading for the 15 best trends that can help your company generate leads and revenue for 2023.
1. Interactive Content
The term "interactive content" is pretty broad as it can be used in various ways. Interactive content is any form of content that requires the user to click, listen, or watch which encourages them to actively engage instead of passively, like organic content. Interactive content is most used on social media and includes polls, questions, and videos. On a website, interactive content can look like popups, banners, quizzes,  or other personalizations. Whichever type of interactive content you choose to implement, there is a good chance that it will increase your engagement rate as well as be more memorable for your prospects.
2. Video Marketing
With the boom in apps like Tik Tok and Instagram Reels, video marketing continues to become an essential part of marketing. And, it's going to continue to increase in popularity over the next year. The type of video marketing that you use will greatly depend on the type of business you are. If you're a B2B SaaS company, Tik Tok probably isn't the place for you. But, you could see great success on another platform like YouTube. Video marketing can be a pretty big time investment, but it can have a great long term ROI. This is because once the video is posted, it can stay relevant for years to come. You can choose to use videos in your advertisements, or post them for free on social media, both options can drive a lot of engagement.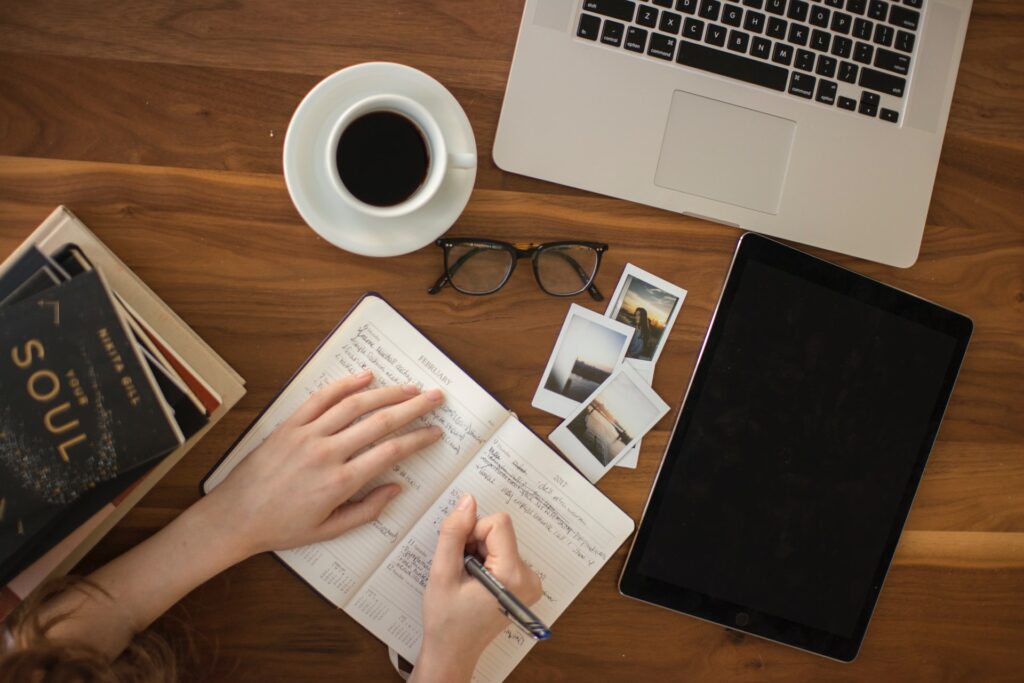 3. Experiential Marketing
As we hope there is some sense of normalcy over the next year, experiential marketing is expected to be a huge trend. Whether it be digital, which we will talk about later, or in-person, experiential marketing is a great way to show off what your company has to offer. Often experiential marketing trends include trade shows or other events where you can communicate with your prospects in a fun environment while promoting your business. Plus, there are quite a few games, promotions, and other activities that can help you generate qualified leads. If done right, your prospects will go home thinking about your display and what your business has to offer. Your sales team should have got their contact information at the event, so a few days later your sales team can reach out and close the deal.
4. Focus on Case Studies
In 2023 and beyond, social proof will be an essential part of marketing. Essentially, social proof is the psychological phenomenon where others want to do what they see other people do. So, if you show your current clients how happy and successful they are using your product or service, leads can see that they will also be happy and successful. Both video and written case studies can be used on your website, Google Ads, and both paid and organic social media. If you are looking to create custom video and written case studies, check out otrillo. Simply enter in the questions that you want your client to answer, and otrillo will take care of the rest. By carefully formatting and optimizing case studies, otrillo allows your company to form trust with your leads, which can result in more conversions.
5. Website Personalization
Website personalization is another marketing trend that is expected to take off in 2023. Personalization is relatively new for B2B companies, but is quickly gaining traction. A website personalization software, like Visitor Queue for example, can help you tailor your website experience based on visitor firmographics like company name, job title, location, and much more. Based on the criteria you set, you can show your visitors specific case studies, use cases, testimonials, packages, and more based on their needs. By showing your visitor the exact information that they are looking for, you can increase your conversion rate, time on page, number of pages viewed, while decreasing your bounce rate. Sounds like a marketer's dream! Start your 14-day free trial of Visitor Queue's website personalization software today.
6. Conversational Marketing
Over the past few years we have been stepping away from formalities like addressing prospects and customers by "Sir", "Ma'am", "Mr." and "Ms." and moving towards being more conversational. By addressing people by their first names, you can build a more relatable and personable relationship. This often results in long-term happy customers that feel like they can trust you. We expect conversational marketing trends to continue in 2023 because it is so simple yet can make a huge difference. When you're communicating with clients, ensure you are still being professional. There is a fine line between conversational and unprofessional.
7. Digital Events
Over the past two years we have seen how easy it is to host, attend, or speak at a digital event compared to a traditional event, like a conference. Companies save thousands of dollars on marketing expenses, employee expenses, and travel time by attending these online events. Because of this, it's expected that digital events will continue to be popular in 2023. On the other hand, it has also been a trend to host hybrid events, where attendees can choose if they want to attend in-person or virtually. Hybrid events offer the best of both worlds.
8. Shop on Social Media
Facebook, Instagram, and Pinterest all have the ability to sell on their app. While social media has been a great tool for discovering new brands and building relationships, adding in the ability to sell has been revolutionary. Combining the perfect ad with the ability to shop is very enticing for users. And, takes just a few clicks to purchase. Social media apps make this process even easier by saving the user's contact information, so all they need to do is add in their card, which may even be saved on their device as well. Consumers are constantly looking for convenience, and what's more convenient than shopping on the sites they are already on?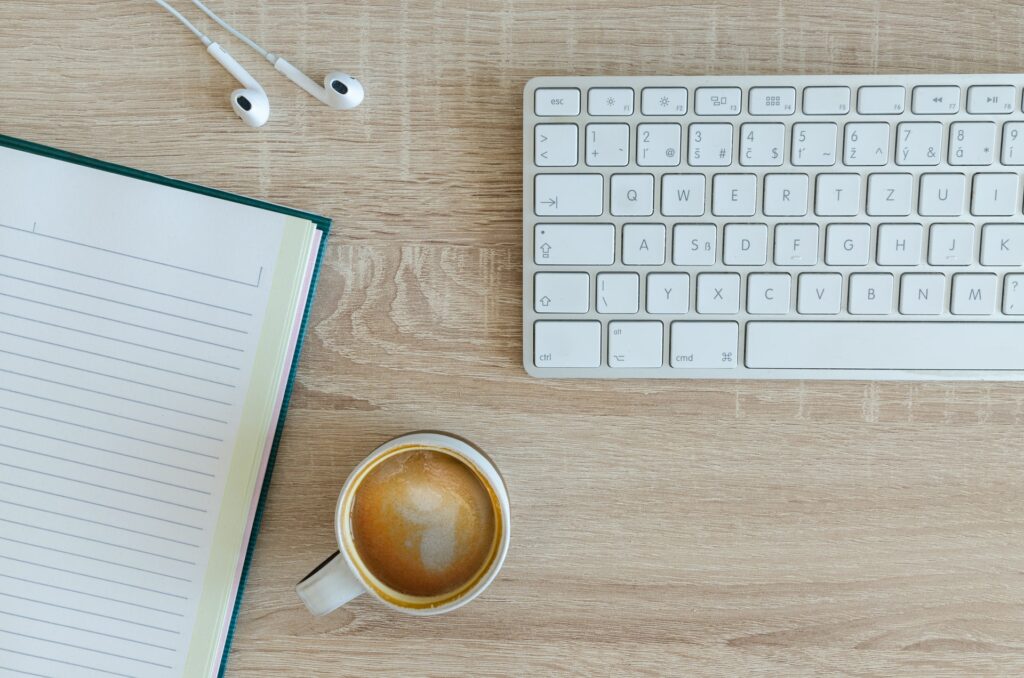 9. AI
AI, or also known as artificial intelligence, has been trending for the past few years. With technology continuously improving, AI is expected to continue to trend well into the future. AI can help your company enhance your customer experience and decrease the possibility of human error on tasks. The main uses of AI in digital marketing are chatbots, behaviour analytics, and content curation. Even just using one aspect of AI can reduce your employee's workload and gain insight on your prospects. Then, you can focus on analyzing this new data and improving your marketing trends and initiatives.
10. Affiliate Marketing
Affiliate marketing is a great opportunity to gain new, highly qualified leads while improving your relationship with current customers. A great way to implement an affiliate marketing plan is to offer your current customers the ability to refer others and receive a recurring commission. By offering a recurring commission, your clients will be more likely to continue to refer others and generate passive income. There are a few affiliate marketing software out there that can help you manage payments, sign ups, and help you stay organized. If you want to learn more about affiliate marketing, take a look at this short video.
11. Storytelling
Storytelling is one of the most interesting marketing trends that we're expecting to see in 2023. You can use storytelling in a few different places, including on your website or on social media. There are two main ways that you can tell a story. The first is to tell your company's story, and create a relatable company that customers and prospects will love. If you have a down but not out story, or a great startup story, share it! The second is to use your content to tell a story to your customers. Focus on showing them use cases and other information that you know they will resonate with. Put yourself in their shoes and use their pain points to your advantage. Show them your clients that have had a lot of success with your company.
12. Influencer Marketing
We all know that influencer marketing has been a huge trend in digital marketing over the last few years. Influencer marketing is going to continue to grow over the next few years. Utilizing influencers to talk about your product or service is a great way to get your company name in front of potentially hundreds to hundreds of thousands of their followers. By providing the influencer with an exclusive discount code or referral link, you can track the success of your campaign and generate a lot of traffic and hopefully conversions. Influencer marketing can be pretty tricky and expensive. So, ensure that you do a lot of research before reaching out to influencers.
We enable B2B companies to identify the anonymous businesses that visit their website and personalize their experience. Your sales team can now follow up with the visitors that don't convert, while marketing can personalize your website based on firmographic information to drive up conversion rate.
Start your 14-day free trial today!
13. Voice Search
Technology like Alexa or Google Home require voice search in order to search the internet. When a user asks their Alexa or Google Home a question, the device will search the internet for an answer. Websites that are optimized for voice search will be considered first. Even if their answer isn't as good as another site that isn't fully optimized for voice search. In order to optimize your website for voice search, there are a number of SEO best practices that you should follow. Take a look at this comprehensive list if you want to learn how to optimize your website for voice search. Keep in mind that voice search is definitely expected to be trending in 2023, but it isn't relevant to every company.
14.  Marketing for Trust
Another one of the most interesting marketing trends on this list is marketing for trust. In the past, marketers and salespeople have been known as sneaky or untrustworthy. Every day companies are working towards changing this. If your company makes a mistake, customers are looking for you to own up to your mistakes and show how you're going to not make the same mistake again. Or, if someone makes a negative comment on one of your posts, it doesn't have to stay negative. Take responsibility for your actions and make it better. Everyone makes mistakes, and if you handle it properly, your customers will respect you even more. Marketing for trust is especially important in this day and age since so many companies are fully digital and customers will never have a tangible store or talk face-to-face with an employee.
15. Customer Connections
Building positive relationships with your customers is essential. And, it can make a huge difference in your ability to retain customers for the long run. There are plenty of ways that you can improve your relationships with your customers. A few include asking for feedback, engaging with them on social media, and providing them the best customer service possible. All in all, focusing on being a customer-centric company is one of the best ways to ensure your customer connections are going to last.
Final Words
The 15 marketing trends on this list will be a great asset to your current marketing initiatives. My advice would be to pick a few trends on this list that you think would benefit your company and research them further to ensure they are a great fit for your company's goals. Every company will have different goals and targets that they want to achieve in 2023, so there is no one size fits all in terms of marketing trends. If you have any questions about website personalization with Visitor Queue, do not hesitate to reach out.