Trade shows are an exciting and creative way to generate new leads for your B2B company. You have the ability to meet thousands of new prospects that would have never heard of your company otherwise. And, a trade show gives your team the chance to improve relationships with these prospects as well as current clients. However, if your company does not attract qualified leads, it can be a huge waste of time, money, and resources. To avoid this frustration, you can use trade show giveaways to increase the amount of qualified leads you generate. Before we go over the 5 best trade show giveaways to increase leads, we need to go over a few trade show basics you need to consider.
What Trade Show Are You Attending?
When you are thinking about the best trade show giveaway for your company, one of the most important aspects to consider is what trade show you are attending. There are hundreds of trade shows across the globe. And, not all trade shows are made equal. You want to stand out from the crowd in a good way, but you don't want to stick out like a sore thumb. As an example, if you're attending a very formal and prestigious show, there are certain trade show giveaways that could be inappropriate and will not bode well for your company. You also want to thoroughly read through any terms and conditions that the show has, to ensure you're not breaking any rules on accident. Finally, you want to ensure your booth and giveaway is tailored for the crowd that is attending the trade show.
Target Audience
When choosing the trade show that you want to attend, it's vital that you research the audience that will be at the show. Just like any other form of marketing, researching what your target audience responds best to will help you increase leads. By understanding the audience that's attending, you can tailor your trade show booth design and giveaway based on what they would be interested in. As an example, if the trade show targets a younger audience that works in tech, you'll probably want to have a high-tech booth and a giveaway that compliments your booth. By optimizing your booth and giveaway for the audience, you're more likely to generate qualified leads that are interested in what your company has to offer. But, when it comes to generating a lot of leads, you want to ensure your booth and giveaway are more enticing than competitors.
Scope Out the Competition
Knowing the general idea of what your competition is planning to do is important. Even if companies are not direct competitors, you'll want to do your best to stand out from other companies at the trade show. If the show supplies a map of where company booths are located, see which are close to yours. Then, research what they have done at past trade shows or events and use that information to your advantage. You can learn a lot about a company by looking at their previous trade show giveaways. Once you know what the booths around you might look like, you can ensure your booth is different and more enticing to potential leads. When you are building your booth and figuring out what giveaway compliments it, you'll need to follow a strict budget.
Set Your Budget
Attending a trade show is already very expensive. If your company has a tight budget, you'll need to be very cautious about the giveaway you choose. Giveaways can get very expensive, very quickly. So, it's best to keep your finances organized and review them regularly to ensure you're staying on track. You'll also want to estimate what your average cost per lead, or CPL, will be. CPL refers to the average dollar amount it takes to generate a new prospect. Generally, trade shows have a very high CPL, at $811. Estimating and understanding your company's CPL will help you set the right budget and meet your goals. To learn more about CPL for B2B marketing channels, take a look at this article.
How Often Do You Attend Trade Shows?
If your company attends multiple trade shows a year, it can be a good idea to invest more into your trade show giveaways. As an example, if you give away branded t-shirts at your booth, you can buy enough to last for 3 shows instead of just one. Purchasing in bulk will help you save more in the long run. On the other hand, if you're attending your first trade show, this might not be the best idea. It might be smarter to test out different booth designs and giveaways to see what yields the best results. Now that you are familiar with trade show basics, let's dive into the 5 best trade show giveaways to increase leads.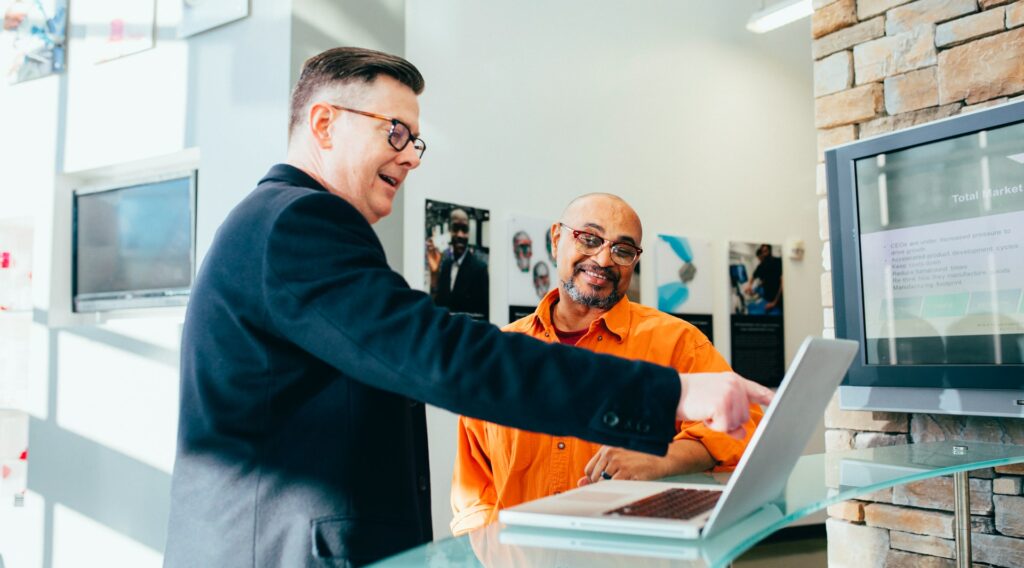 5 Best Trade Show Giveaways to Increase Leads
To ensure your giveaways increase the number of qualified leads you receive, make sure all of your items are branded for your company and include some sort of call to action. Whether you include a business card, discount code, or another promotion, you want to entice your prospects to continue learning about your company. Your sales team doesn't always get everyone's contact information, so you want to increase the chance that your lead contacts you. In addition, keep in mind that your booth and your giveaway need to complement each other in order to drive the most results.
1. Merch
Free branded products like t-shirts, coffee mugs, hats, stickers, and more are always a popular option for giveaways. This is because they often lead to free advertising if the prospect uses or wears the item. When creating merchandise, it's important to create products that are aesthetically pleasing and not too "in your face" with your branding. It's helpful to ask for outside opinions on your designs. When giving away your merch, you can add your business card to the tag so when your prospect gets home they'll be more likely to reach out. A trade show game in combination with merch is a great way to increase the number of leads interested in your booth.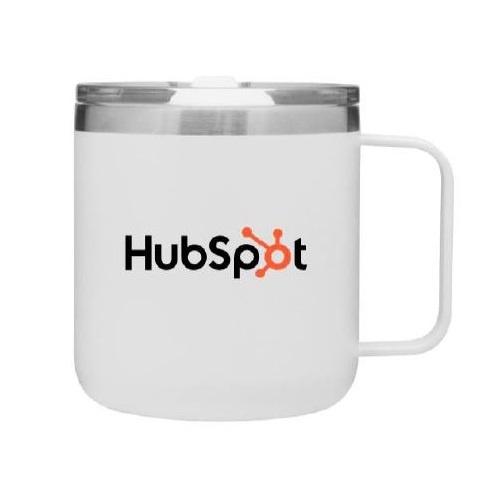 2. Free Trial
A free trial of your product will bring qualified leads to your booth. This is because only companies that are interested in your product or service will enter this giveaway. So, you might receive a smaller number of total leads, but you may have more success overall. Free trials can also be an easy and affordable option for smaller companies. You can choose any length of time for the free trial as well as the number of trials you give away. A common way to generate as many leads as possible is to give away multiple short-term trials, and one to five long-term trials. As an example, you can give away 25 1 month free trials, and one 1 year free trial. It's also very easy to keep track of the companies using a free trial of your product, and you can create a specific email drip campaign to onboard them, and hopefully convert them when the trial is done.
3. Gift Bag
A gift bag is a classic trade show giveaway. You can include a mug filled with treats and a business card or a reusable branded bag filled with goodies, the options are truly limitless. The only thing to keep in mind is that there will be some attendees that take the gift bag simply for the free stuff and not because they are interested in what your company has to offer. Keep this in mind when talking to prospects. Because of this, some companies use a few different gift bags for leads that are qualified versus leads that are not qualified. This way, you are giving the best products to the most relevant leads. Gift bags can be tricky, as you'll need enough bags for your leads. It's pretty awkward and unprofessional to run out half way through the day, and you don't want to bring dozens back after the show.
4. Raffle
There are a ton of different ways your company can organize a raffle. Whether it be specific prizes or a 1 year free trial of your software, the options are endless. There are two ways that a raffle can successfully be conducted. The first is digitally, using a scannable QR code or visiting a website. There, the user will have to enter in their contact information. You can automatically add this contact information to your CRM, and follow up with them a few days after the trade show has ended. The second way you can organize a raffle is with forms that are manually filled out or with their business card. The form/ card will have their contact information, and will be placed in a box for the raffle. After the show, your sales team can follow up with relevant leads. Although this is more labour intensive, your sales team can personalize their emails or phone calls, which could increase your chances of converting a lead.
5. Discount Code
Discount codes or other promotions are another popular trade show giveaway. Everyone loves a discount! Prospects who are aware of your company but haven't made the commitment yet may be enticed to finally convert to a paying customer. And for those who haven't previously heard of your company, the discount may attract them to give your company a try. Discounts are a great way to generate qualified leads that will hopefully turn into long-term clients. You can have lifetime discounts or just discount their first few months.
We enable B2B companies to identify the anonymous businesses that visit their website and personalize their experience. Your sales team can now follow up with the visitors that don't convert, while marketing can personalize your website based on firmographic information to drive up conversion rate.
Start your 14-day free trial today!
What's Next?
Once the excitement of the trade show is over, it's time to start converting your new prospects into paying customers. The next few days and weeks after the trade show is crucial. Your team needs to have a game plan on how they are going to convert your prospects. Your next steps can change based on the giveaway you have conducted. But, the steps mentioned below are important to keep in mind. 
Follow Up
Following up with your prospects is an essential step in converting leads into customers. Whether you add your prospects directly to your CRM or you manually follow up, this step will make or break the success of your trade show marketing efforts. When you follow up with them, it's important to refer back to the trade show. So, they remember exactly who you are. If you had a conversation with them, bring up key points and questions that they asked. Being personable and remembering key conversation points will increase the chance of them wanting to test your product or service. If you need any help writing the perfect trade show follow up email, take a look at this article here for tips and templates.
Website Visitor Identification
After the trade show, you can expect an increase in your website traffic. Take advantage of a website visitor identification software, like Visitor Queue. We will tell you the companies that visit your website! Along with identifying the companies that visit your website, we share company information for you to better understand and qualify them as a lead. In addition, we identify key employees and their contact information like email address, phone number, and LinkedIn page. With all of this information available at your fingertips, your company can easily generate 10-20% more revenue. Start your free trial today.
Final Words
As you can see, there is a lot that goes into perfecting a trade show give away. Months go into research, training, and building your booth. On top of all of that, thousands of dollars go into attending a trade show. But, it can be well worth the investment. If done right, you can generate more leads in one weekend than you do the rest of the year. If you have any questions about how Visitor Queue can help you identify your website visitors, don't hesitate to reach out.