Marketing is constantly evolving. Now more than ever we need to be able to adapt to and speed up our sales cycle. Taking a one-to-many marketing approach has its perks, but it also comes at the cost of being time-consuming and, ultimately, less effective than account based marketing.
Could account based marketing be the solution to all your marketing woes? Looking forward to 2023, all signs point to "Yes".
What is Account Based Marketing (ABM)?
Account based marketing, or commonly referred to as ABM, is a marketing strategy that involves targeting business accounts (as unites of one) as opposed to taking the typical one-to-many approach. With this strategy, you identify the accounts that present the highest value, target decision-makers at these businesses, and then craft campaigns that are targeted to their needs.
If you're struggling to align your sales and marketing teams, or simply think you could be seeing better results from your campaigns, it may be time to take an account based marketing approach.
Why Does Account Based Marketing Matter?
It's easy to get stuck in traditional ways of doing things, even if you're not seeing the results you deserve. Many businesses aim to cast a wide net with their campaigns but have few conversions to show for them.
That's why forward-thinking businesses have been adopting an ABM approach in order to launch highly personalized, better results-generating campaigns. Here's why account based marketing matters going into 2023.
AMB is Highly Personalized
Account based marketing specifically targets the decision-makers within a single organization. So, your campaigns are personalized in order to resonate with their unique needs. Personalization is becoming a huge trend in the B2B industry, as it's pretty easy to implement, and can dramatically speed up your sales cycle.
When you market to a wider audience, it can be difficult to target the individual and make them feel as though your campaign speaks specifically to them. With ABM, you can take a more personalized approach, increasing your conversions. Personalization can take on many forms, but we'll talk about more about this later on.
AMB Shortens the Sales Cycle
Sometimes the B2B leads your marketing team generates for your sales team simply won't result in a sale. This happens far less often with ABM because you know you are targeting organizations that have people who are interested in hearing from you.
This means your sales team spends less time weeding through poor-quality leads and instead spends more time selling. This shortens the time between the first follow-up to the closed deal.
ABM Generates a More Obvious ROI
According to ITSMA, over 80% of marketers describe account based marketing as delivering higher returns than any other marketing strategy. And with one of the biggest marketing challenges being attribution, it's much easier to pinpoint where the sale came from if you are targeting buyers you already have a relationship with.
AMB is More Time-Efficient
With account based marketing, you spend less time targeting prospects that present no obvious business value. That means your sales team won't spend precious resourcing low-quality prospects. Instead, they'll be able to focus on those that are most likely to close.
Account Based Marketing Strategies for 2023
If you're ready to adopt an account based marketing approach, you'll need to be equipped with the right strategies. Here, we've outlined 9 ABM tips to help you master your marketing in 2023 (and beyond)!
1. Identify Your Target Accounts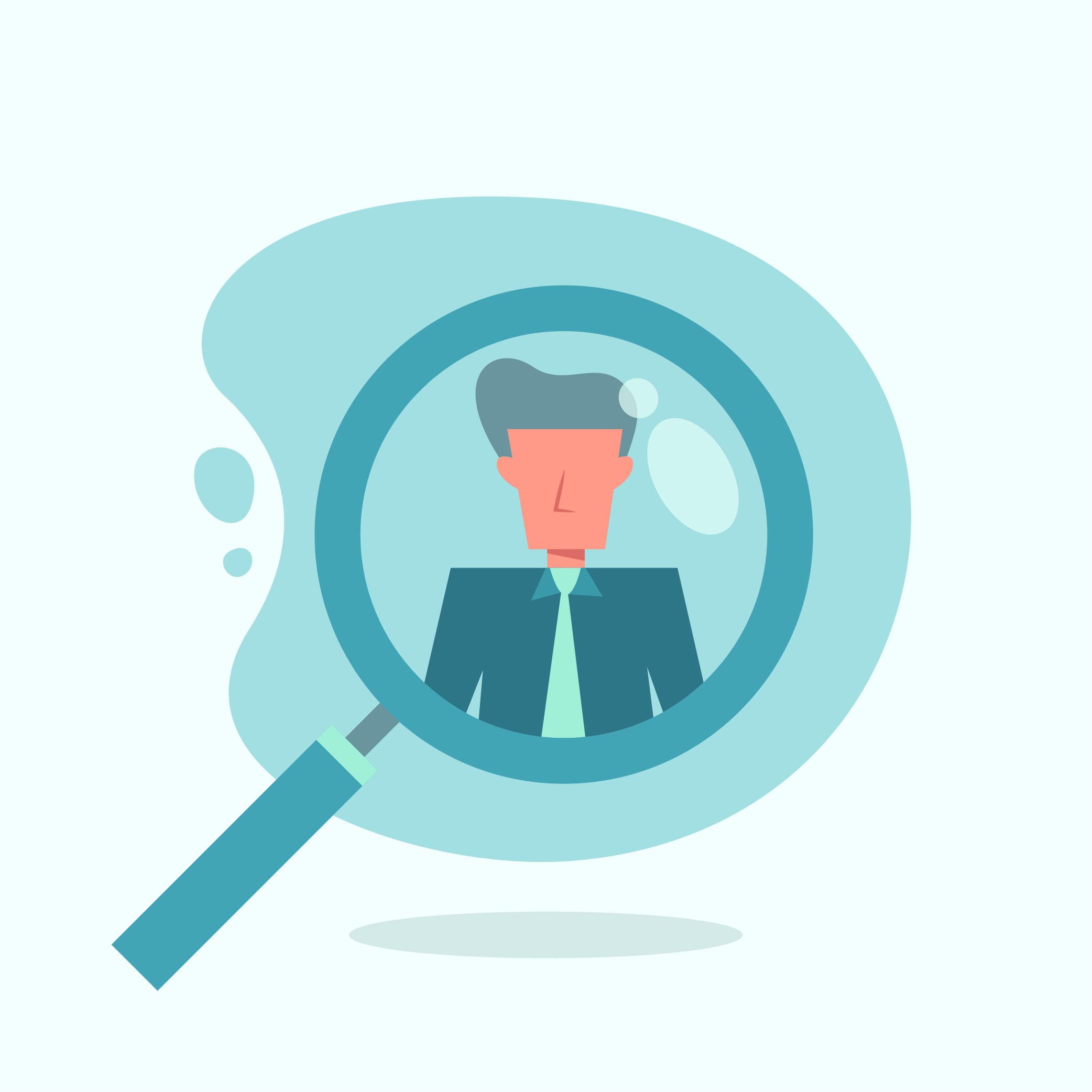 First, identify your target audience. In the case of ABM, you are targeting organizations, not people, so you'll need to identify the characteristics of the organizations rather than create customer personas.
Collaborate with your team to identify your target accounts. You should consider data from both your sales and marketing departments in order to identify characteristics like:
Industry
Location
Company size
Revenue
Chance of repeat purchase
Expected profit margin
This information will help you determine your strongest accounts and how you can best target them in your marketing campaigns.
2. Determine Your Campaign Goals
Establish your campaign goals based on what you want to accomplish with your marketing campaigns. Do you want repeat customers? To hit a certain quota? To generate new leads from your existing accounts? Be clear about what your goals are and why. When you create these goals, ensure they follow the S.M.A.R.T. goal setting algorithm to ensure you meet them. If by chance you don't meet them, you'll know exactly where you fell shorty by following this fool-proof algorithm.
Doing so will inform your marketing campaigns, which will be crafted to generate the results you are trying to achieve through targeted ad copy, calls-to-action, and email marketing.
We enable B2B companies to identify the anonymous businesses that visit their website and personalize their experience. Your sales team can now follow up with the visitors that don't convert, while marketing can personalize your website based on firmographic information to drive up conversion rate.
Start your 14-day free trial today!
3. Choose Your Channels
Based on the characteristics of your target accounts, you'll be able to determine which channels to use in promoting your campaigns. Consider where your audience spends the most time and how their organization interacts with content.
Here are some examples of campaigns you can launch to reach your target audience:
Facebook Ads
Twitter
Instagram
Email
Direct Mail
Phone
For example, in the midst of T-Mobile's launch of their unlimited data plan, computer vision company, GumGum, wanted to highlight the benefits of their technology in hopes of collaborating with T-Mobile. Rather than using cold email outreach, GumGum created a comic book called "T-Man and Gums" and shipped 100 copies to T-Mobile. T-Mobile praised their creativity and within a few days, a meeting was scheduled.
In this, the lesson is to be creative, know your audience, and launch a personalized campaign that speaks directly to them.
4. Run an ABM Pilot Campaign
If you're new to ABM or simply want to do a trial run of your campaign, consider launching a pilot campaign. This is where you launch your campaign but at a smaller scale in order to test the results and adjust accordingly.
Some businesses do that by only reaching out to a handful of decision-makers at a particular organization. Or, they may reach out to a look-alike organization (similar company characteristics, lower states) to see how their campaigns with that audience.
If the campaign does well or poorly, these insights can be applied to the "official" launch.
5. Launch Retargeting Ad Campaigns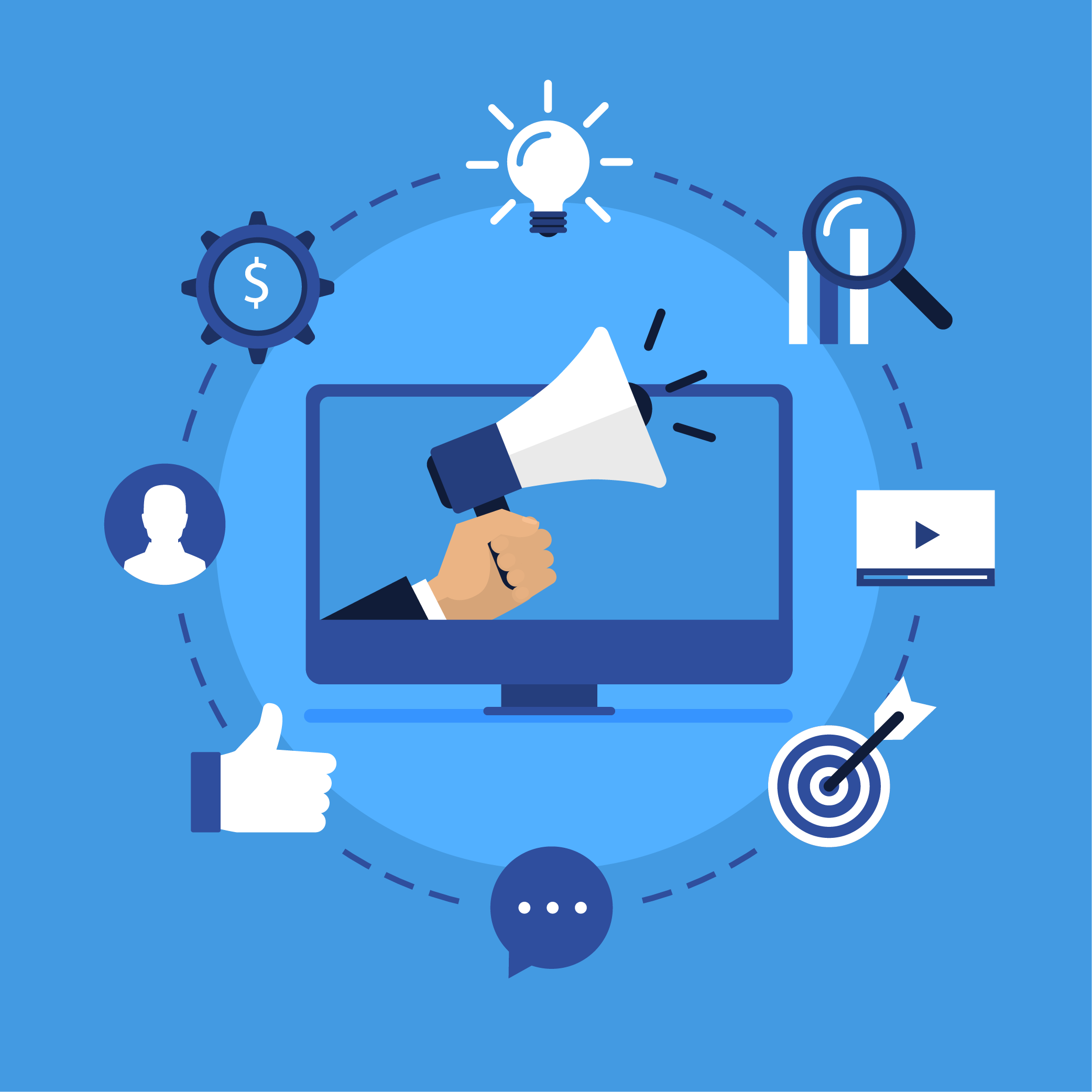 One of the best ways to drive conversions on your ABM campaigns is to use retargeting. This involves marketing to organizations or decision-makers you have already interacted with before, or with organizations that might have visited your website for the first time.
Website tracking tools like Visitor Queue make this simple by collecting data from companies that visit your website. You'll get a report of the company's contact information, which you can use to target in Facebook Ads, display ads, or email campaigns.
Since the organization has interacted with your business before, they'll be familiar with your brand and more likely to buy compared to a cold audience.
6. Personalize Your Landing Pages
Having personalized content is essential because it can be the difference between a lead ending up on your landing page and going elsewhere, or a lead converting by scheduling a call with your sales team.
With the help of Visitor Queue's new website personalization feature, you can show all of your website visitors a tailored view of your website based on firmographic information. As an example, if you cater to both small and enterprise-sized companies, you can show the small companies case studies from other SMB companies and use cases specific to their needs. Showing your website visitors exactly what they are looking for can increase your conversion rate by 20%. Try Visitor Queue's website personalization for free by starting a 14-day trial.
7. Align Your Sales and Marketing Teams
Your sales and marketing teams must be aligned so that no viable leads fall through the cracks. While your marketing team generates leads, your sales team should be prepared to effectively close them.
This comes down to communication. Your marketing team should relay what the source of the leads was and what type of content they interacted with. With this information, your sales team will know what offer(s) your leads are interested in and can follow up accordingly.
On the flip side, your sales team can give your marketing team feedback on the quality of the leads and how they have been converting. Apply insights to future campaigns.
8. Strengthen Your Relationships with Existing Clients
What has made your existing accounts convert in the past? Any offers they are interested in? What channels did you use to market to them?
Look at past marketing and sales data to identify trends that could be applied to your new marketing campaigns. Understand your audience's purchasing habits and identify where there might be opportunities for repeat business.
Not only might you be able to squeeze repeat business out of your existing clients, but they might refer you to other contacts in their network. By strengthening your relationship with your existing accounts, you help build trust and set the stage for future sales.
9. Measure Your Results
Since you established your goals from the beginning, you'll have a ruler for measuring the results from your marketing campaigns. Did you hit all your benchmarks? Is there room for improvement? What would you do differently next time?
As I mentioned before, your S.M.A.R.T. goals will be able to help you measure the results of your ABM campaigns. You'll know exactly where you went wrong, and how you can change or optimize for next time.
Final Words
Like any other marketing strategy, ABM is not stagnant. You should always be adjusting your approach to better serve your audience and generate a higher ROI for your own business. Having the data at your fingertips will help you fine-tune your campaigns and become even more effective over time.
Do you have all the tools you need to launch a successful ABM campaign? Try Visitor Queue to start generating new leads right from your website.