2023 is predicted to be the most competitive year to date for B2B companies. In order to stay ahead of the competition and keep your customers happy, you'll need to enhance your current digital marketing strategies. In this guide, we go over 15 digital marketing strategies that have been proven to enhance online presence, increase website traffic, build stronger customer relationships, and increase conversion rate. First, it's absolutely critical that you understand your always changing target audience.
1. Understanding Your Changing Audience
Audiences are always changing. Companies that do not adapt to their new audiences may fall behind, it happens all the time. Since the last two years have been so unpredictable, there is a good chance that your audience has changed, and will continue to do so while the market adjusts to an anticipated recession. It can be helpful to re-think about your audience every few months to see what has changed in regards to their industry, their habits, needs, and other considerations. By doing this, you can understand what your audience needs, and you can better cater to them. A great way to do this is to personalize your website.
2. Website Personalization
You may be familiar with website personalization through B2C websites like Amazon. But, website personalization is going to be one of the biggest B2B marketing trends of 2023. That's because it can drastically increase your website conversion rate and customer relationships while speeding up your sales journey. Website personalization refers to providing your website visitors with a tailored view of your landing pages. You can show your visitors personalized case studies, use cases, FAQs, testimonials, and more based on their industry, company size, location, demographics, or even by their company name. By providing your visitors with a personalized experience, your company is bound to stand out from the crowd and generate more revenue. Personalization is relatively new for B2B companies, but is expected to take off in 2023. Personalize your website for free with Visitor Queue, start your 14-day trial today.
3. Social Selling
I find social selling is typically overlooked or done incorrectly. By definition, social selling is the practice of connecting with your audience via social media channels. B2B sales teams typically use their personal LinkedIn profile. This is because it is more professional than other channels, but still allows for personability. Then, your sales team will engage with your audience by liking, commenting, tagging, and talking to them. Social selling is a great way to build long-term relationships with your current clients as well as show prospective clients that they can trust and rely on your company.
4. SEO
SEO continues to be an absolutely necessary digital marketing strategy for B2B companies. Search engine optimization, or SEO, includes various on-page optimizations that will help your website rank better on search engines like Google. ALT text, meta keywords, meta descriptions, and other attributes all help your web pages rank higher. SEO is especially important after Google's recent Helpful Content Algorithm that happened in the third quarter of 2022. Like its name implies, the Helpful Content Algorithm will begin to favor pages that it deems helpful. So, utilizing SEO best practices can help your content rank even higher than it has previously. Check out our article that goes over Google's New Helpful Content Algorithm if you are interested in learning more.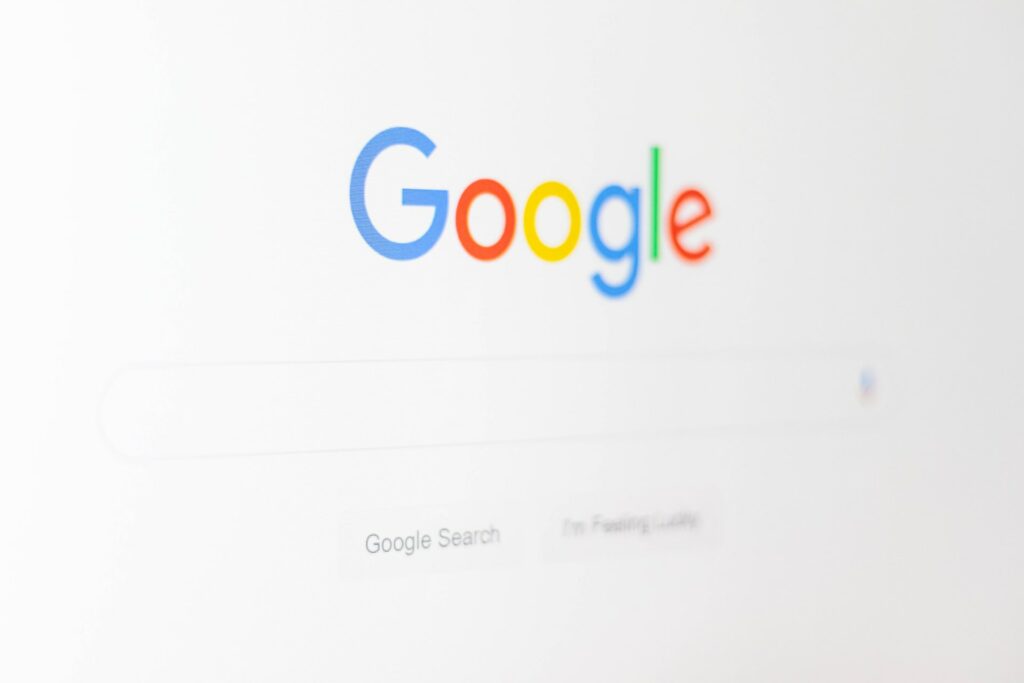 5. LinkedIn Marketing
Whether you are looking to use LinkedIn to social sell, post organic content, or paid advertising, it can be a great asset for B2B companies. And, all B2B industries can benefit from LinkedIn marketing. If you have an optimized company LinkedIn page, you're in a good place to start paid advertising. On the other hand, if your company doesn't have a LinkedIn page, or you're not posting regularly, starting a content schedule can be very helpful. Posting organic content and increasing your followers should be done prior to advertising. This is because it can make your company look more reputable. Check out our complete guide to LinkedIn marketing for a deep dive into the social channel.
6. Influencer Marketing
Some B2B companies may be hesitant to start influencer marketing, but it can be well worth the investment. I'm sure you are used to seeing influencers on social media channels like Tik Tok and Instagram, so you may think that influencer marketing is not relevant to your company. However, you can find a ton of amazing influencers on LinkedIn and YouTube. These influencers may be able to help get your company in front of a large yet specific audience. In addition, if your company has the rights to their content, you can potentially reuse it for years to come. But, of course, this would have to be in the contract. If you're not sure how your B2B company can start influencer marketing, there are companies that can connect you with influencers that have an audience similar to yours. Mavrck and Affable are great examples.
We enable B2B companies to identify the anonymous businesses that visit their website and personalize their experience. Your sales team can now follow up with the visitors that don't convert, while marketing can personalize your website based on firmographic information to drive up conversion rate.
Start your 14-day free trial today!
7. Goal Setting
So often I see companies coasting, without any real goal setting. While this may work for a while, it's nearly impossible to track your long-term success. If you are not measuring your success with quantifiable metrics, there is a good chance that your company is not doing as well as it could. By setting goals that follow the S.M.A.R.T. guidelines, you will have goals that are specific, measurable, actionable, relevant, and time-bound. Both short-term and long-term goals are important for every company. It may seem like a basic strategy, but it can improve your business processes greatly.
8. Data Analysis
Along the same lines as goal setting, a lot of companies don't watch their analytics close enough. It can be helpful to create a slide deck or spreadsheet that compares monthly stats for your website, social media channels, Google Ads, and any other form of marketing that your company uses. This way you can not only compare month-to-month, but also year-to-year stats. This can help you see trends before they come, and if your goals are aligned with what you are actually achieving.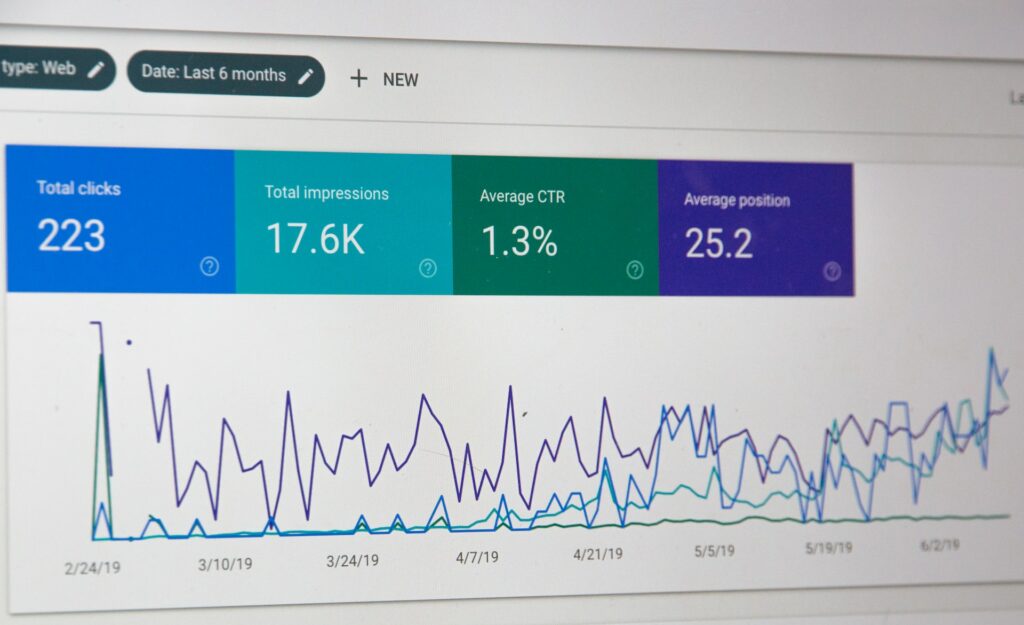 9. Content Planning
Planning out your content before posting it can increase the quality of your social media, blogs, and other content. By using a content calendar, you can plan out your week or month, so you don't have to stress about what you're going to post every morning. There are a ton of digital tools, including some CRMs, Google Sheet templates, and software like Hootsuite. Staying organized can reduce mistakes and stress, and it only takes a few minutes to do.
10. Blogging & Guest Blogging
Blogging is one of, if not the best long-term marketing strategy. This is because your content can continue to drive traffic months and even years after its initial post date. Most of us are aware of how blogging for your own company will drive traffic, but guest blogging for other companies can also be very helpful. If you reach out to complimentary companies, you can ask if you can write a guest blog post for them. It's a win-win for both of you, since they get a great piece of content and you can get a backlink. Remember that you don't want to have too many links from the same website, so try to switch up the companies that you write for. Backlinks will give your website more domain authority, meaning your website is more trustworthy to searchers. This in turn can increase your website traffic organically.
11. Update Your Website
Every once in a while, your website will need an update. Complete redesigns can be done every few years, but small changes should be done regularly. This could include an additional webpage, switching up content, revamping your landing pages, adding new case studies, or switching up calls to action. Small changes can keep your repeat visitors happy and help you see where optimizations can be made. If you're looking to update or redesign aspects of your website, check out these top tips.
12. Use Forums
If you are looking for an affordable and effective way to get in front of your target audience, forums like Quora and Reddit might be the place to start. After starting a professional-looking profile, search for relevant topics and groups that interest you. Then, share your expertise, opinions, tips, and more. Use links and videos from your company to support your answers, and drive traffic to your website. This can help you gain a reputation in the community, and even help you grow your LinkedIn following. Plus, you can get inspiration for new blog topics and social media content, since you'll know what your audience is asking questions about.
13. Host a Webinar
Over the last few years, many companies have turned to hosting webinars as one of their digital marketing strategies. This could be due to the increase in remote and hybrid work, lack of in person events like trade shows, or even how accessible video conferencing is for audiences. Hosting a webinar can be a great way to announce new features about your company or discuss hot topics in your industry. If you are a smaller company, starting out with hot topics can encourage more sign ups than a company specific webinar. If you take a look at WordPress' YouTube channel, they have a ton of great examples of webinars. Once your webinar is done, you can repurpose the content that you talked about. Post your recording, making an infographic, or sharing a summary blog post can be helpful to extend your webinar's reach.
14. Video Marketing
In the US alone, video marketing is worth $135 billion. And, 80% of consumers prefer video content over written content. Knowing these stats, it's easy to see that video marketing is one of the best ways to convey your message. Whether you want to create a corporate video series, record case studies, or create video advertisements, video marketing is a fantastic way to entice your audience. Not to mention that some social media channels like Instagram prefer video content. This means that your videos are more likely to be seen than photos.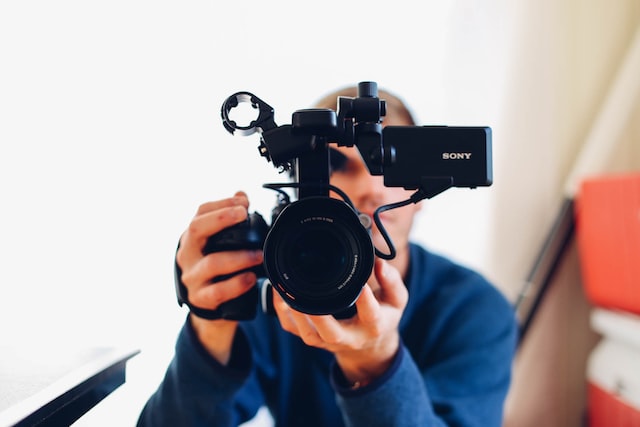 15. Affiliate Programs
Last but certainly not least is affiliate programs. If your company is a software as a service company, this is one of the best ways to generate highly qualified clients while rewarding your current clients. You can offer your clients to become a part of your affiliate program, and offer them an incentive like a recurring commission or a discount on their own subscription. This way, it makes it worth their while to refer others. It's a win-win for both parties. An affiliate program software, like Tapfiliate, makes it extremely easy to manage your affiliates.
Is Traditional Marketing a Thing of the Past?
In 2023, marketers will depend on digital marketing strategies. But, does that mean traditional forms of marketing like billboards, cold calling, and print mail are a thing of the past? Marketers and business people alike have been throwing around the thought of traditional marketing dying for years now. Especially in the most recent years, as the digital age continues to boom. But, it's hard to imagine life without some forms of traditional marketing. Although digital marketing is an amazing asset and pairs extremely well with traditional forms of marketing, traditional marketing will most likely always be around. However, traditional marketing looks nothing like it did 20 years ago as we need to modernize our methods to stay on top of trends and generate a positive ROI. If you're interested in learning more about this topic, check out this article.
Final Words
This concludes our list of the top 15 digital marketing strategies that you and your team should be using in 2023. A number of the digital marketing strategies on this list are affordable ways to stand out from the crowd and impress your prospects. By differentiating your company from your competitors, you have the opportunity to increase your revenue. If you have any questions about website personalization with Visitor Queue, don't hesitate to reach out.